Next month Frontier will start rolling out our first Airbus A321neo aircraft with Pratt & Whitney GTF™ engines. Introduced in 2016 and now powering more than 1,300 aircraft around the world, these engines use a revolutionary gear system that lets the engine move more air, more slowly, through a bigger fan. This makes an engine that's not only more efficient, but also much quieter for passengers and the communities we serve.
Quieter cabin
GTF engines will power our latest generation A320neo, A321neo, and A321XLR aircraft. As you board these planes, the first thing you'll see is a large fan with a white raindrop shape painted on the nose cone. As the plane takes off, you'll be amazed at how quiet these new GTF engines powering our aircraft are.
Quieter communities
Not only will these engines make for quieter flights, but they will also make for quieter airports and surrounding communities.
Flying out of Denver International Airport, here's how far away you'd have to be for each plane to be as loud as typical urban background noise.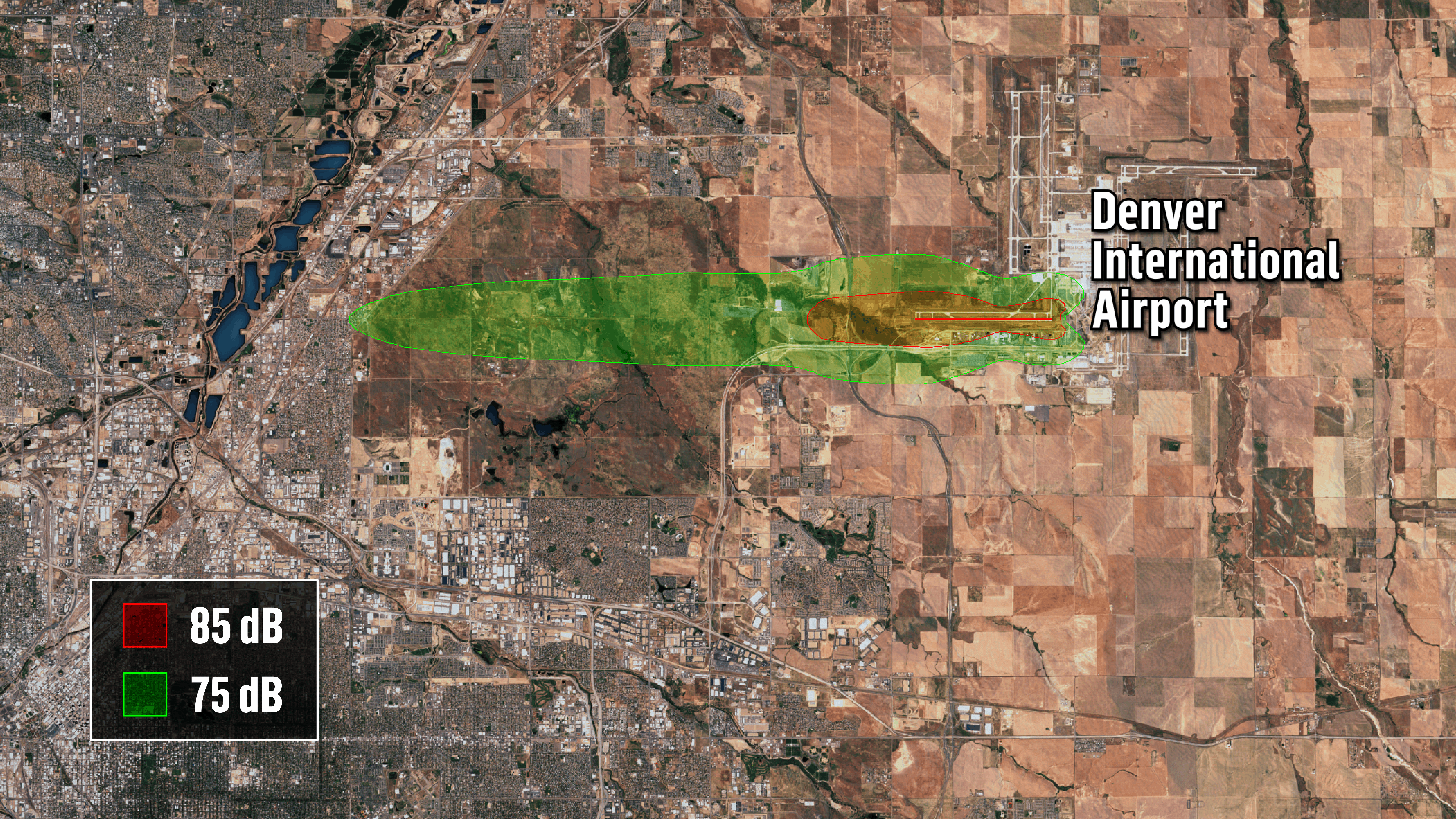 From left to right: The noise footprint of prior-generation, conventional engines; a prior-generation, conventional engine.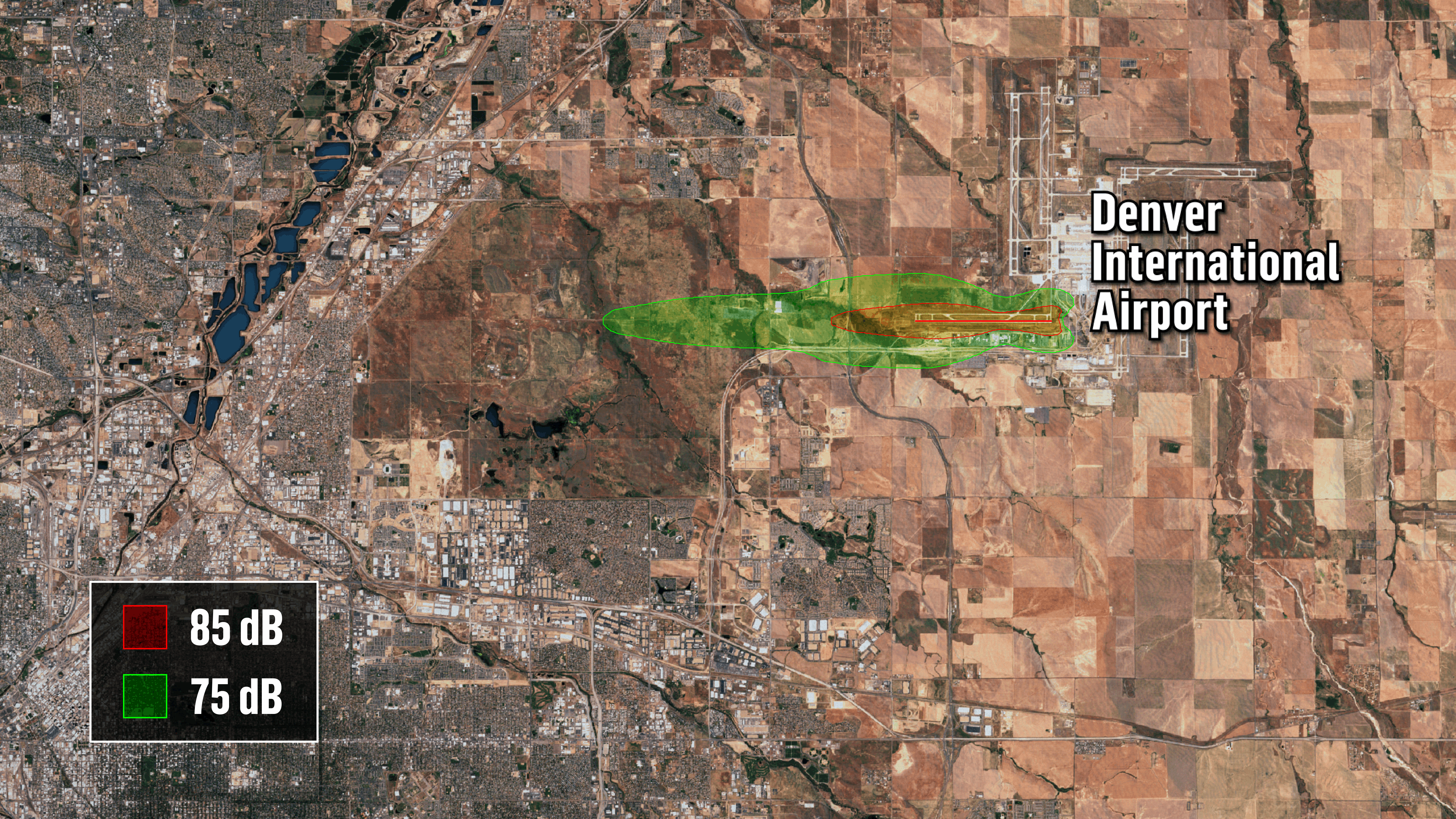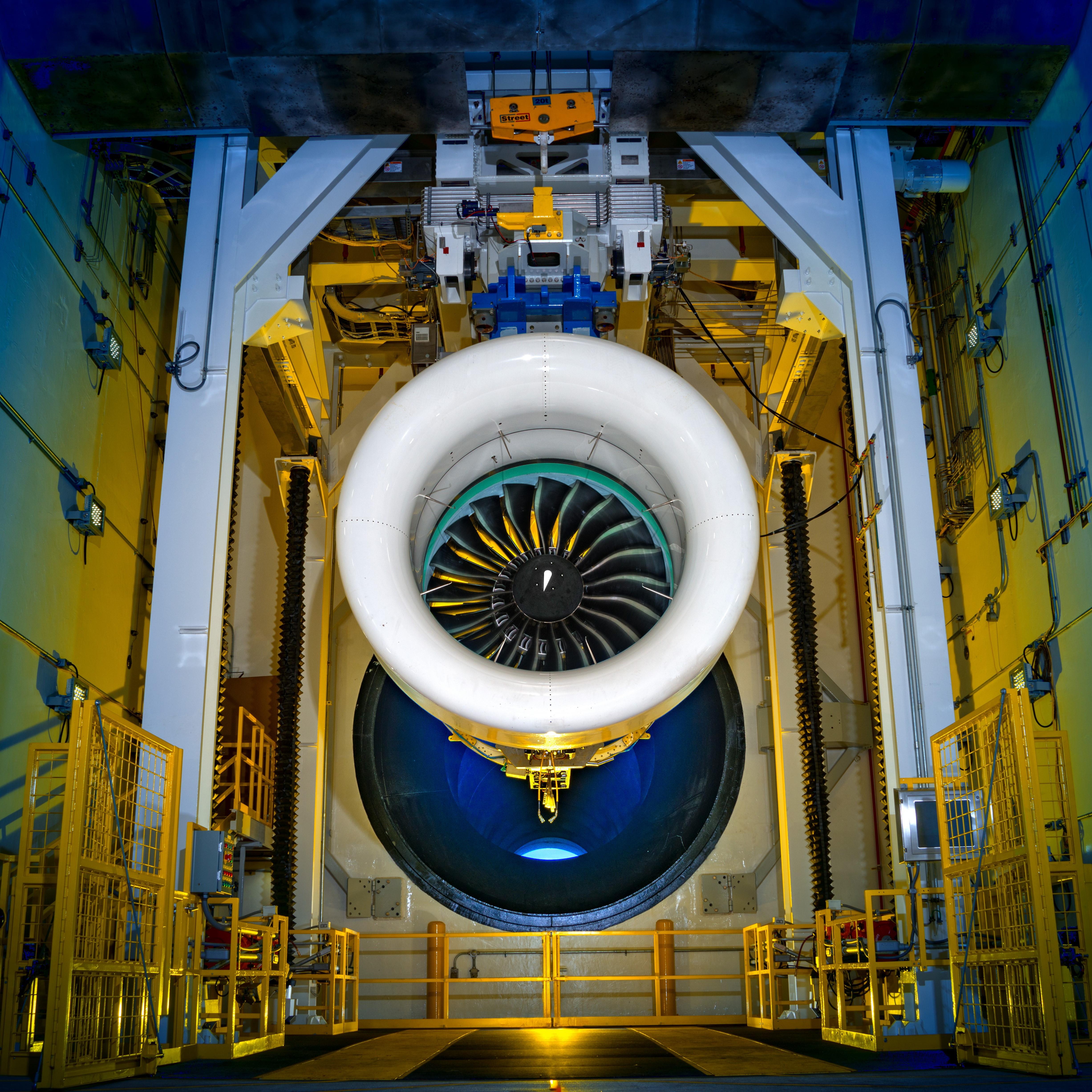 From left to right: • Pratt & Whitney GTF™ engines with up to 75% smaller noise footprint; Pratt & Whitney's GTF engine.
Listen to how much quieter our GTF-powered aircraft will sound taking off, compared to our previous aircraft. 
Noise in the future
As engine design evolves, manufacturers like Pratt & Whitney find ways to make engines more and more quiet. By using a gear system to move more air, more slowly, through a bigger fan, the tips of the fan blades no longer need to travel at supersonic speeds. This, combined with technologies in the engine nacelle (the duct that surrounds the engine) makes next-generation propulsion systems like these so much better for people and planet alike.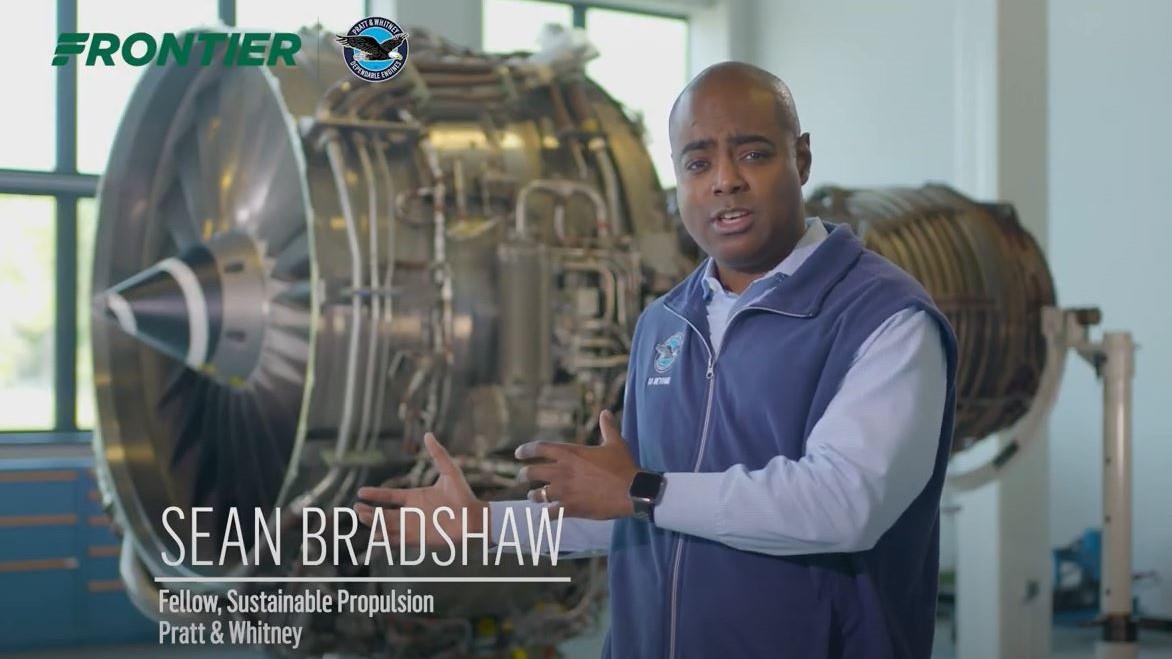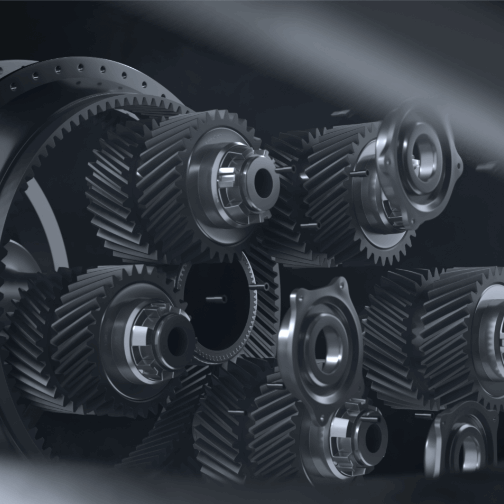 Watch Sean Bradshaw explaining why the engine is so much quieter, here. 
At Frontier we place tremendous focus on working with partners that share our vision of eco-friendly travel and reducing our environmental footprint. We could not be more excited about our partnership with Pratt & Whitney as we continue to focus on being America's Greenest Airline and delivering 'low fares done right.' Learn more about Frontier's new GTF engines here and America's Greenest Airline here.