At Frontier, we want to be there when you need us most. Meet Dan O'Donnell. Dan and his family recently decided to take a breather from day to day stressors and embarked on a trip down to South Florida to visit family.
After a wonderful time visiting with family, the O'Donnell's flew back to Milwaukee from Southwest Florida International Airport in Fort Myers. Upon arriving home, Christopher - Dan's 10-year-old son, soon realized he accidentally left his beloved stuffed dog, Doggie, on the plane. Mind you, Doggie is not just a cherished item or toy – Doggie is a friend and source of comfort for Chris. They raced back to the airport to look for Doggie, but when they arrived the plane had gone, and they felt defeated. Chris was devasted at the thought of losing his best friend. Dan quickly got on the phone and managed to get ahold of employees at both Southwest Florida International Airport and Frontier that were bound and determined to help find Doggie.
Read below as Dan recalls his experience of locating Doggie:
"Thanks to the hard work of Tia with Southwest Florida Airport, Diane with the Port Authority and Brittany with Frontier, Doggie has been located and is flying back home to my son this Thursday! The Frontier crew put Doggie lovingly in their lost and found box, and Diane tracked him down and is holding him until my mother can pick him up and take him home! We've decided to surprise Chris with him so that we can have a proper homecoming party!
I can't tell you how much I appreciate your help in tracking him down.  The idea that you and so many others at both Frontier and the Southwest Florida International Airport would do so much for a little boy you have never met is about as touching a gesture as I have ever experienced.
I know it seems small, but to that little boy, Doggie is everything.  You helped answer his prayers today, and for that I am eternally grateful.  I have been a Frontier fan from the time it opened a hub in Milwaukee, but today my family and I became loyal customers for life. This reaffirms my belief in humanity.
From the bottom of our hearts, thank you.
Dan
P.S. I will be doing a radio segment on Frontier's and Southwest Florida International's great corporate citizenship in going above and beyond the call of duty to answer a little boy's wish." (Listen to Dan's segment here.)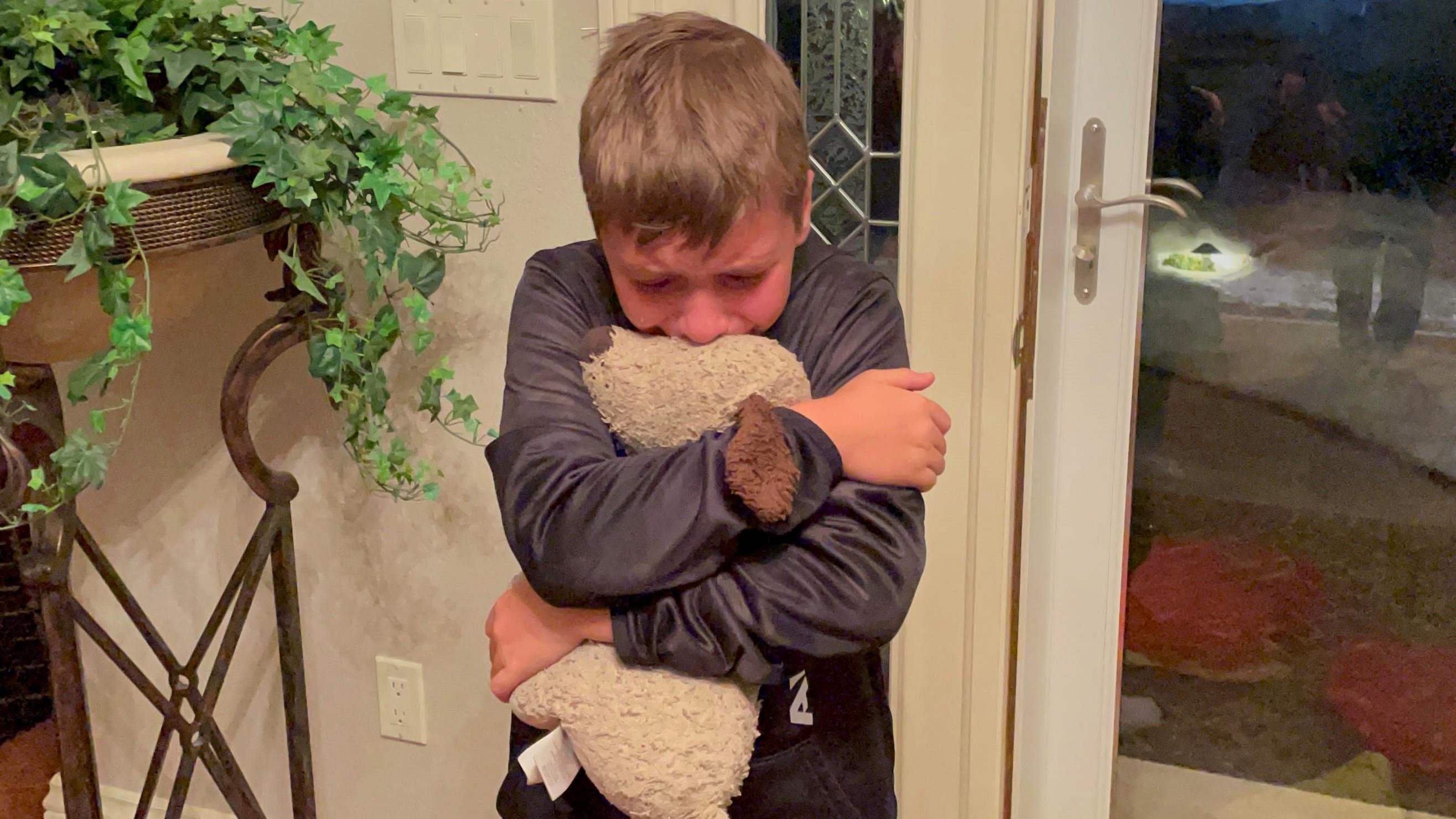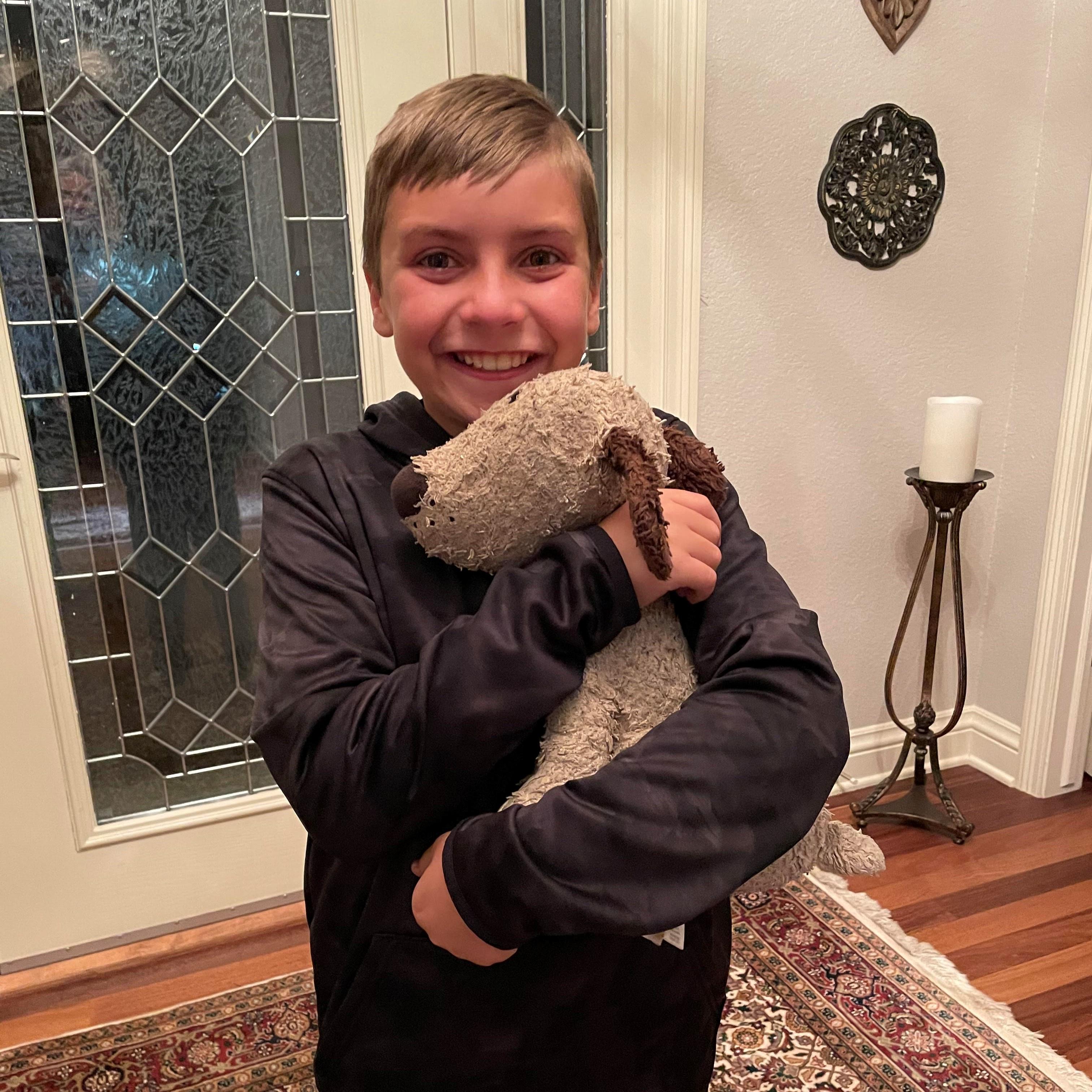 Doggie and Chris reunited at last!
Thank you so much for sharing this amazing story with us, Dan and thank you Brittany, Tia and Diane for all of your hard work and for being a beacon of hope! We are so glad that we were able to help Chris be reunited with Doggie!