Love can bloom in the most unexpected places; for one couple, it all began on a Frontier flight. We're excited to share the heartwarming story of Margo and Mitchell's journey from strangers on a plane to saying, "I do."
In May 2021, Margo embarked on a journey to Cancún, Mexico, to celebrate her mom and stepdad's wedding. Boarding the plane in St. Louis, Missouri, she faced a suitcase debacle in the overhead bin. As the line behind her grew impatient, a kind stranger named Mitchell stepped in, offering to help. Margo was relieved and thankful but too embarrassed to ask for his name.
Margo quietly eavesdropped on Mitchell's conversation with her stepbrother throughout the flight. They discovered commonalities, including their alma mater, Southern Illinois University Edwardsville, and shared interests. Fate seemed to be pulling them together, but Margo couldn't find the courage to initiate a conversation.
After landing at the resort, Margo assumed their paths wouldn't cross again. However, destiny had other plans. They unexpectedly met at the resort's lobby bar and engaged in small talk that evening. Margo hoped for more encounters, unaware that Mitchell felt the same way.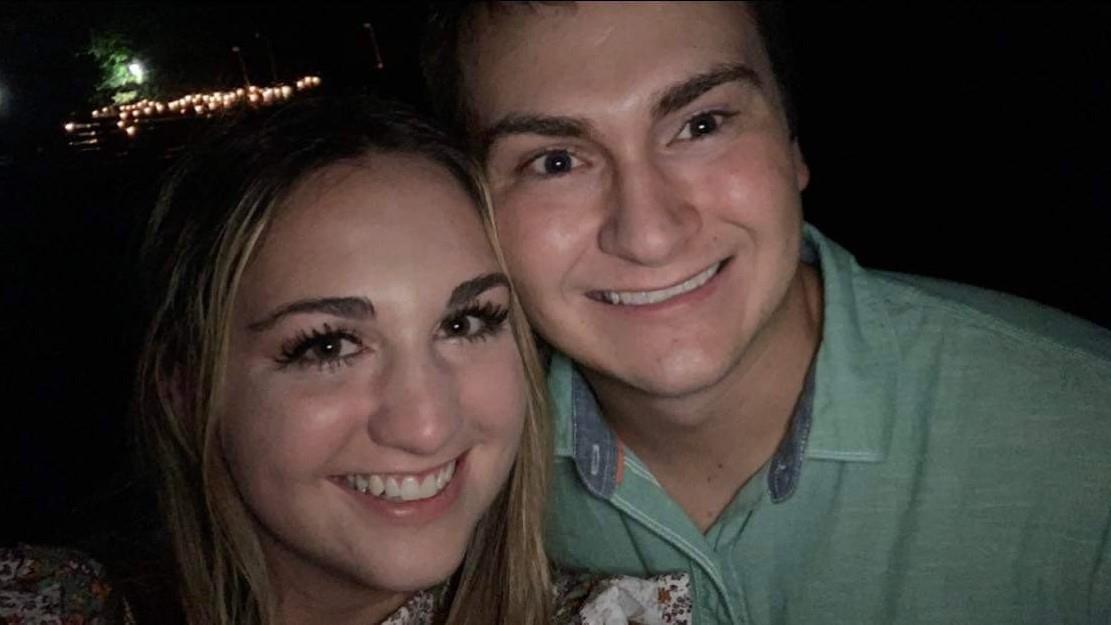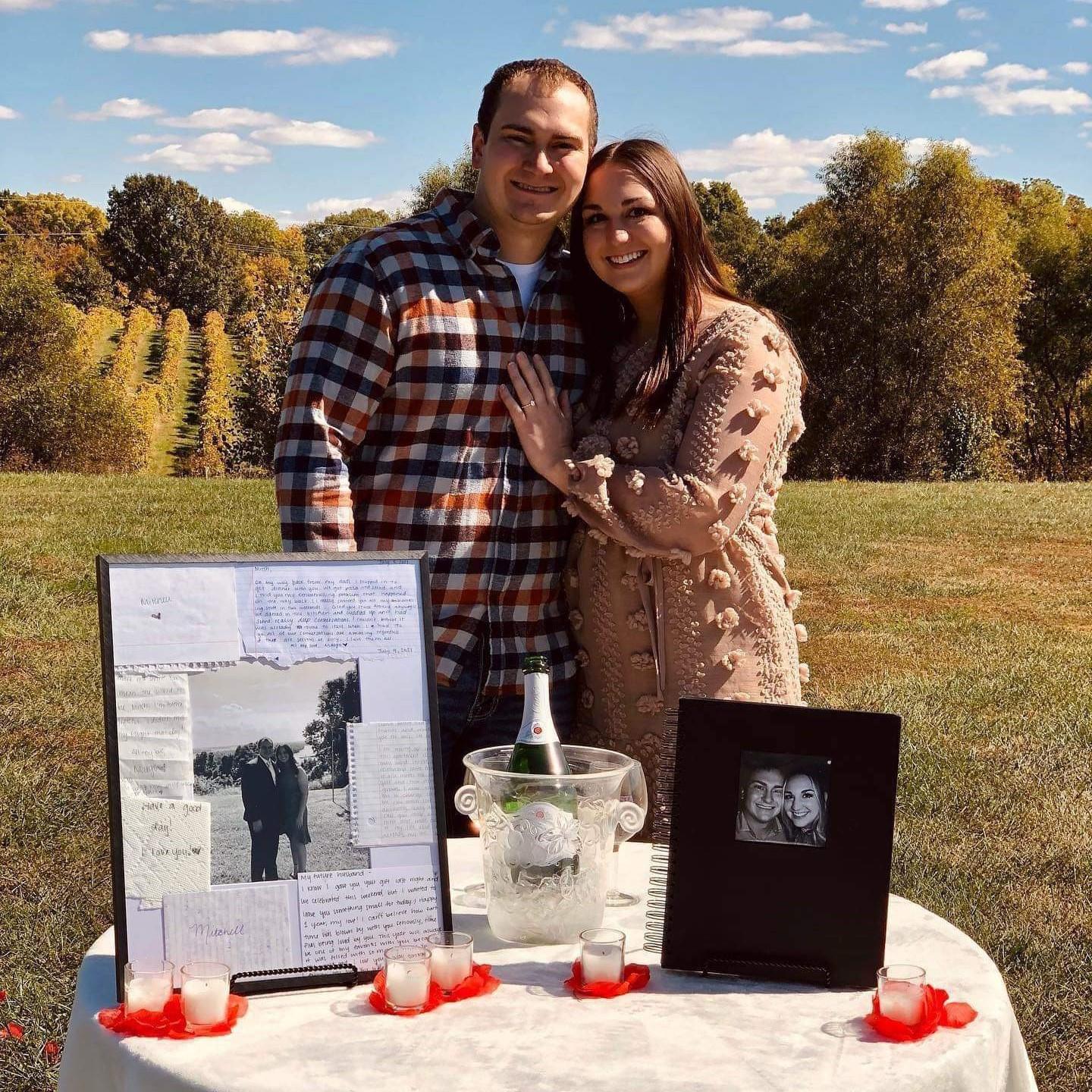 Left to Right: When they first met in Mexico; celebrating their engagement
Mitchell ran into some of her family the night before Margo's mom and stepdad's wedding. He asked them where she was, and they told him she was helping with last-minute wedding preparations, prompting Mitchell to ask for her phone number. The following day, he texted her, proposing a beachside walk that evening. Margo eagerly accepted, and under a gazebo, they talked for hours, sharing stories, dreams, and their first kiss.
Margo returned home uncertain about their future, but Mitchell's text reassured her. Their first official date at the Dew Drop Inn and a surprise wine tasting at a nearby winery set the stage for their blossoming romance.
Despite the challenges of a long-distance relationship, their love deepened each day. Their journey was marked by laughter, unforgettable moments, and countless adventures. Margo realized she wanted to spend her life with Mitchell.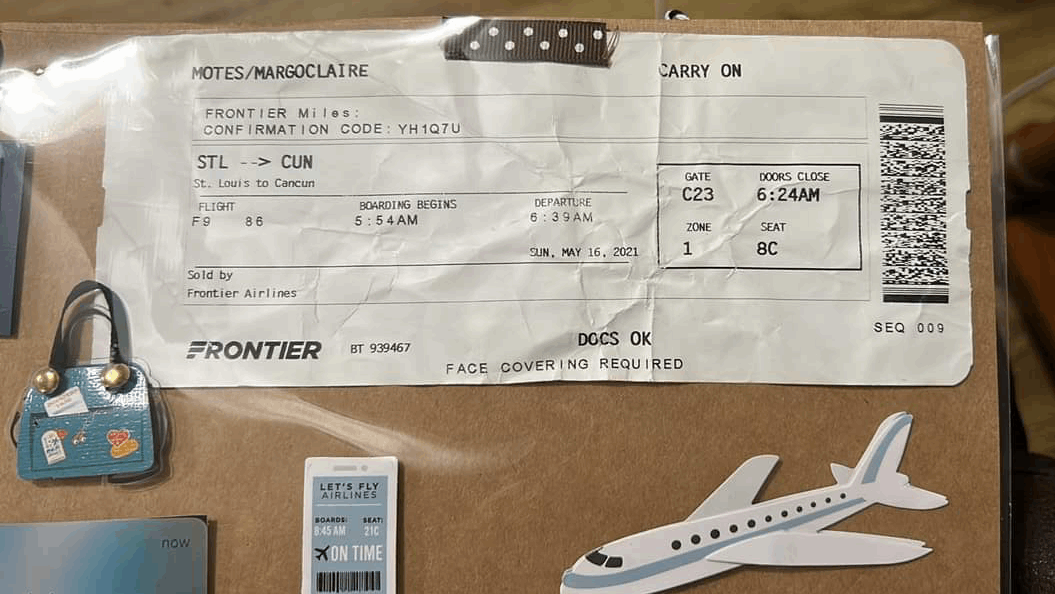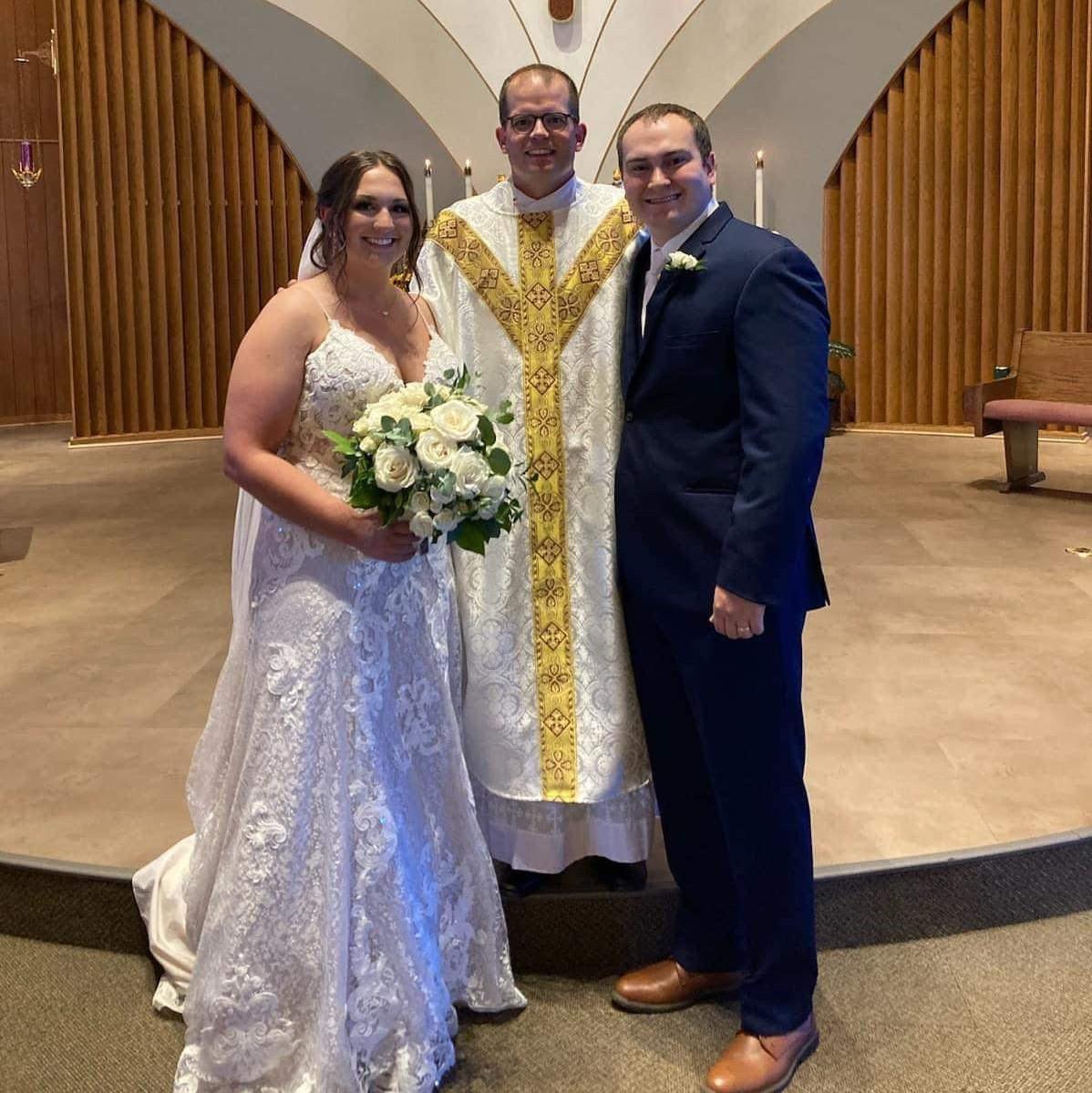 Mitchell proposed on October 8, 2022, at Bella Vista Winery, marking the beginning of their forever together.
Their love story, which began on Frontier's "Wilbur the Whitetail," is a testament to the magic of chance encounters.
We're honored to share their story. It embodies the spirit of adventure and connection that we hold dear. Here's to Margo and Mitchell and their lifelong journey, inspired by a chance encounter 30,000 feet above the ground.