Every June we celebrate Pride Month, which commemorates the triumphs and challenges of the LGBTQIA+ community. We're pleased to introduce you to some of our LGBTQIA+ colleagues. Get to know them below!
The origins of Gay Pride stem back to the Stonewall Riots, which began in the early hours of June 28, 1969. In the New York City neighborhood of Greenwich Village, police raided a popular gay bar: the Stonewall Inn. Fed up with the frequent raids and harassment from law enforcement, both patrons and local residents began to fight back, leading to several days of protests and clashes. The gay rights movement was born. Pride Month was officially recognized by the U.S. government when former President Bill Clinton declared June 1999 "Gay and Lesbian Pride Month," former President Barack Obama proclaimed June to be "LGBT Pride Month," and President Joe Biden further expanded the observance to "Lesbian, Gay, Bisexual, Transgender, and Queer (LGBTQ+) Pride Month."
DEN-based Flight Attendant Daniel Gilbert has worked for Frontier for 20 years.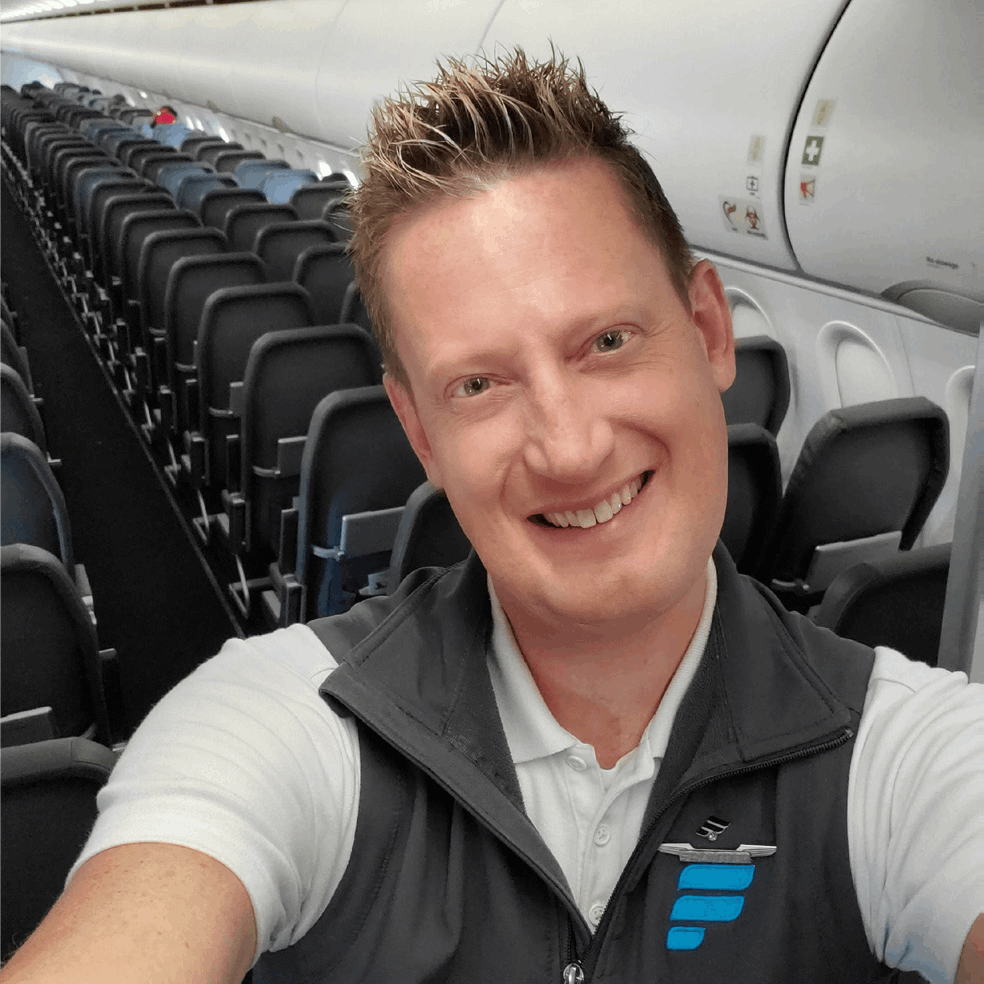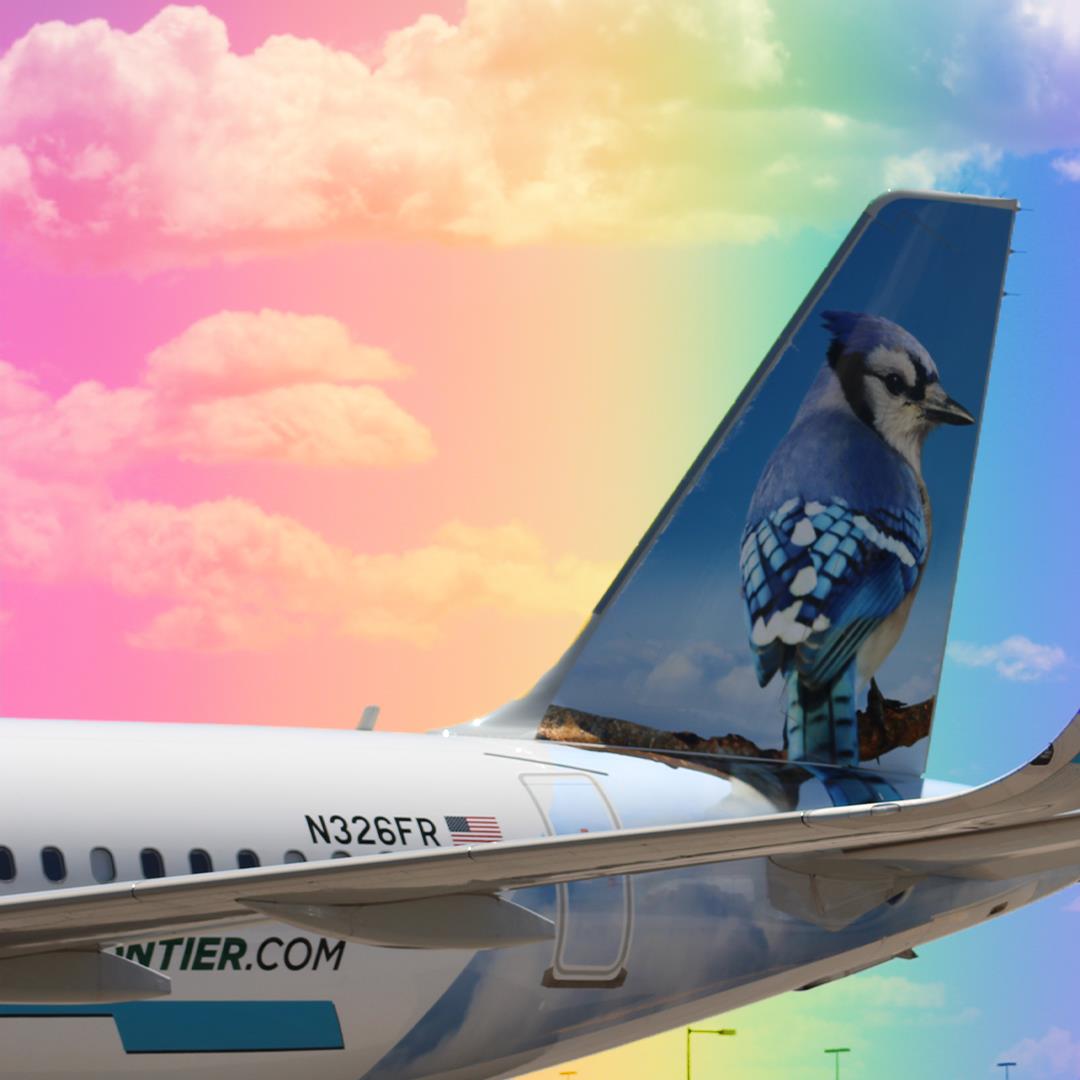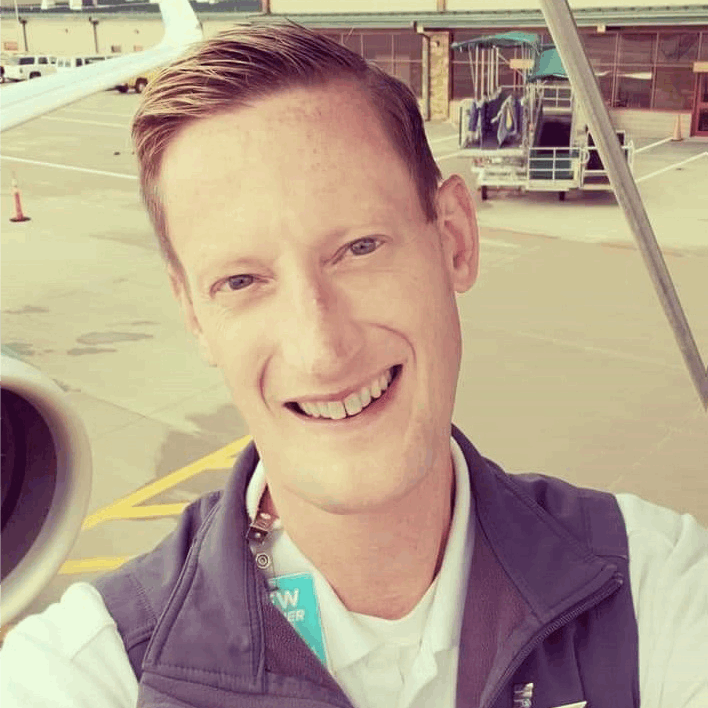 Why is Pride Month important to celebrate?
Celebrating the LGBTQ community's accomplishments, advancements and challenges is why Pride Month is important to me. From the Stonewall Riots in 1969 until today, the month of June is a time to remember all those who have championed LGBTQ rights and protections and remind us there is still much more work to do. This month-long celebration allows us to gather together at Pride Parades with allies of the LGBTQ community and continue to show the world that we are an important part of the global society.
What does Pride Month mean to you?
Pride Month is a time of reflection for me. In 2001 I came out and I remember thinking will my family, friends and co-workers accept me? Will they see me differently? Will my life change? Who will I be now? Thankfully, the support I received from everyone was more than I could have asked for and it allowed me to grow into the person I am today. Did my life change? Absolutely and for the better. I was able to find support, great friendships and acceptance in the LGBTQ community. Was everyday easy? Not at all. I want to be here to share my story with those who feel they have no one there for them; they will always find support from me. Pride Month is a time to celebrate diversity, acceptance, open-mindedness, and individualism. The world is truly a more beautiful place when we respect, accept and love each other.
Who is an LGBTQ person in history whom you admire?
I admire Ellen DeGeneres for being a strong, supportive advocate for the LGBTQ community. I remember her bravery coming out on national television and paving the way for others to say "I'm Gay and I'm Proud!" Through her TV shows and long running talk show she has shown the world how to be kind and inclusive. Her tireless work with Global AIDS Relief and donations to the LGBTQ community are reminders of how giving back can make a difference. It would be a dream come true to meet her one day and listen to her story and humor. Thank you, Ellen, for all you do!
Inflight Training Instructor Mark G. Kelly has worked for Frontier for three years.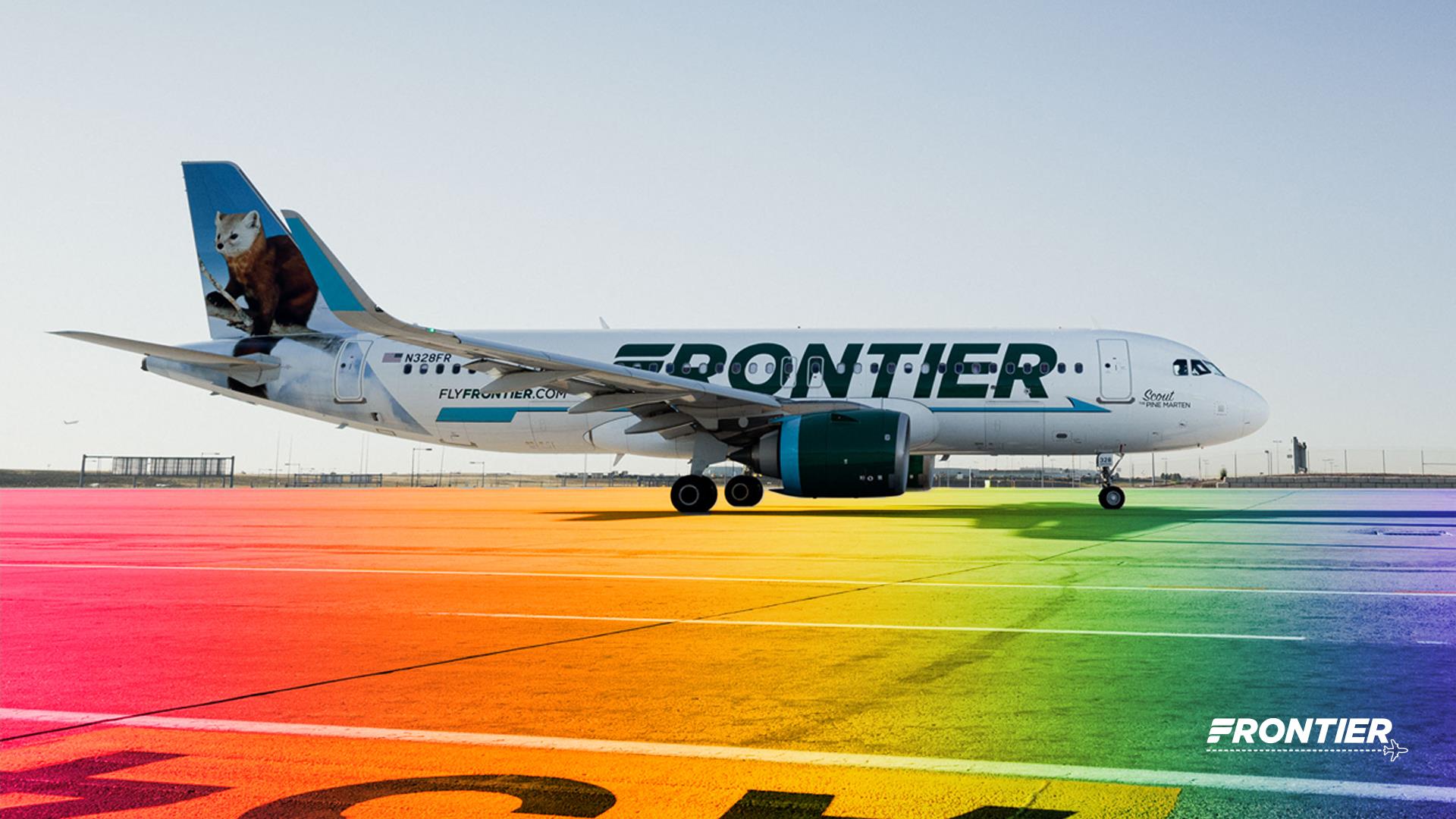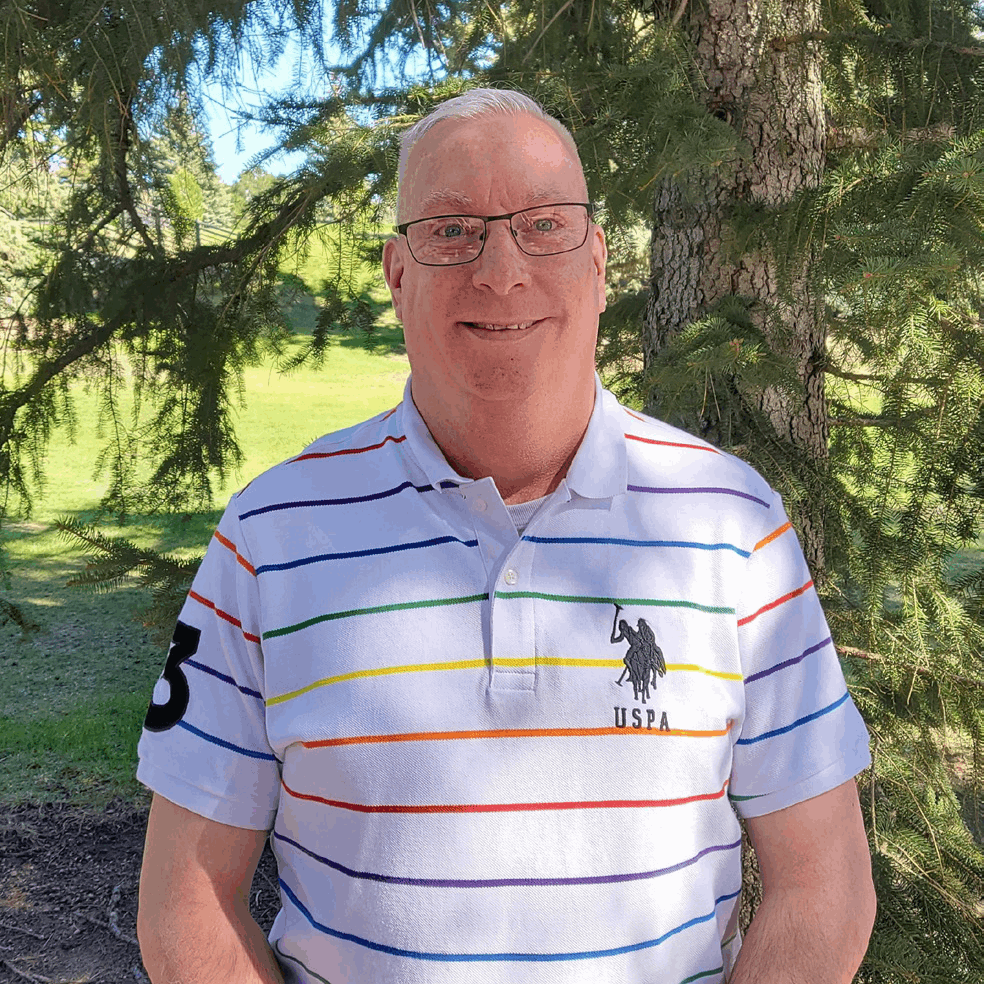 Why is Pride Month important to celebrate?
Pride Month provides a moment to reflect on what has changed for all of us LGBTQIA people, and what still needs to be addressed. I am a gay person, and the challenges I have had to overcome in the past from off-handed remarks to downright rudeness and harassment, to today working with a great and supportive airline, Frontier Airlines, along with my team in Cheyenne, WY and the entire Inflight Training Team in Denver and Orlando.
What does Pride Month mean to you?
Pride Month is the opportunity for me to stop and appreciate that I get to be me. It's the time that I remind myself to fight for those who aren't able to live their truths yet. "Be proud, be you, be as out and bold as you want to be, or blend in if that is your thing. Just don't ever let anyone put out your candle!"
Who is an LGBTQ person in history whom you admire?
Harvey Milk was the first openly gay politician to be elected in California. He served almost eleven months in office before being assassinated. During his time in office, he sponsored a bill banning discrimination in public accommodations, housing, and employment-based on sexual orientation. Playwright and outspoken AIDS Activist Larry Kramer. He sought to shock the country into dealing with AIDS as a public-health emergency and foresaw that it could kill millions regardless of sexual orientation. Larry Kramer, the noted writer whose raucous, antagonistic campaign for an all-out response to the AIDS crisis, helped shift national health policy in the 1980s and 1990s.
PHL/TTN-based Inflight Base Supervisor Daniel Moskowitz has worked for Frontier for over a year.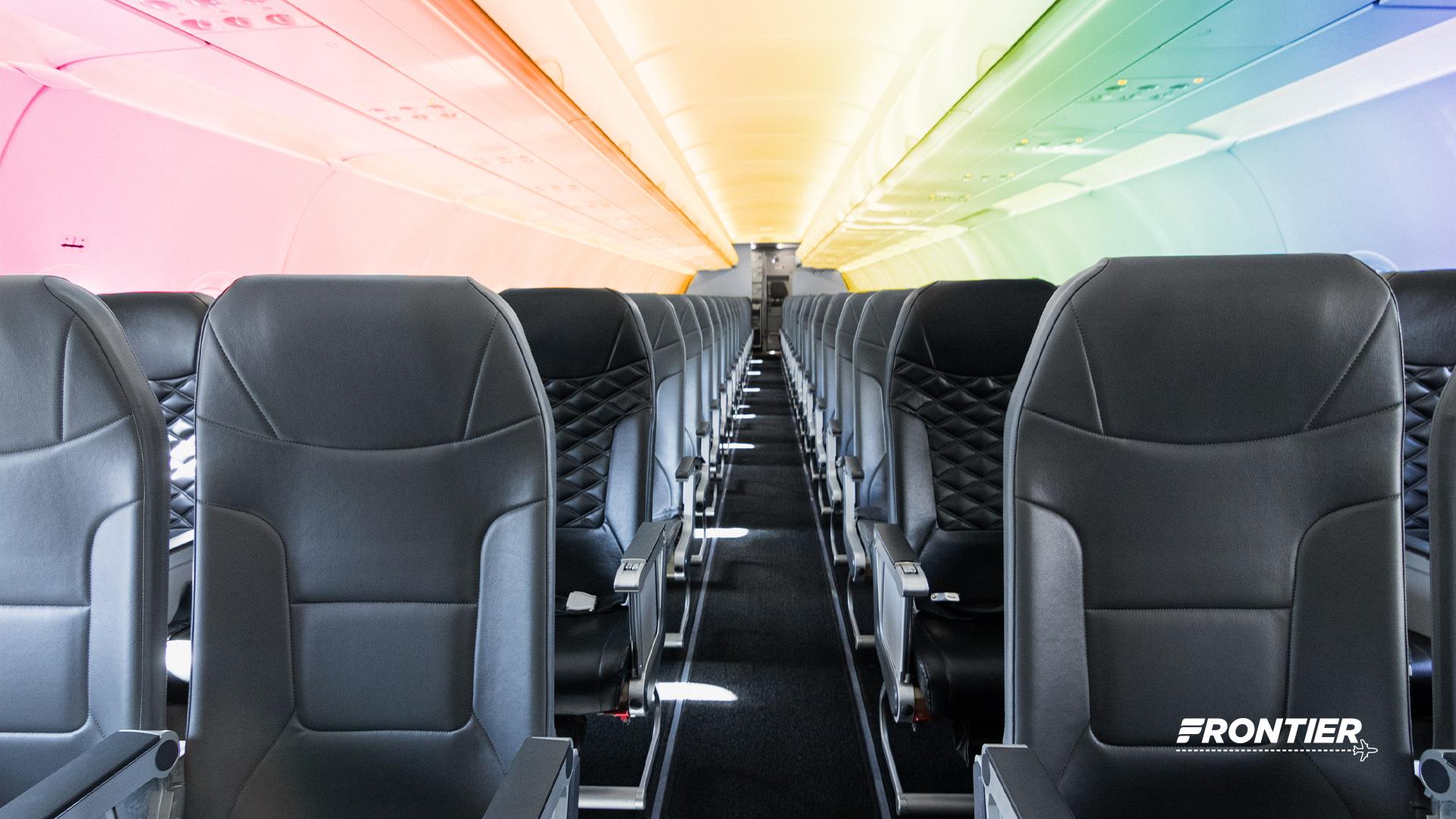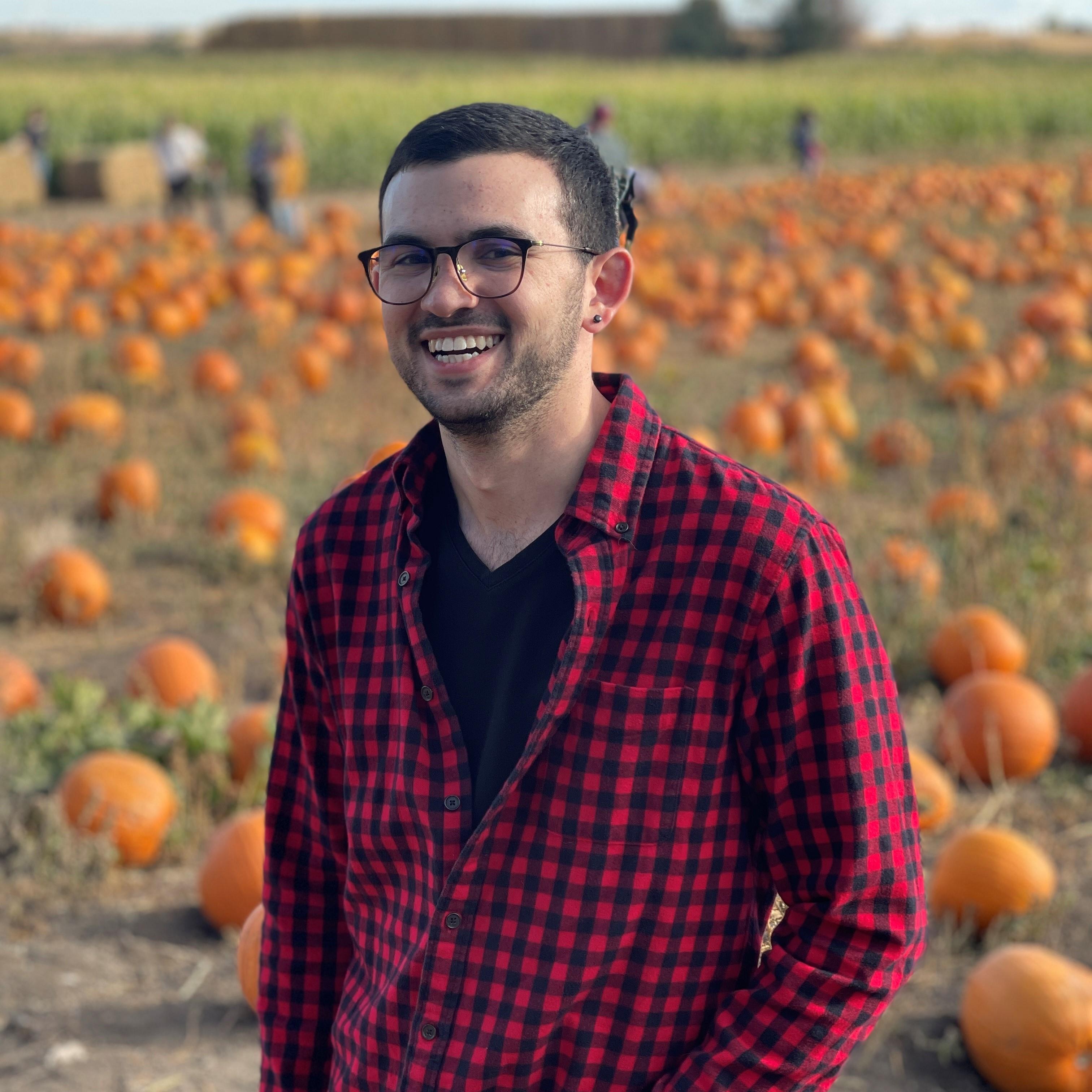 Why is Pride Month important to celebrate?
Pride month is about showing strength, resilience, hope, and inclusion. As we've recently come to see, no right is guaranteed, even ones that have previously been granted.  While pride month is definitely about celebrating the progress we've made (and there's much to celebrate), it's also about sending a message to those that believe they can interfere with that progress.  And most importantly, it's a time to rally together to show everyone that there is a community that stands with them, regardless of how much more work is to be done.   
What does Pride Month mean to you?
I was very lucky to grow up surrounded by a community that was accepting of me and other LGBTQ+ people, but I'm keenly aware that despite how far we have come, that is not the norm.  Believe it or not, this past summer, for the first time in my life, I had a stranger roll down his window and yell a certain derogatory term at me.  It was a stark reminder that those types of people are everywhere.  Pride month, for me, is the antithesis of that experience.  In a world where I still have to be mindful of how I display my sexuality, it allows me a small taste of what it will be like when we get to a time where that is no longer an issue.  
Who is an LGBTQ American in history whom you admire?
I was raised Jewish, and as I began to understand my sexuality, it took me a while to figure out how the two fit together.  Much of the Jewish community has become quite accepting of the LGBTQ+ community over the past 30+ years.  Rabbi Allen Bennett is considered the first openly gay rabbi in America and remains a huge proponent of LGBTQ+ rights.  As the Rabbi of Sha'ar Zahav synagogue, he officiated at the funeral of Harvey Milk.  Since then, he has been part of countless interfaith organizations that advocate not only for the LGBTQ+ community but also for other minorities.  In addition to paving the way for me to be Jewish and openly gay, he demonstrated how this type of advocacy aligns so clearly with Jewish values.