Flying isn't just a job for Kelsey Gilday—it's a family affair! In December 2022, she was accepted for a job with Frontier Airlines, joining her husband and two brothers-in-law as the fourth Gilday working at Frontier as a pilot.
When Kelsey first became a flight attendant in 2017, she was immediately captivated by the world of aviation. 
"I fell in love with the science of how airplanes work and found myself up in the flight deck all the time asking questions," Kelsey said, "I had a bunch of pilots I worked with tell me I should pursue flight training. A couple of those pilots even became career-long mentors to me."
Kelsey had worked as a flight attendant for six months when she and her future husband first met. It was at LaGuardia airport, where she was staying in the crew quarters for the night, and he was getting off an airport standby shift. After starting a random conversation in the hall, the two kept in touch and, a month later, went on their first date to Niagara Falls for the day. Kelsey's husband helped her find a flight school to enroll in, and the rest is history.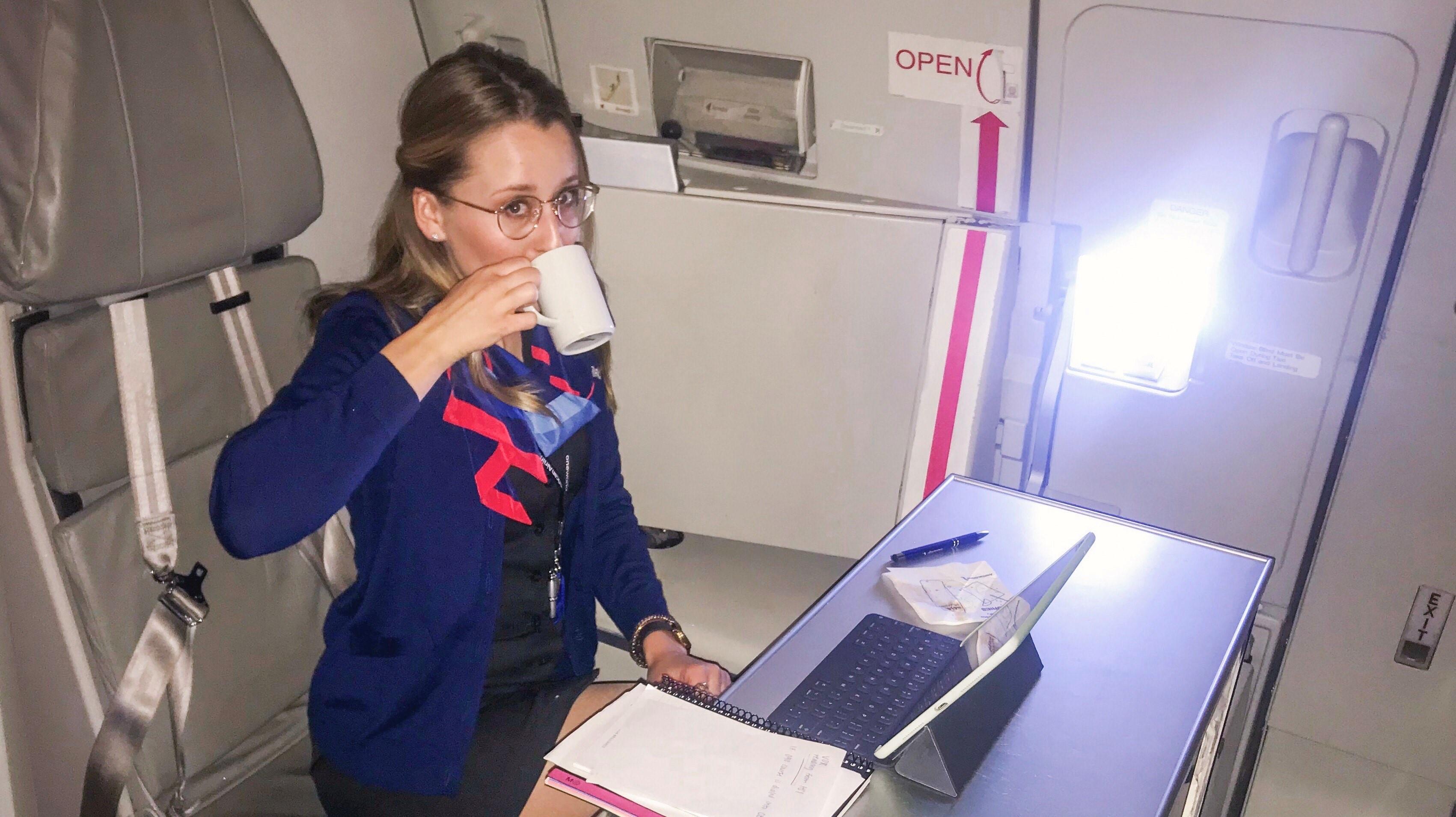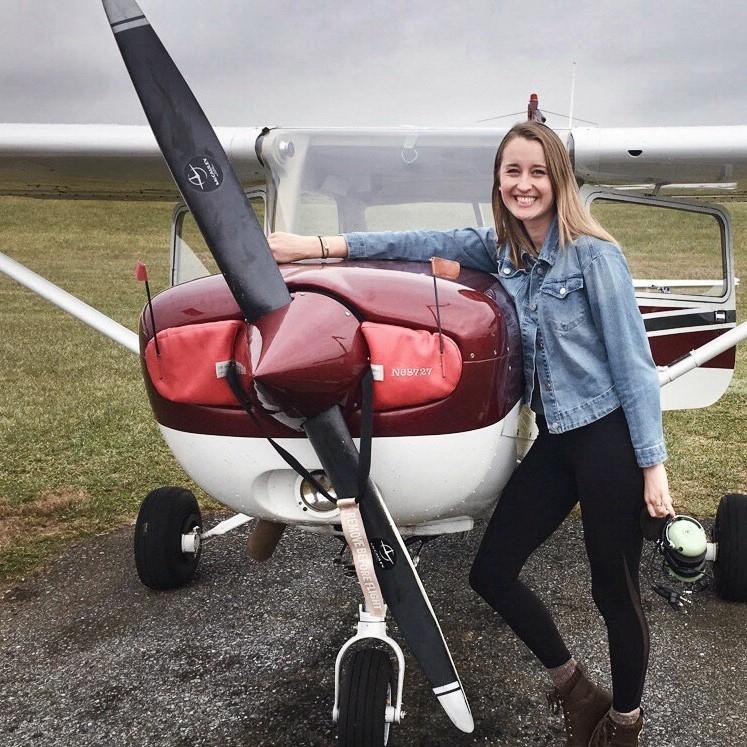 Left: Kelsey set up with her "study station" on a flight to Brazil; Right: Kelsey after her first flight
Once Kelsey decided to pursue becoming a pilot, she enrolled in a local flight school in her hometown Lancaster, Pennsylvania. Despite juggling her job as a flight attendant with her studies, Kelsey put in the hard work and dedication needed to reach her goal. 
"I would try to work the long, international flights to South America or Europe so that I could have a ton of downtime in flight to study for upcoming check rides," Kelsey said. "It was actually a great setup because if I had a question while studying, I'd just call the pilots on the interphone."
While working towards her Commercial Pilot License, Kelsey joined a flying club and essentially bought a 1/10th timeshare in a Piper Cherokee. This allowed her to fly regularly and gain the needed experience and hours. In addition to her training, Kelsey also took this little plane for some incredible adventures. She flew it to Key West and Niagara Falls and even got engaged in that plane right before taking a trip to Asheville, NC. Finally, after just under five years, Kelsey completed all the requirements to become an Airlines Transport Pilot.
Kelsey pictured with her Piper Cherokee
"My brother-in-law, Patrick, has been at Frontier since 2015, and he's always had amazing things to say about his experience. But it wasn't until my other brother-in-law, Timmy, joined the team in 2021 that the gears started turning," said Kelsey. "He reiterated all the good things - the amazing quality of life, flexibility, great coworkers, etc. A lightbulb kind of went off that maybe Frontier really was where I wanted to end up."
In February 2022, Kelsey's husband followed suit and joined the Frontier ranks as a pilot. With three family members now employed by Frontier, it became clear to Kelsey who she wanted to fly with. 
Kelsey pictured with her husband and dad after flying them to Washington D.C.
"Aviation can be lonely when we're not in it together with good people, and everyone I have met at Frontier so far has made the sky feel a little more like home," says Kelsey.
Welcome aboard the Frontier Family, Kelsey! We can't wait to see all you achieve. 
Interested in joining the fastest-growing airline? Apply at flyfrontier.com.