On Wednesday, June 29, the Department of Aviation for Las Vegas Harry Reid International Airport hosted "Paper Plane Palooza!", a collaboration between the airport and the Boys and Girls Club of Southern Nevada.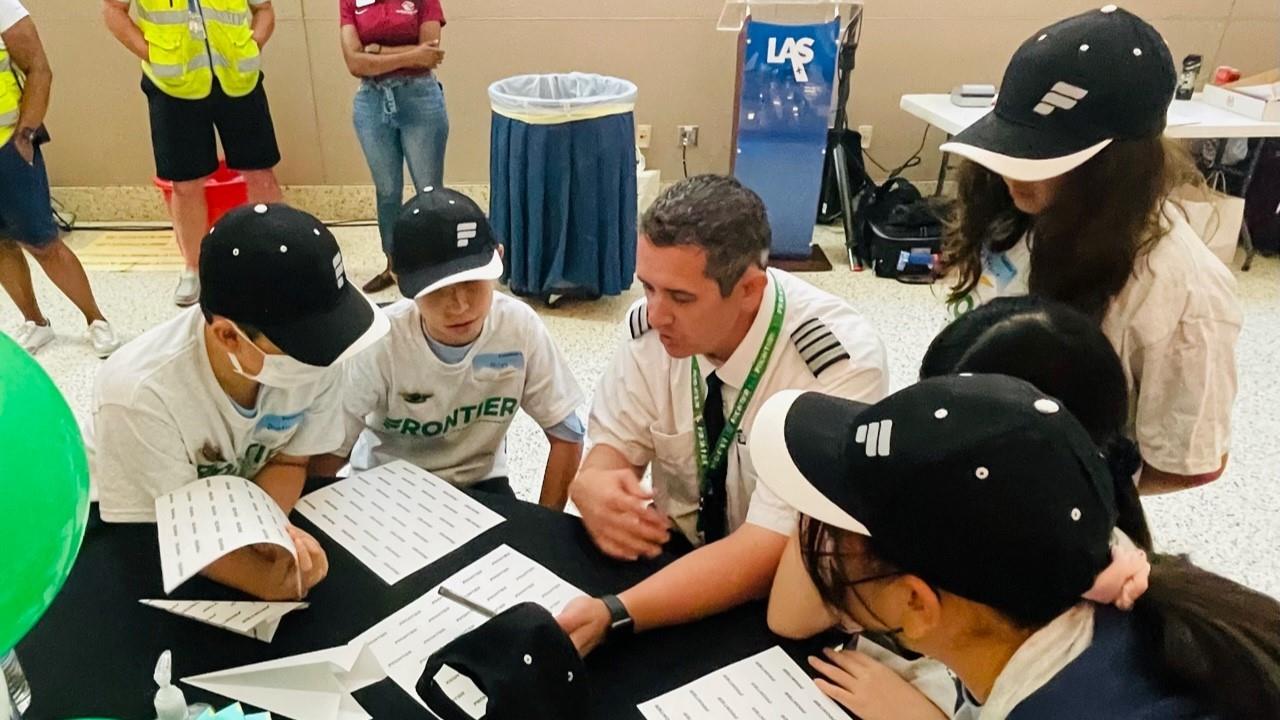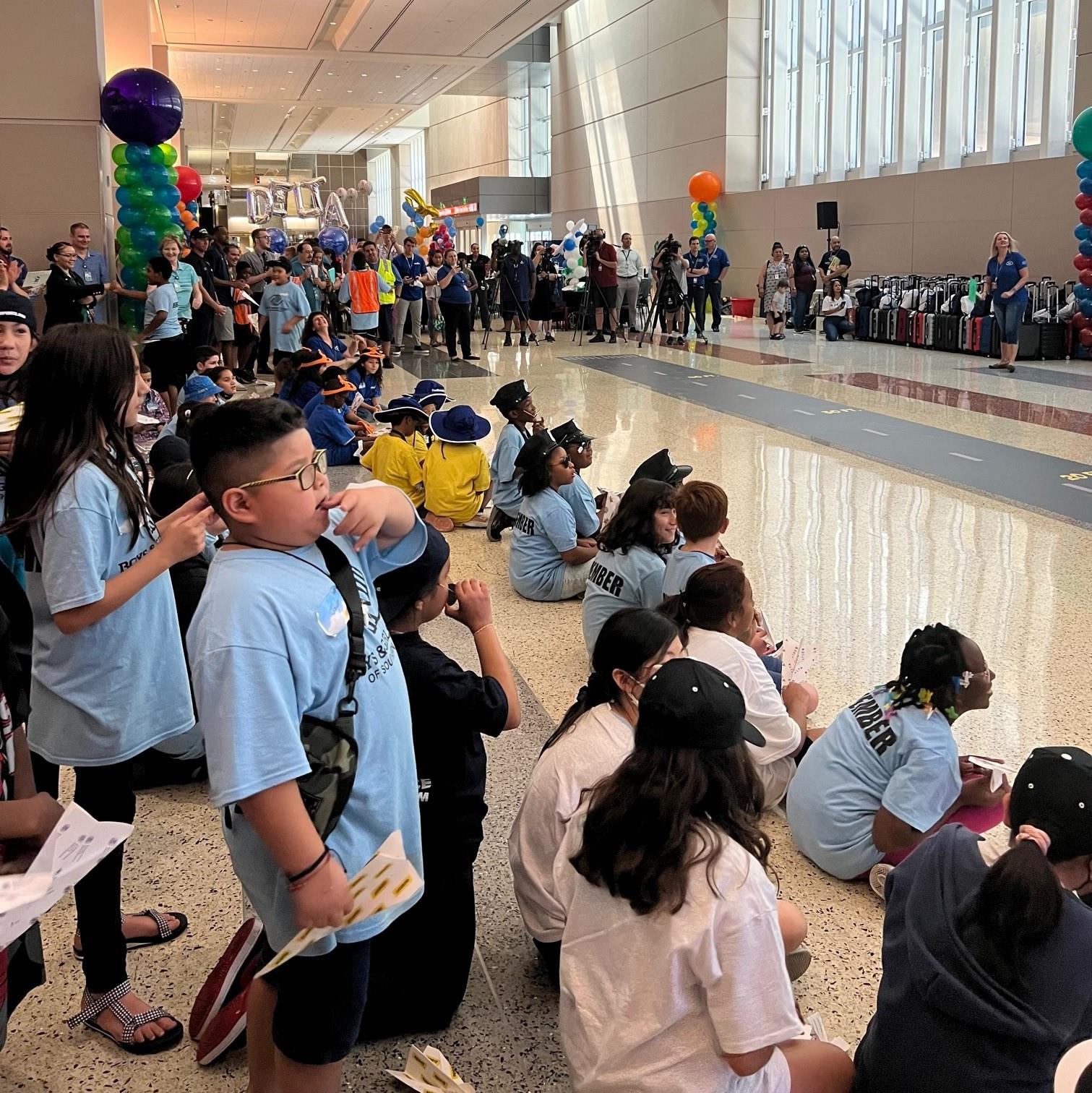 Sixty children from various chapters around the county were invited to have lunch at the airport before joining their host teams, comprised of airlines and other operating entities at LAS, for a fun afternoon of paper plane competitions. Frontier hosted a team of five children, and after getting them decked out in Team Frontier gear (complete with baseball caps and wings), treated them to a private lesson on folding an award-winning paper plane with our Base Chief Pilot, Captain Devin Hussey!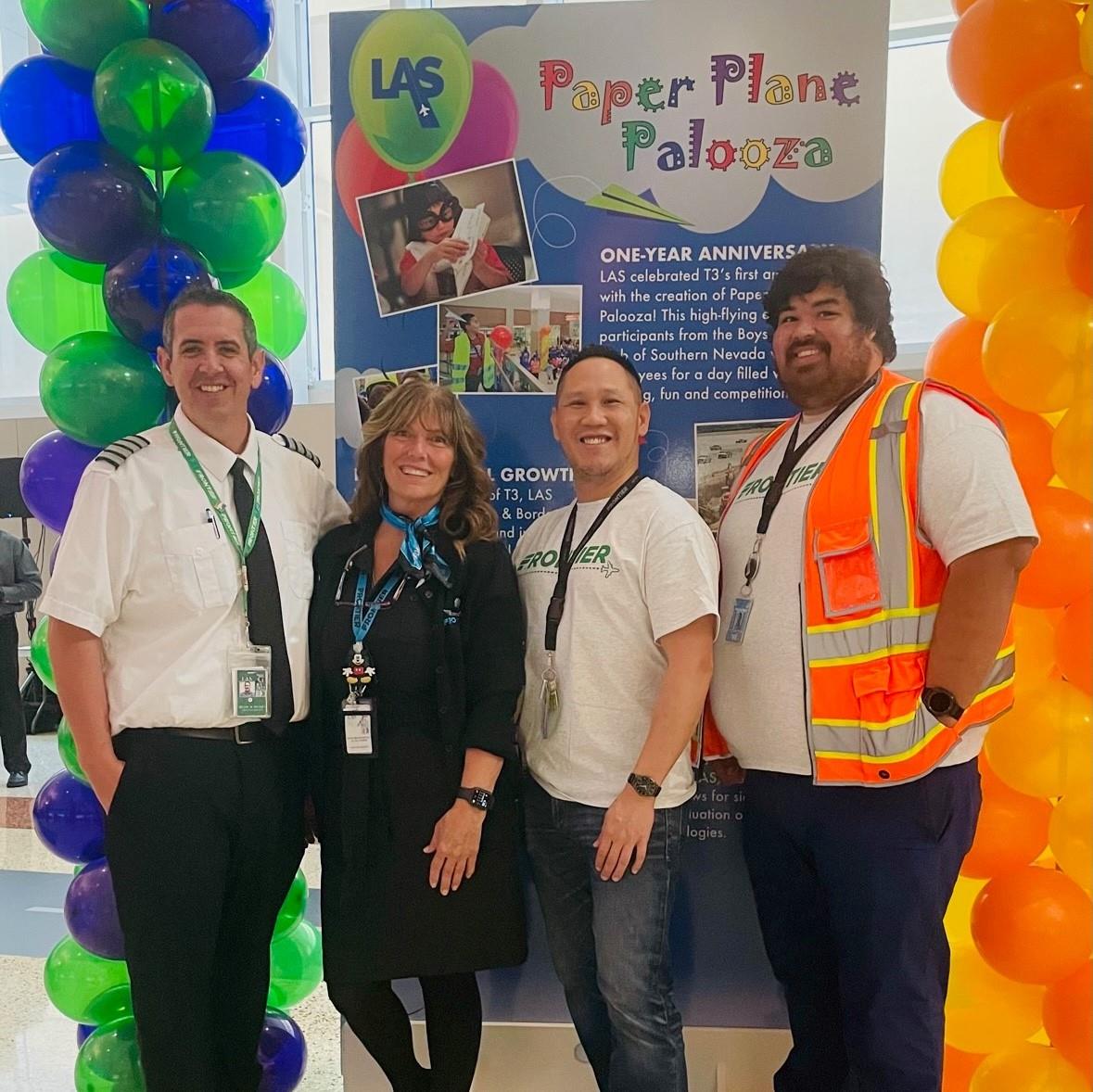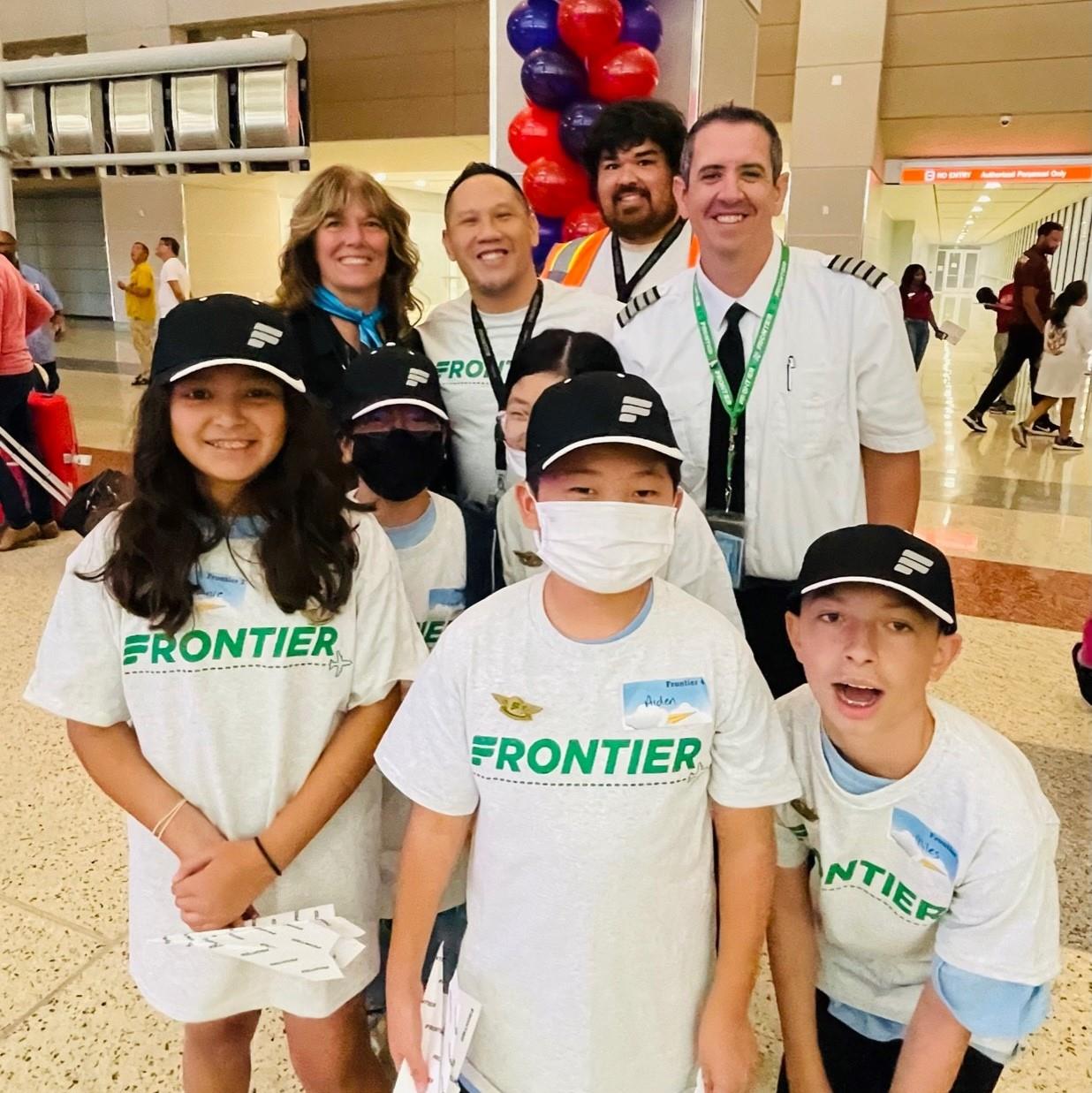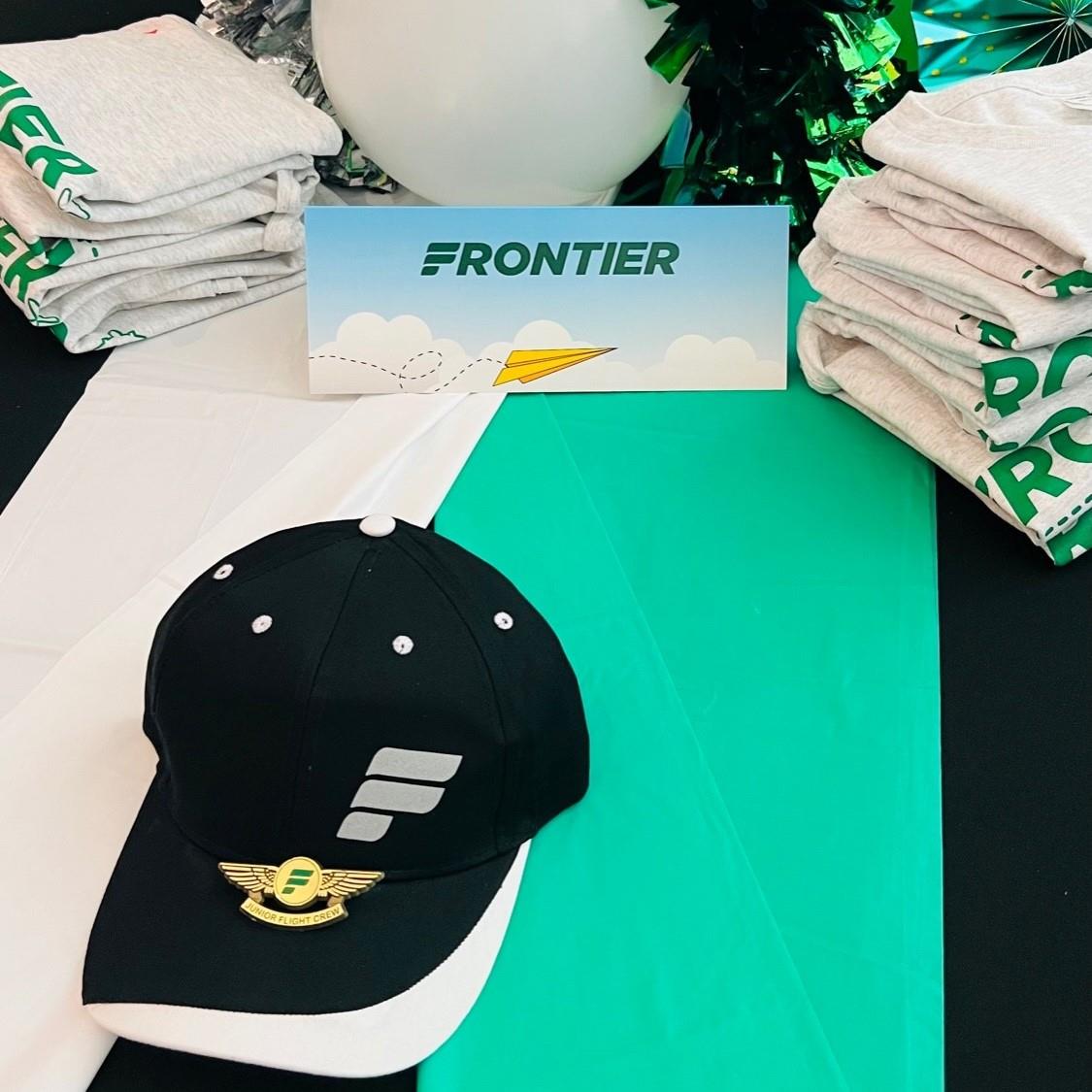 There were various competitions that followed, the largest and most exciting being the "Distance" event where the goal was to fly their paper planes the farthest. After twelve rounds, Aiden from Team Frontier placed first and took home the coveted award! It was a fun, rewarding experience for all!