A celly (hockey slang for celebration) is in order: PHL-based Frontier Captain Allan Neher has started a Frontier hockey team!
"Major airlines, including JetBlue, United, Alaska, and Delta, have hockey teams, and I thought Frontier should have a team, too," said Allan, who started the F9 team in March 2023.
The team currently has 27 Frontier pilots based all over the country, including LAS, TPA, DEN, and PHL; however, the team is open to all Frontier employees. All skill levels and experience are welcome, and any employee from any base is welcome to join the team since the players will be skating all over the country.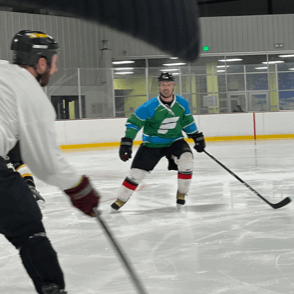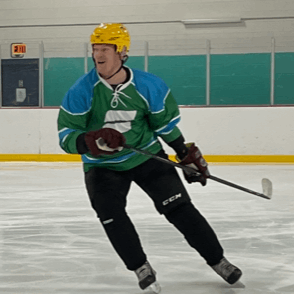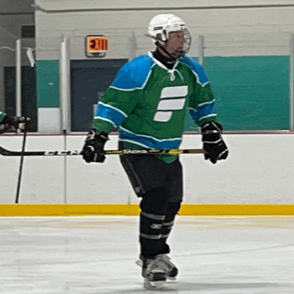 Allan says he would like to have a total of 50-65 team members or more. "I will never turn anyone away who wishes to join."
Allan – who has been playing hockey for 30 years and continues to play in various men's leagues and open hockey skates in Pittsburgh, says, "The goal is to create unity within Frontier Airlines and throughout the airline industry. This team is for those who want to skate, sweat, have fun, and be safe!" The next practice is scheduled for Oct. 17 in Philadelphia. Allan hopes to get the team together once a month in various F9 bases nationwide for practice.
There are two tournaments scheduled for 2024: One in January in Minneapolis at the Lake Nokomis U.S. Pond hockey championships, where Frontier will be the only airline in the competition, and the second is in October in Las Vegas, where several airlines will be in attendance.
"Ultimately, I would love Frontier Airlines to host an airline tournament that could benefit a local charity," Allan added.