St. Patrick's Day is a tradition that has been celebrated globally since the 18th century. The holiday stems from tales of Patrick, the patron saint of Ireland. He is honored for his heroic legacy of banishing snakes out of Ireland and creating the Celtic cross. Through Irish immigration, sharing of cultural traditions, festivities, and legends, St. Patrick's Day has become a popular holiday in the United States. Thousands of people travel to Ireland to get a first-hand experience of St. Patrick's Day celebrations. For those of you who prefer to stay stateside, here are some of our favorite St. Patrick's Day celebrations you can partake in! As America's Greenest Airline, we are thrilled to take you to these destinations! 
Chicago, Illinois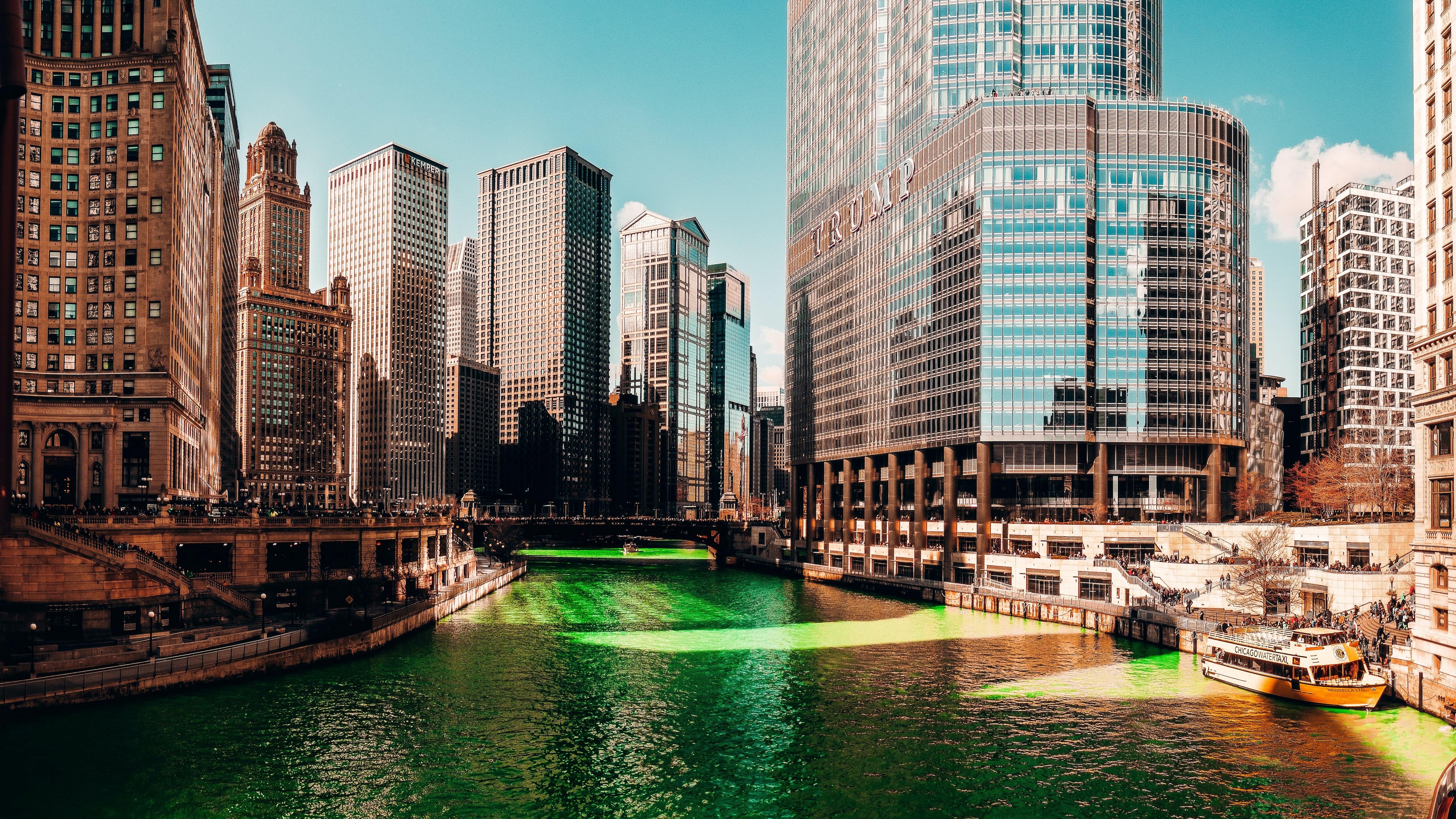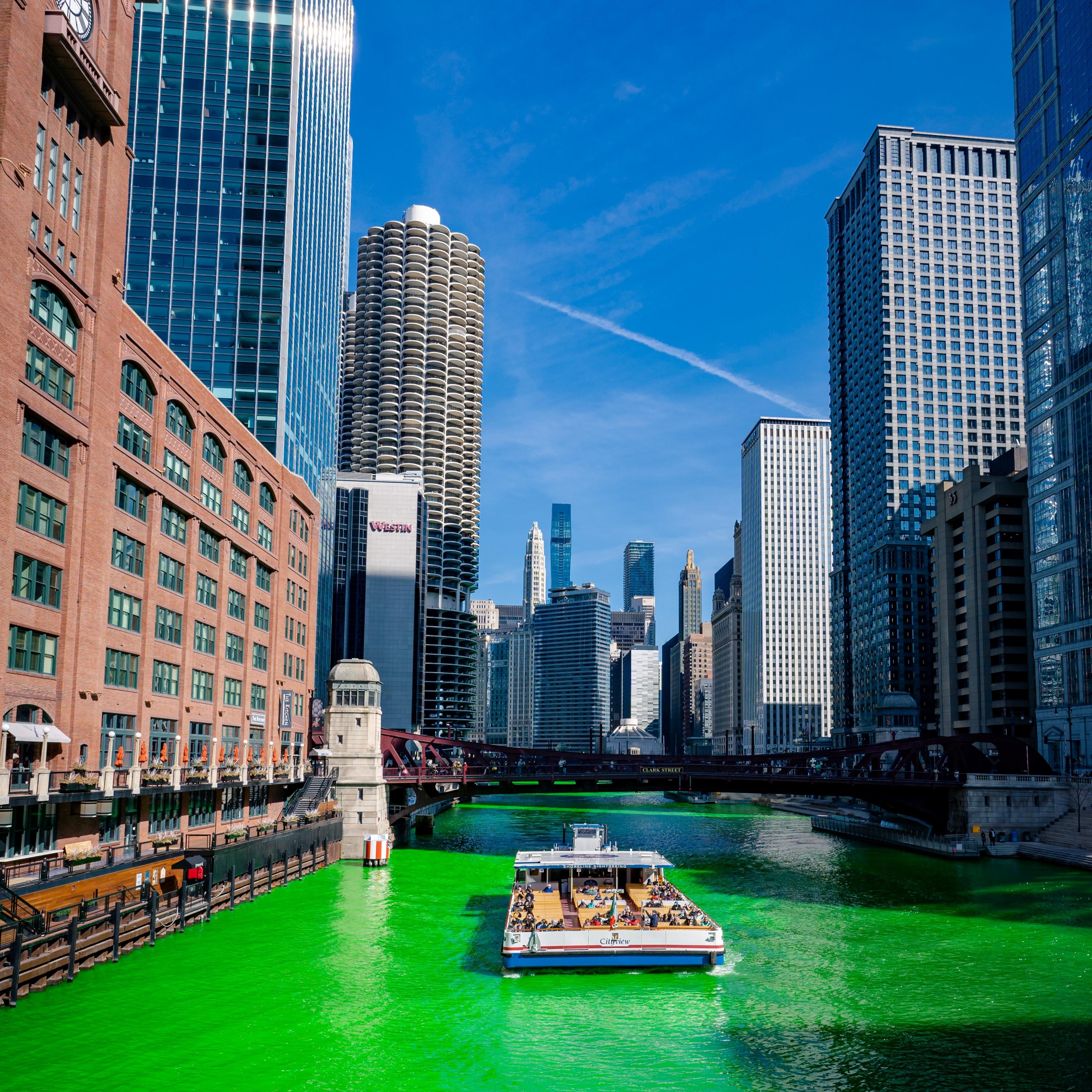 One of the most iconic St. Patrick's Day celebrations is in Chicago. For nearly sixty years, folks have flocked to the banks of the Chicago River to partake in the kick-off to Chicago's St. Patty's Day festivities, the dyeing of the river green. The tradition began in 1961 as the dye was initially used to detect leaks and pollution in the river, thus started the idea to dye it on March 17th. Today, the river is dyed with environmentally friendly dye, which keeps the river green for four to five hours. Of course, you won't want to miss Chicago's St. Patrick's Day parade that features 100 floats, 15 bands, and hundreds lining the streets.
So why not continue the green movement and fly America's Greenest Airline straight into O'Hare International Airport or Midway International Airport?      
New York City, New York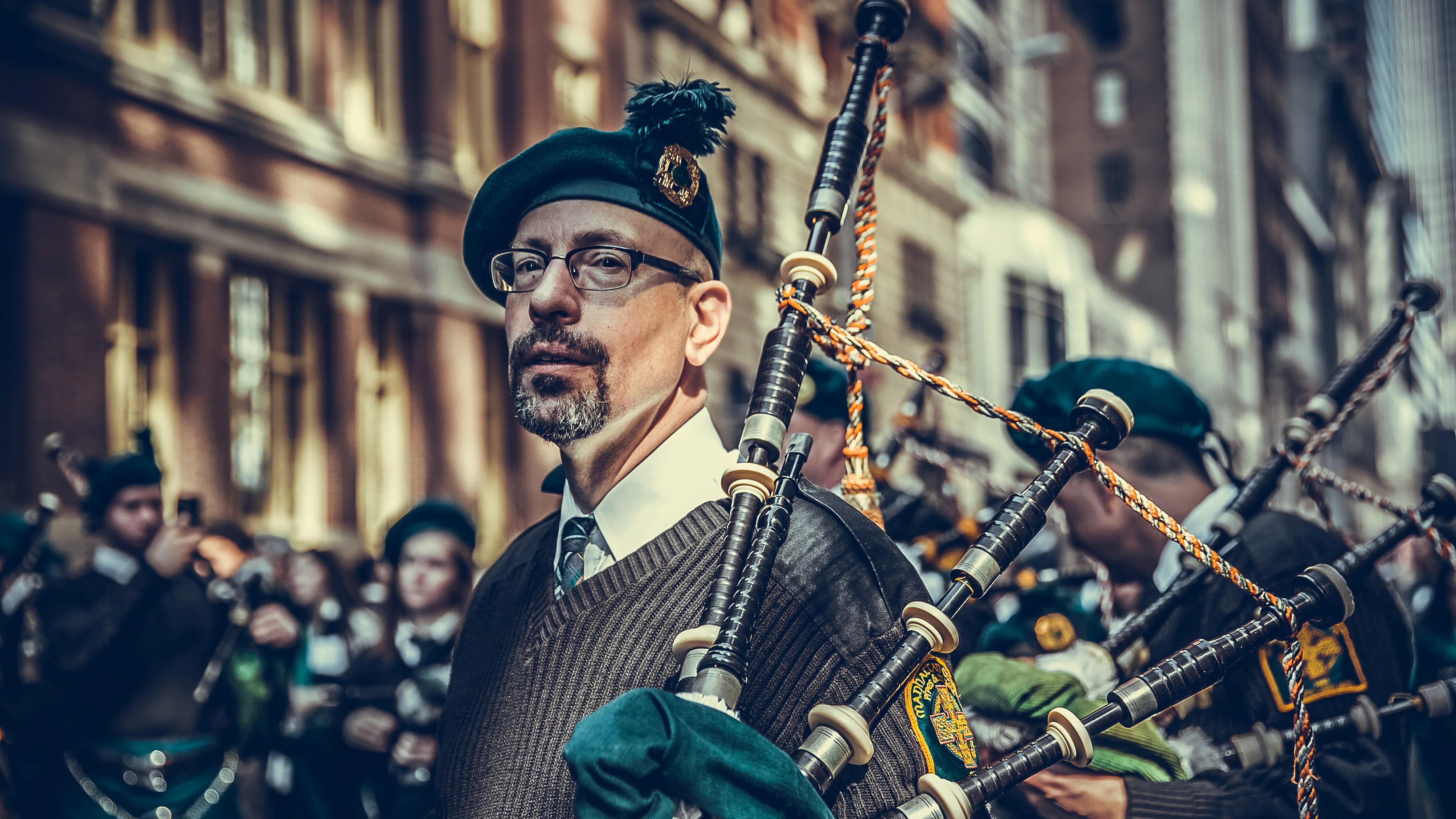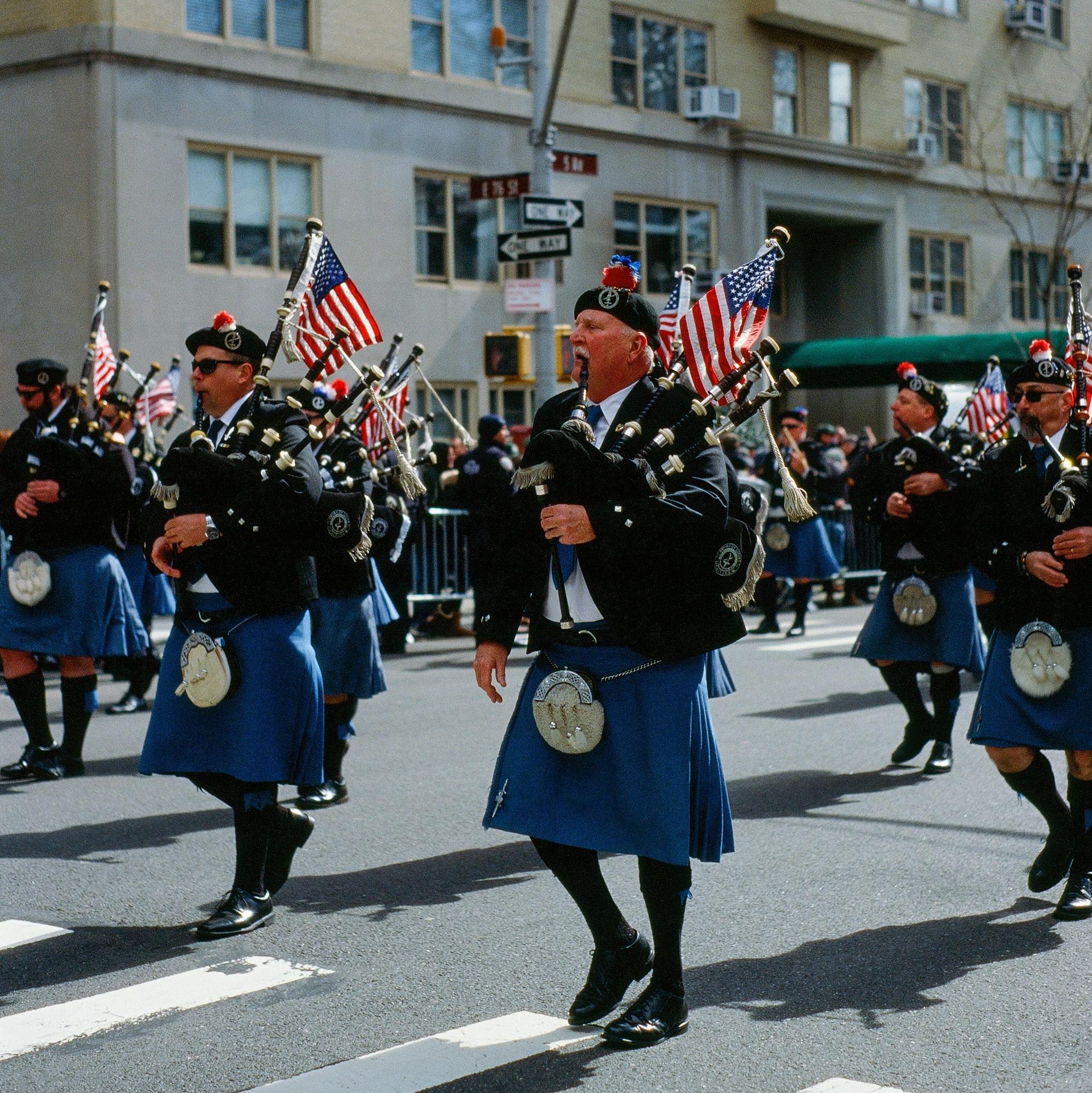 New York City's St. Patrick's Day parade is the oldest globally, the first being on March 17th, 1762. Can you believe this was 14 years before the signing of the Declaration of Independence? There is a strict no float rule at the parade, but spectators will see Irish dancers, bagpipers, marching bands, and more.    
NYC touts long and strong ties to the Irish immigrant story. Learn more about these ties at the Lower East Side's Tenement Museum, the East Village's Merchant House Museum, and the Irish Hunger Memorial. We've got you covered when it comes to travel. Frontier flies right into LGA, only 25 minutes away from New York City!    
Philadelphia, Pennsylvania 
Philadelphia's St. Patrick's Day Parade is the second oldest in the country, behind New York City's. Festivities originated in 1771 when Irishmen came together to honor Ireland's patron as founding members of the Society of the Friendly Sons of St. Patrick for the relief of Emigrants from Ireland. 
Philadelphia will celebrate its belated 250th anniversary after two years of pandemic cancellations in 2022. Local celebrations attract nearly 200,000 participants and 100,000 spectators. 
In addition to the parade, there are many ways to celebrate the day in the City of Brotherly Love – from bar crawls at Irish pubs (recommended is Paddy's Pub) to Irish eats across town. So get your fill of St. Patrick's Day events in Philly! Hop on a quick flight to Philadelphia International Airport on Frontier, and you'll be there in no time! 
Boston, Massachusetts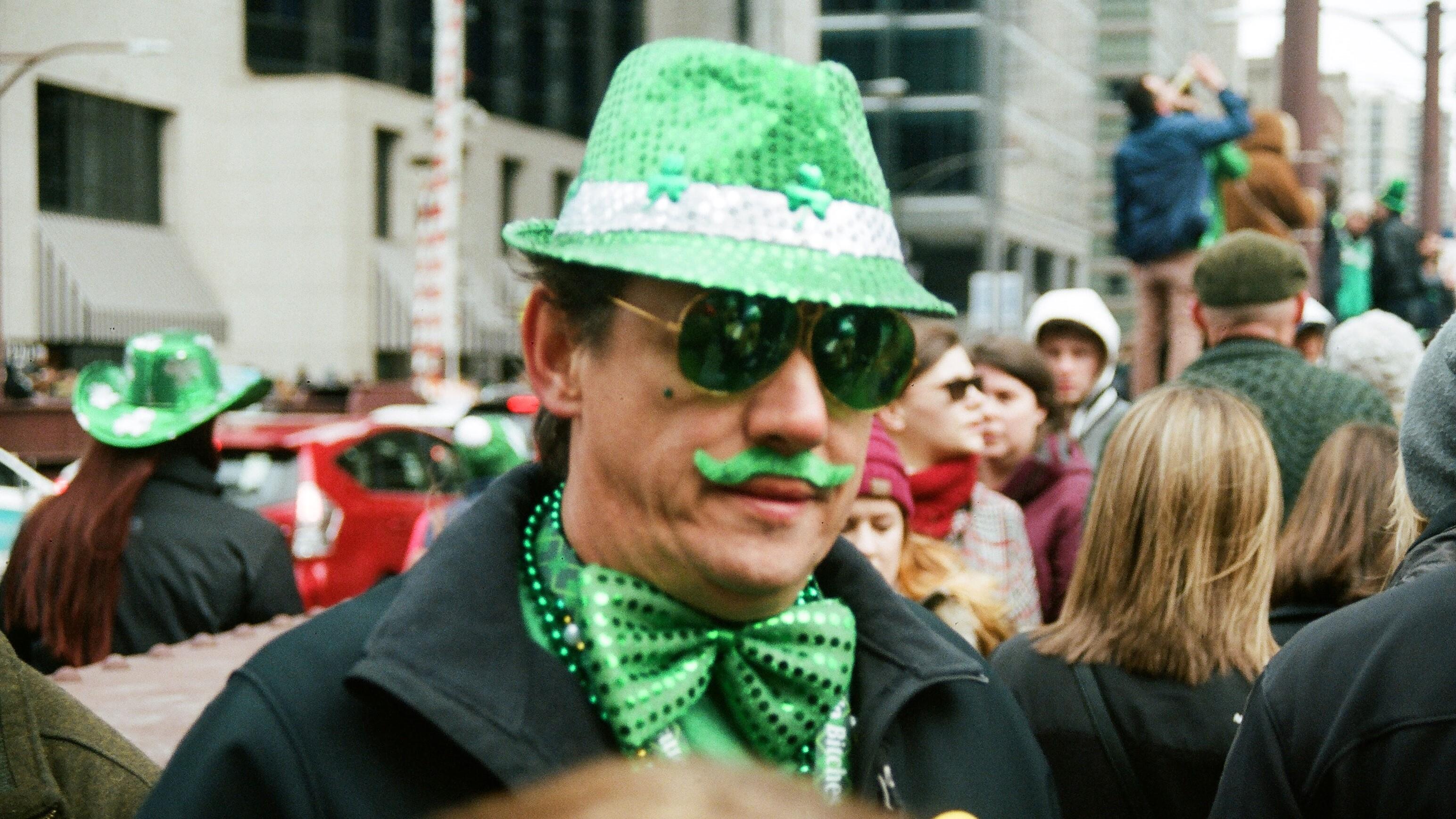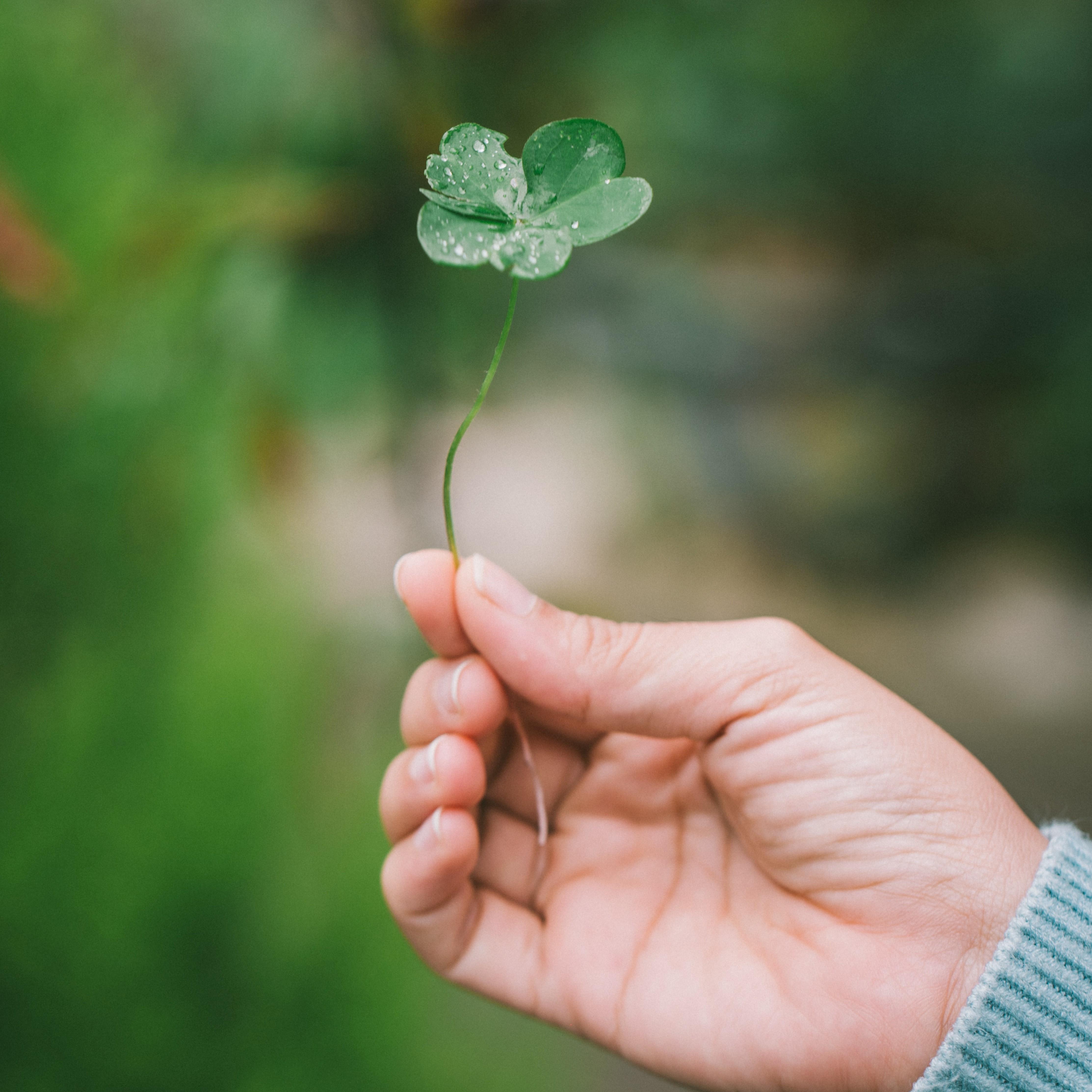 Boston boasts the most prominent Irish population in the United States, so naturally, they have a St. Patrick's Day celebration! But we bet you could have guessed this alone via their NBA team, the Boston Celtics. The parade dating back to 1901 will be celebrated on Sunday, March 20th this year, and Guinness will be sponsoring. Yearly it draws in over 1 million spectators.  
In addition to the parade, you can enjoy many activities, ranging from Boston's rock group, The Dropkick Murphy's, playing at the House of Blues on March 17th – 19th, Southie St. Patrick's Day Road Race, and the Get Lucky Pub Crawl. 
Pack those bags and head to Boston on Frontier! 
San Antonio, Texas 
The San Antonio River Walk is lined with restaurants, shops, and bars and is the heart of downtown San Antonio. What better time to visit than during St. Patrick's Day when the temps are mild, and they dye their river green just like Chicago. Plus, San Antonio's St. Patrick's Day parade takes place right on the river! This year's parade features a procession of 12 Irish-themed decorated floats with costumed characters and bagpipers. 
Other events worth checking out include the Shamrock-N-Roll concert, the Lucky Dog Parade and Costume Contest, and the Howl at the Moon St. Patrick's Day Street Fest and Silent Disco. 
Discover the magic of San Antonio on Frontier! 
What are you waiting for? Put on that kilt and travel to one of these magical St. Patrick's celebrations! If the luck of the Irish falls upon you, you might find yourself flying on O'Malley the Mallard, Frontier's resident Irish animal tail. Where will you go?