There are a lot of reasons to not like winter… it's cold, it's drab, and the wind hurts your face. Why does the wind have to hurt your face?! Although, there are a lot of reasons to really like winter! You can wear those fashionable jackets that hang in your closet all year long and if you ask us, skiing is the best part of winter. It's beginner friendly because of the different grades of slope, snow doesn't hurt when you fall on it, and it's typically in a beautiful setting. But where to go?! There are approximately 525 ski resorts in the US. How can you possibly choose which one to visit? Don't worry, we'll help you out.  
Breckenridge, Colorado 
There is a good chance that you haven't even seen a pair of skis before but have still heard of Breckenridge, Colorado. Nestled in the towering mountains of the Rocky Mountains, Breckenridge is a short and scenic hour and a half drive from Denver. A small town filled with all the little mountain town charm you could expect is also home to some of the most world-class skiing there is to offer. With an easy-to-navigate slope system to wide open runs that would satiate anyone's need for giant S turns, Breckenridge is one that you should never rule out. Check out flights to Denver, here!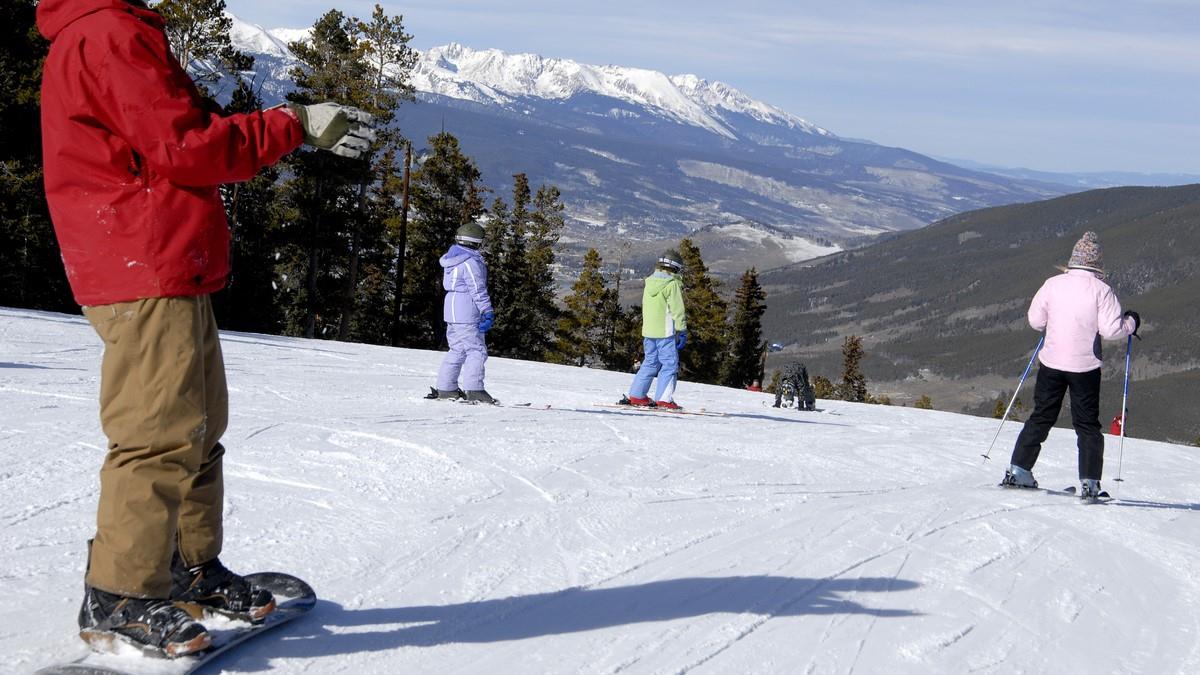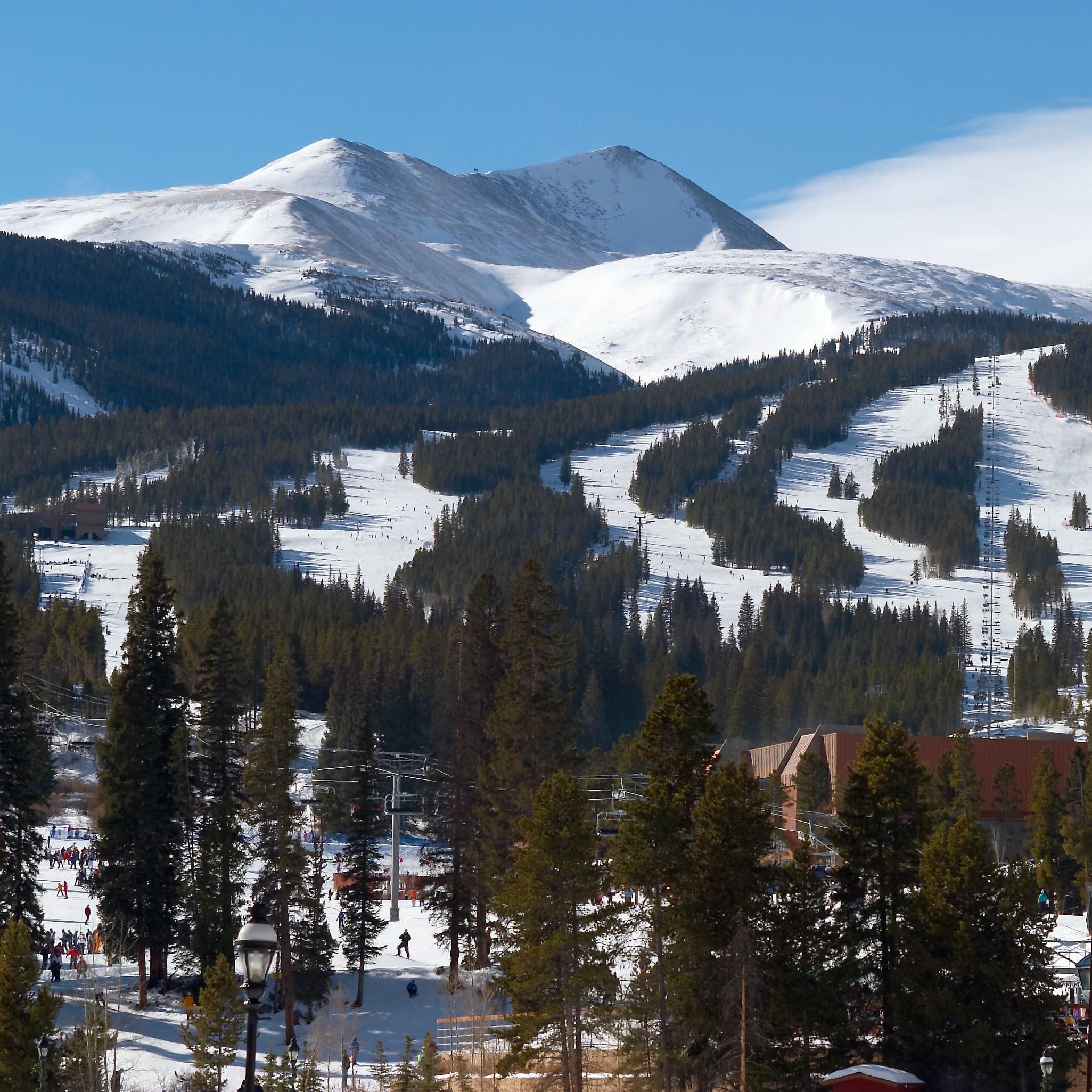 Lake Tahoe, California 
A longer drive, but one worth the time, sits a town that has a lake, mountains, skiing, and more views than you could snap photos of… what else could you ask for? Lake Tahoe is the full package and is easily recognizable by most anyone who has a sense of geography. But you're not an expert skier, Tahoe must be for experts only, right? Wrong. Tahoe is very customer friendly with separate resorts within its territory. Need beginner to intermediate skiing? Head over to Northstar or Homewood. Want something a bit challenging that you can impress your friends and Instagram followers with? Get over to Kirkwood or Squaw Valley and eat your heart out. If you're lucky and go to Squaw Valley at the right time of the year, you may just catch a glimpse of the underground, non-sanctioned ski contest known as Squawllywood. Check out flights to Sacramento, here!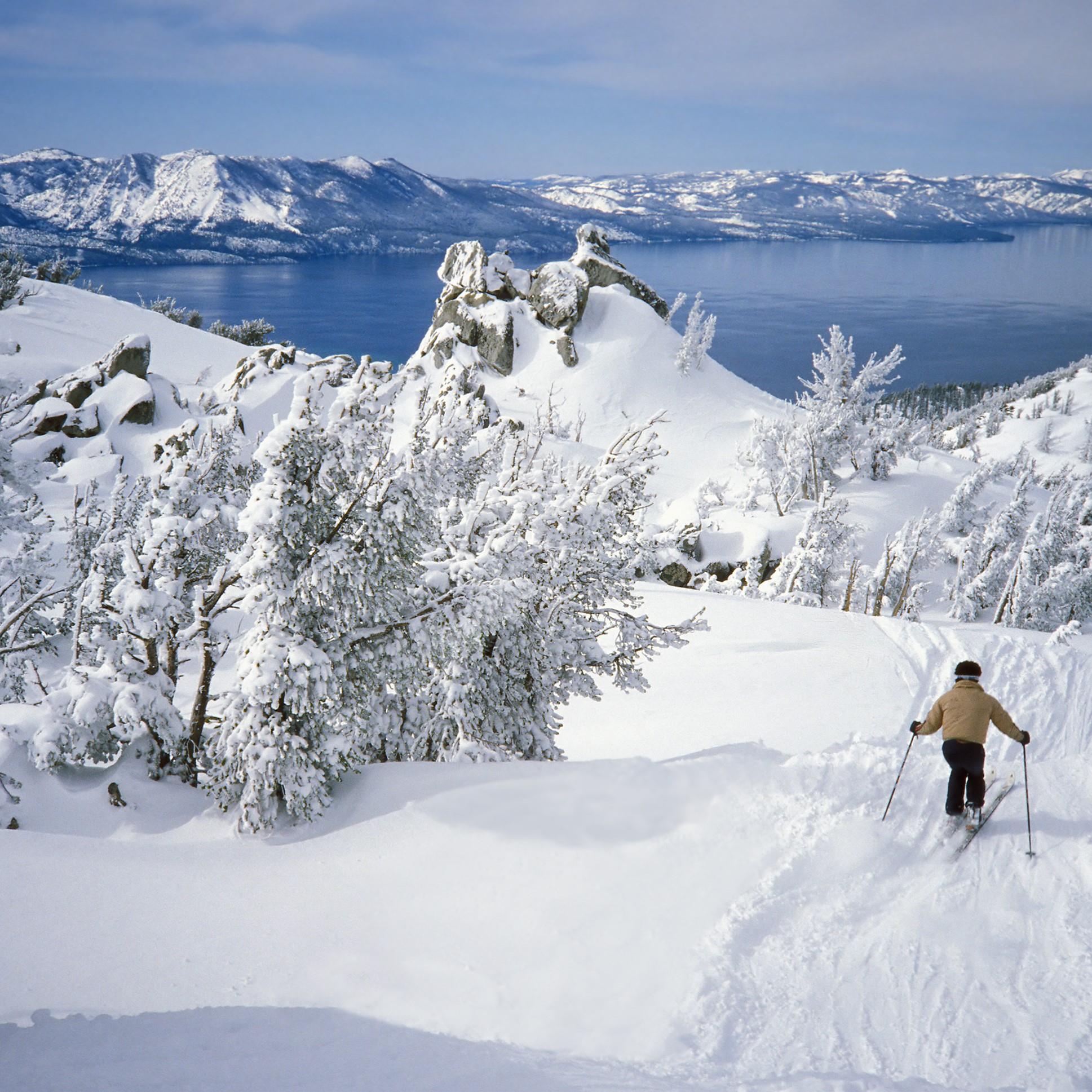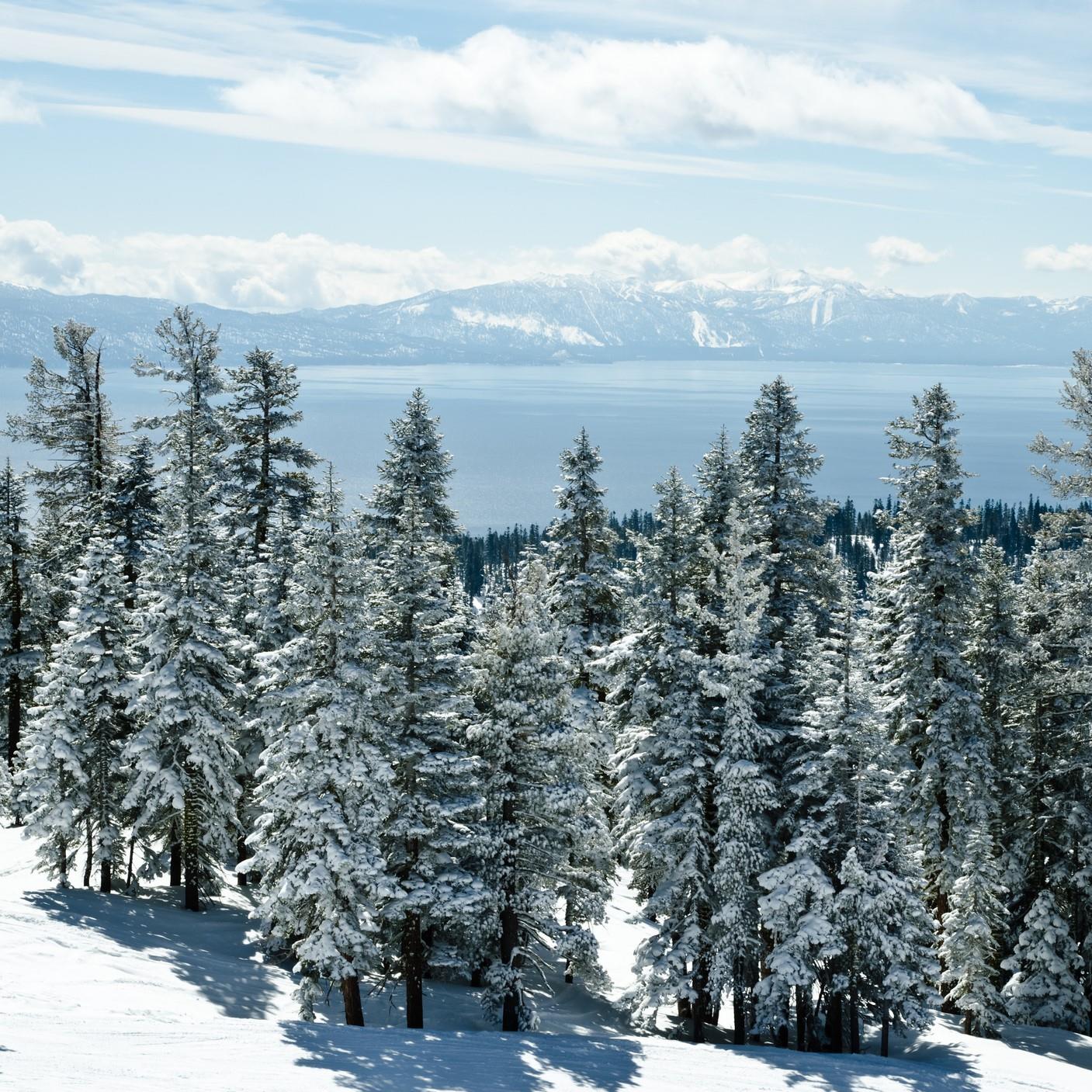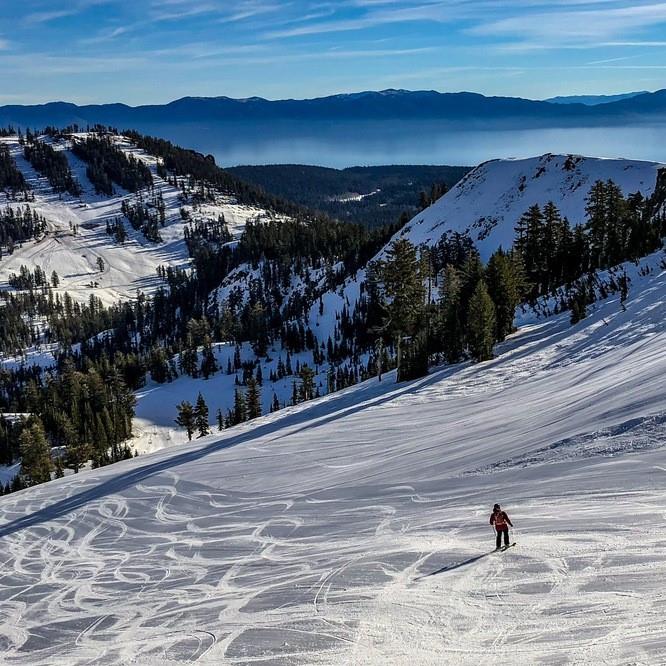 Big Sky, Montana 
About an hour south of Bozeman, Montana is a town that could not have a more fitting name. 95% of people who visit Big Sky, Montana inadvertently say, "Wow. The sky is bigger here." That's a real fact that we just made up. With more than 5,850 acres of skiing (300 more acres than Vail) and a large focus on family skiing, Big Sky is where you need to go to make sure everyone in the family is having a blast and is also one of the few places reminiscent of the Alps in terms of vastness of terrain. With so much acreage, it's not uncommon to have entire sections of the resort to yourself. It all depends on just how much you're willing to do to get to those areas. Check out all flights to Bozeman, here!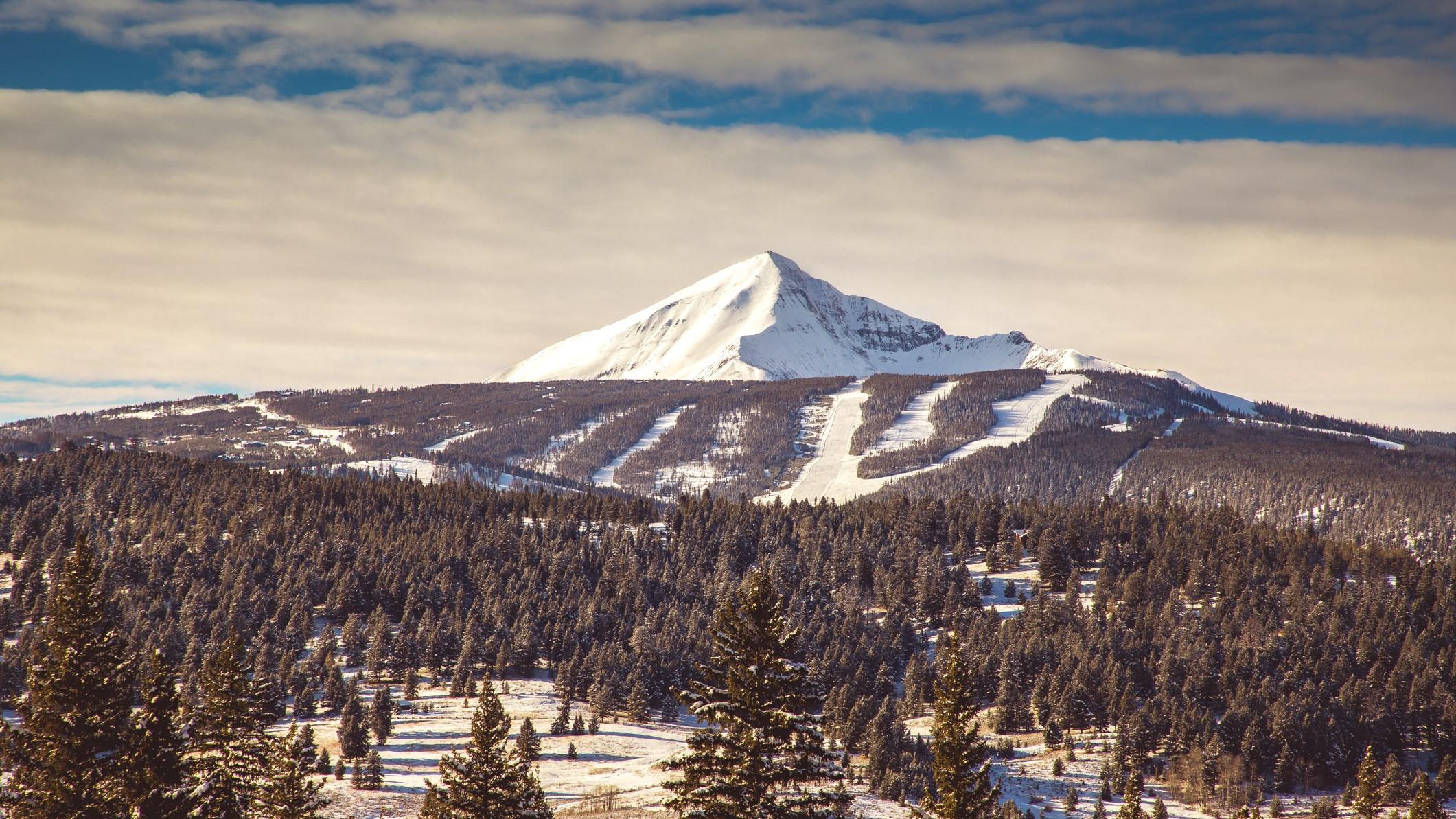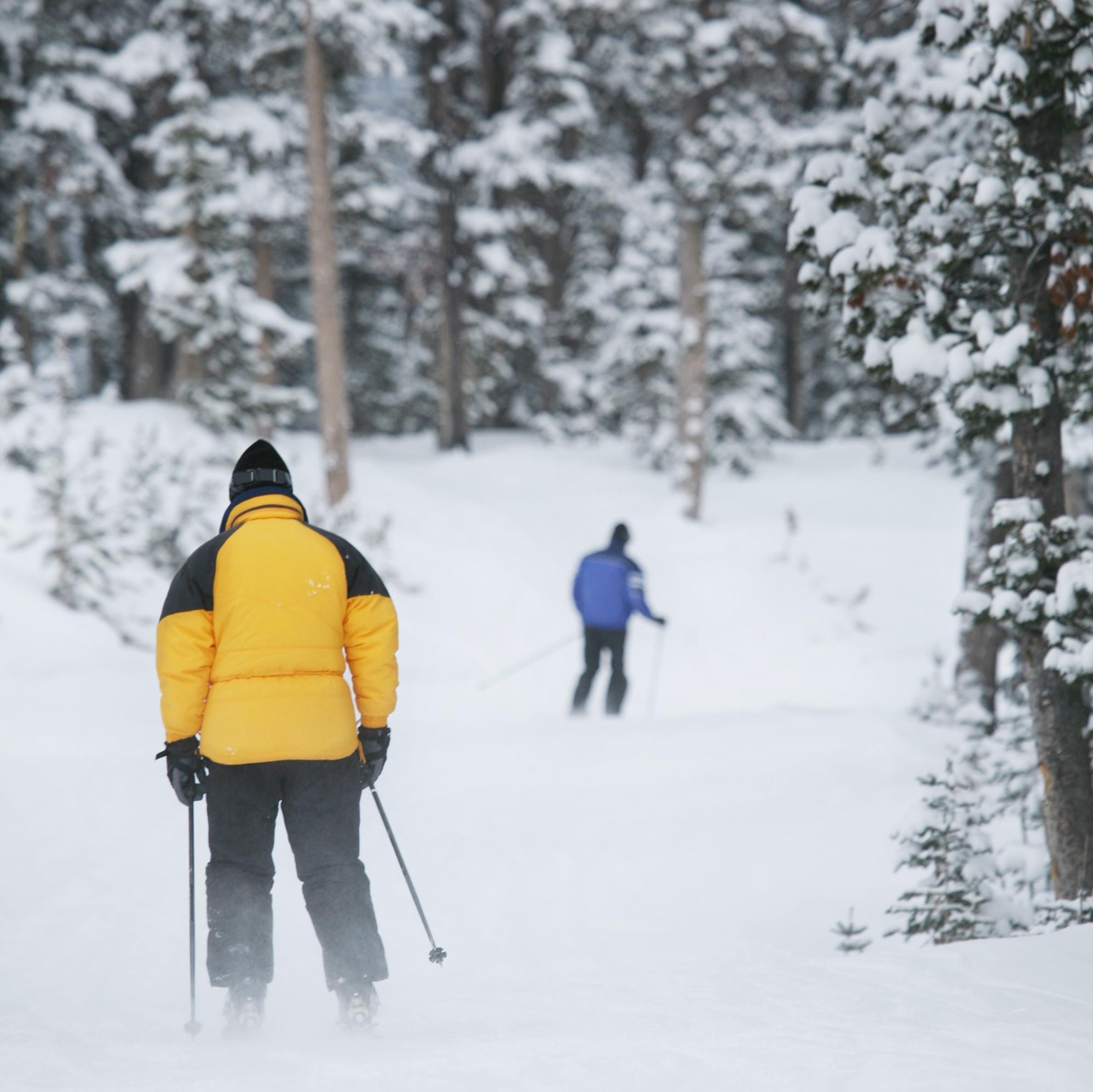 Burlington, Vermont 
Not all great skiing is out West! Just an hour outside of Burlington, Vermont sits the #1 rated ski resort on the East Coast – Smuggler's Notch. Smuggler's Notch is set in such beautiful terrain that you may forget that you are in Vermont. With towering mountains from the Green Mountain range, this little town has all of the vibe you'd expect from a Western mountain town with less of the crowd that those big names bring in. With almost 70% of the terrain rated at Beginner or Intermediate, it's no wonder that Smuggler's Notch is rated one of the best family resorts in the nation. Oh, and did I mention that Smuggler's Notch received Ski Magazine's Best of the East award in 2019? This resort is not one to be missed. Book an affordable flight to Burlington, here.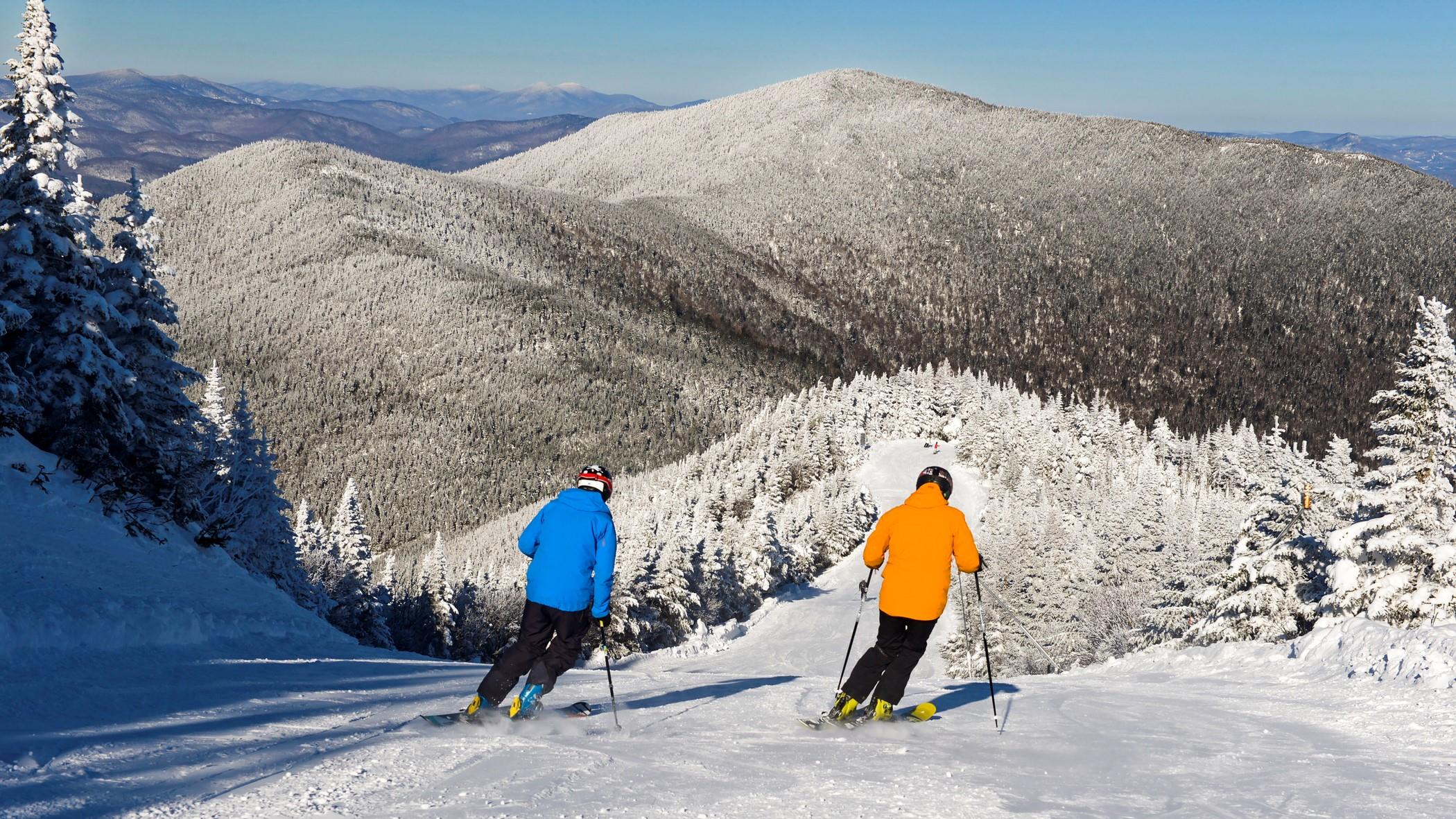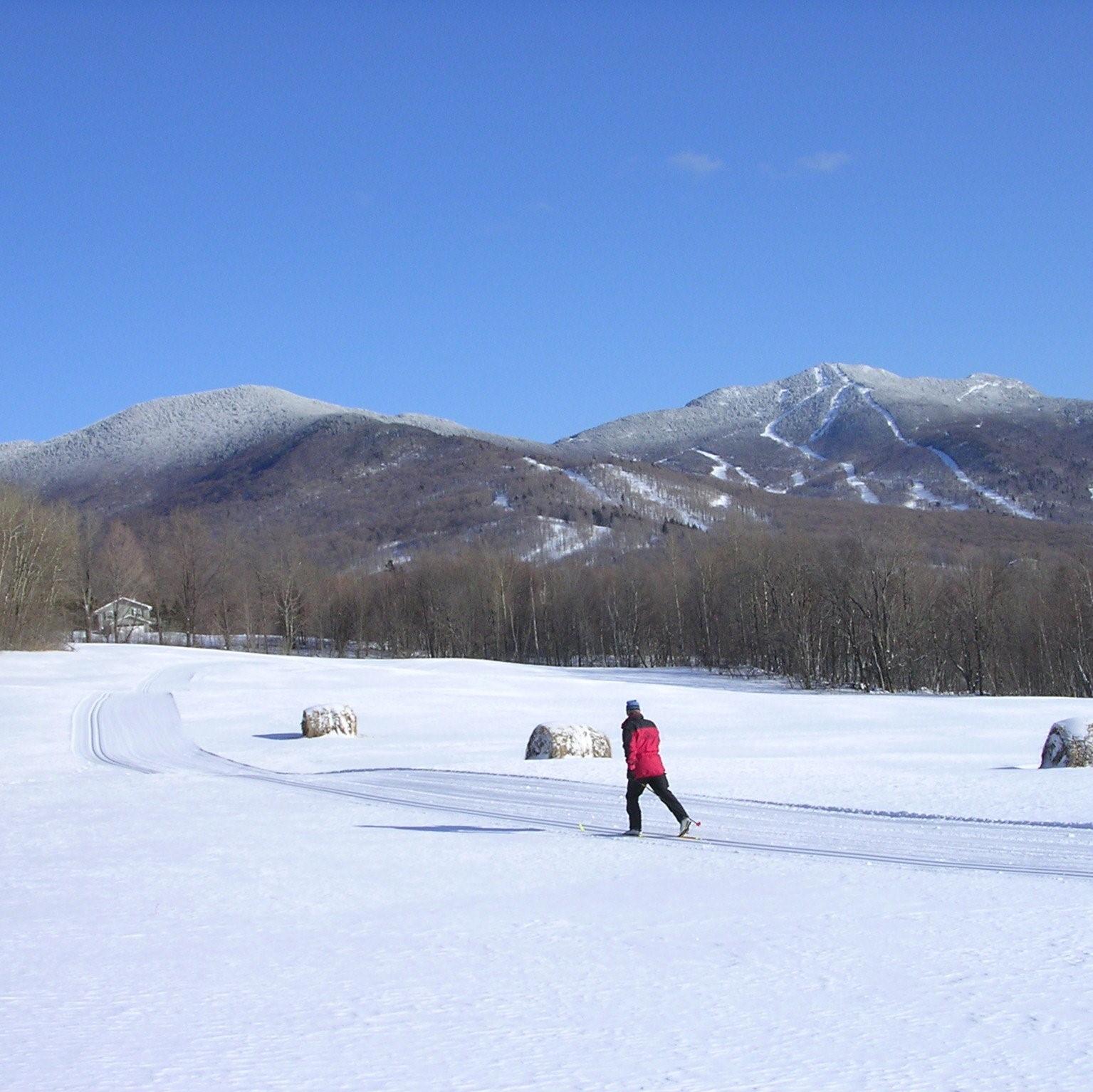 There are so many incredible places to explore, and we're excited to see where Frontier can take you. Make sure to tag #herewithfrontier on your posts so we can see the ways Frontier helps connect you to the people and experiences that matter most.  
Editor's Note: Those who choose to travel are strongly encouraged to check local government restrictions, rules, and safety measures related to COVID-19 and take personal comfort levels and health conditions into consideration before departure. Frontier is committed to your health and safety. Read about the steps we're taking to support your well-being and comfort, here.