Barry Biffle, our President and CEO, recently set out to personally take you on a guided tour of Frontier destinations like Orlando, Las Vegas and the Colorado Rockies to provide travel intel for those of you beginning to plan a much-needed vacation.    
Barry was intent on inspiring travel dreams and plans, and along the way felt inspired himself to ask Frontier employees to also share their own travel experiences with you. The outcome? Volunteers from Team Frontier more than happily stepped up to the task, traveled the U.S. over the last couple weeks and created virtual tours with valuable tips, suggested sights and activities to share with you. 
First up, 'Let's Fly with Kasey' – Marketing Team Member at Frontier. Join her, as she ventures the Colorado Front Range cities of Colorado Springs and Denver, as well as the surrounding areas. Here are Kasey's top recommendations:  
COLORADO SPRINGS 
Rise early and drive to the summit of Pikes Peak, a 14,115 ft mountain for 360 degree views of the Colorado Rockies and Colorado Springs. Note, there is construction in the works – so depending on the number of visitors, you may need to catch a shuttle at mile marker 15 to continue the drive to the top. Tip: Get a freshly made doughnut at the Summit House.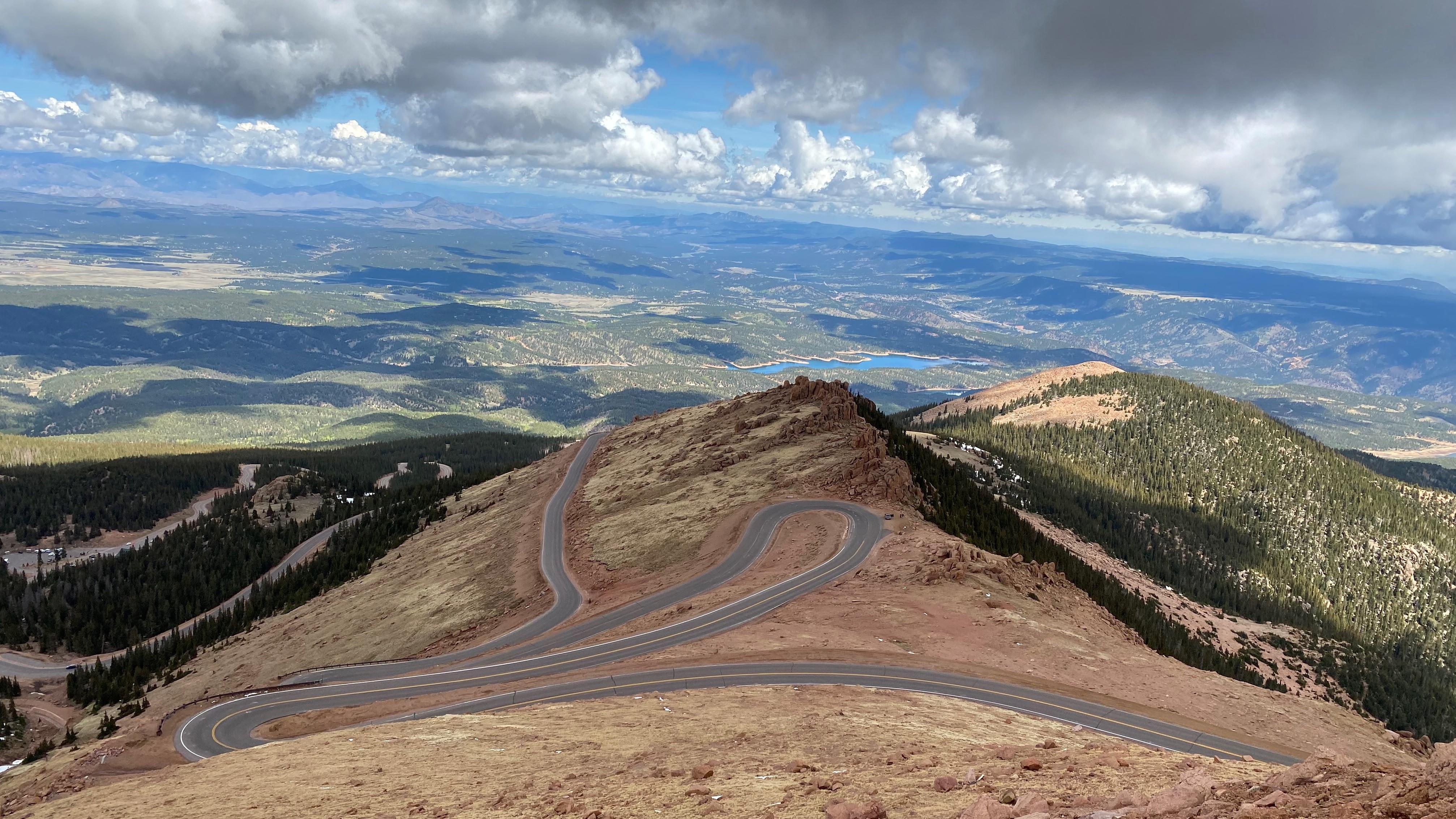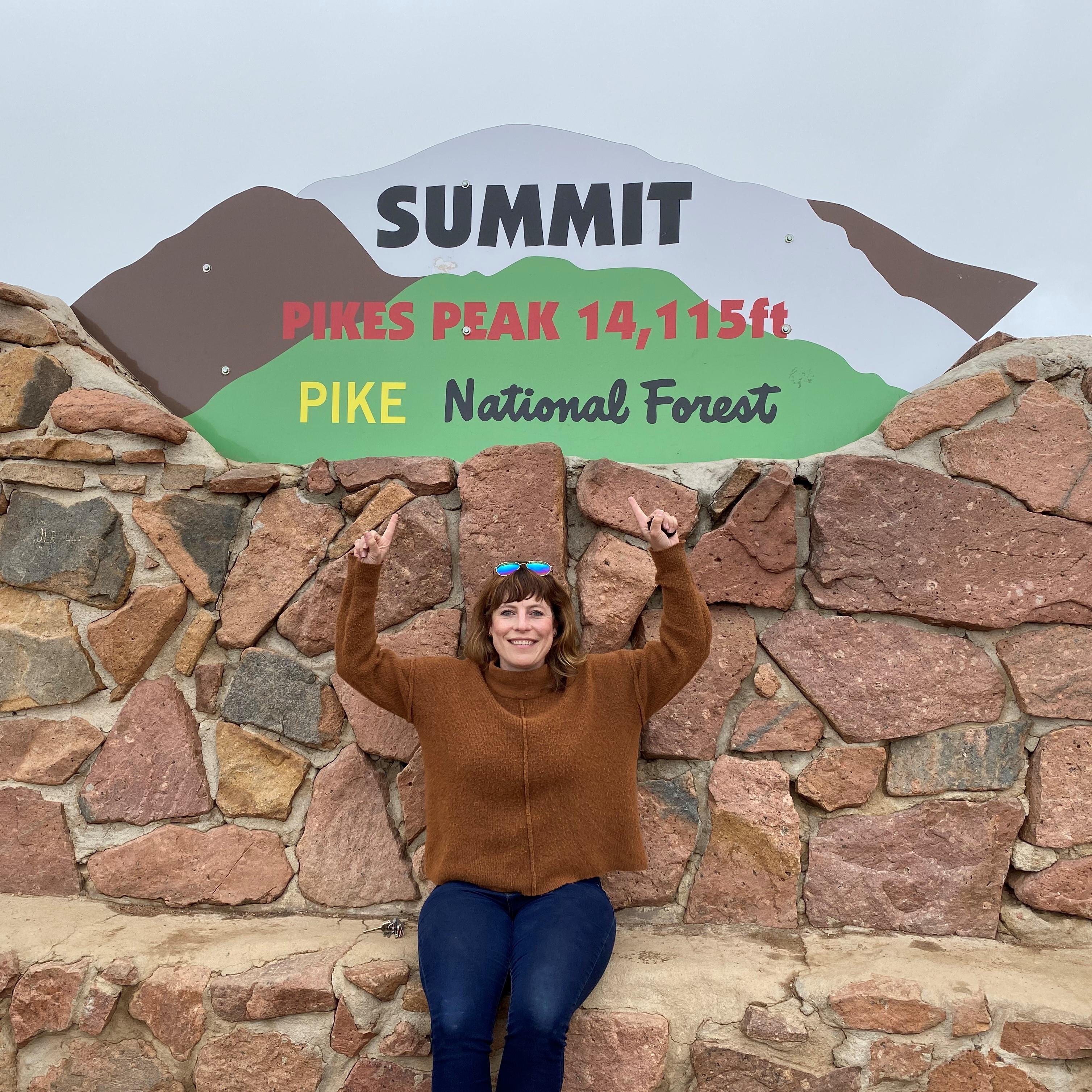 Head to the Colorado Wolf & Wildlife Center for an education on the importance of wolves, coyotes, and foxes to our eco-system.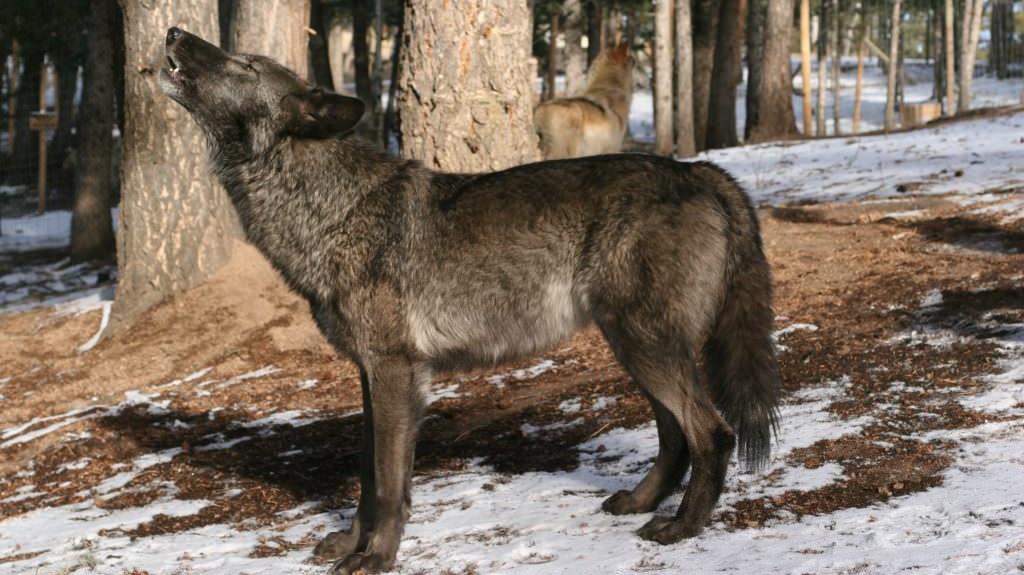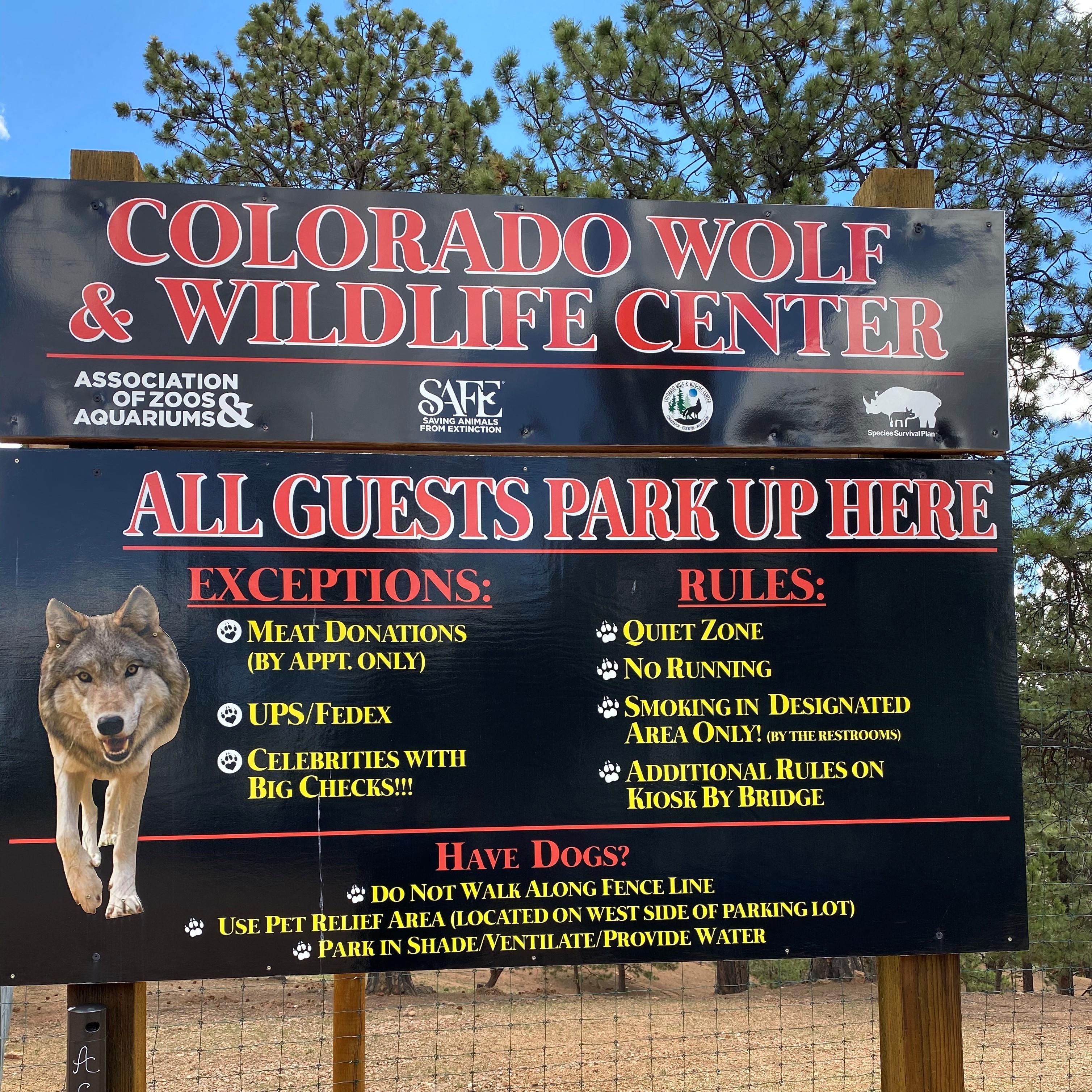 Not far from the wolf sanctuary, hit one of the many trails in Florissant Fossil Beds National Monument for a hike, or in Kasey's experience a mountain bike ride.  As a Colorado resident for the last 15 years and lover of Mother Nature, Kasey encourages visitors to read up on trail etiquette.   
If you're a rock climbing enthusiast, or an easy to moderate hiker, a local's favorite spot to spend the day is the Garden of the Gods, a registered National Natural Landmark.  'Imagine dramatic views, 300' towering sandstone rock formations against a backdrop of snow-capped Pikes Peak and brilliant blue skies.'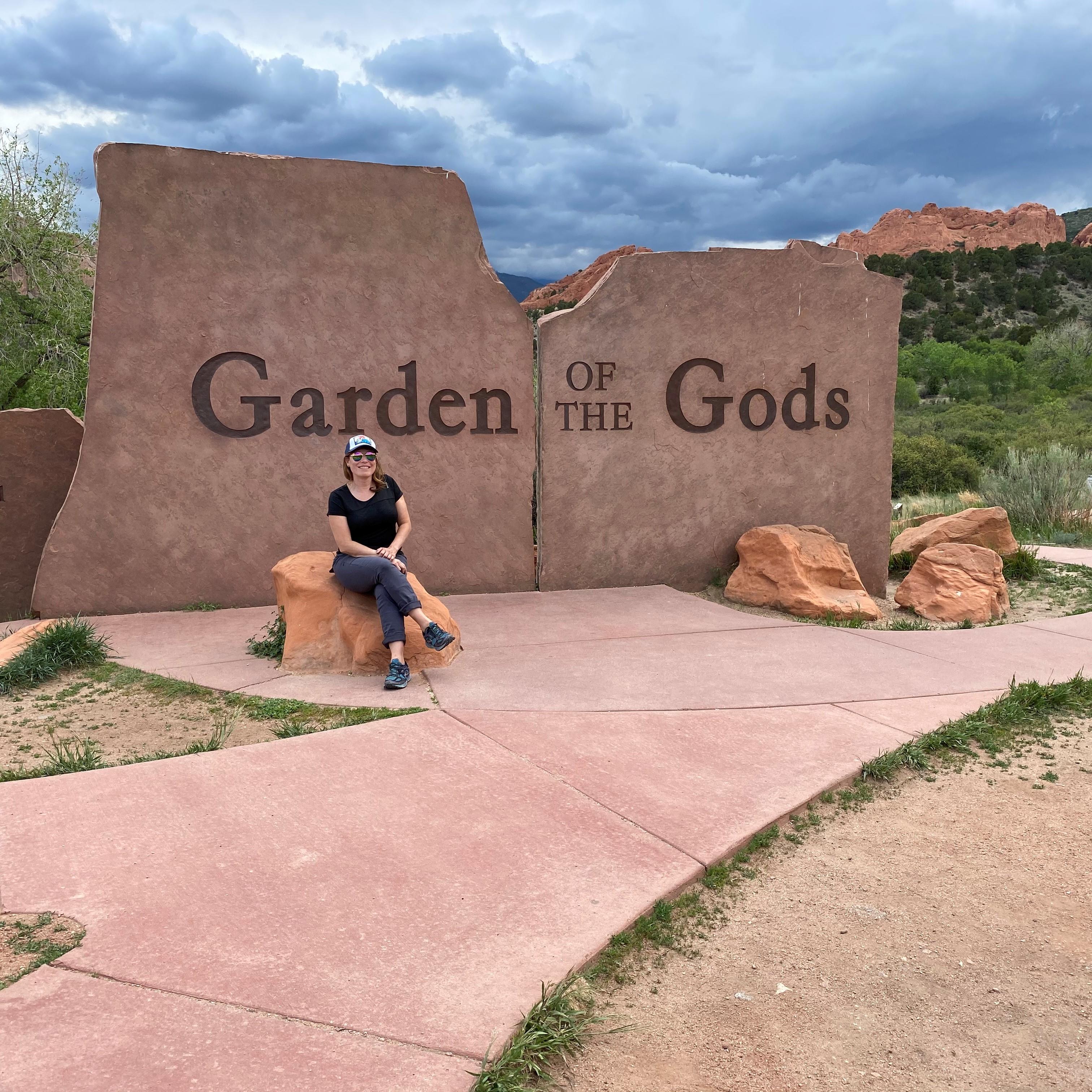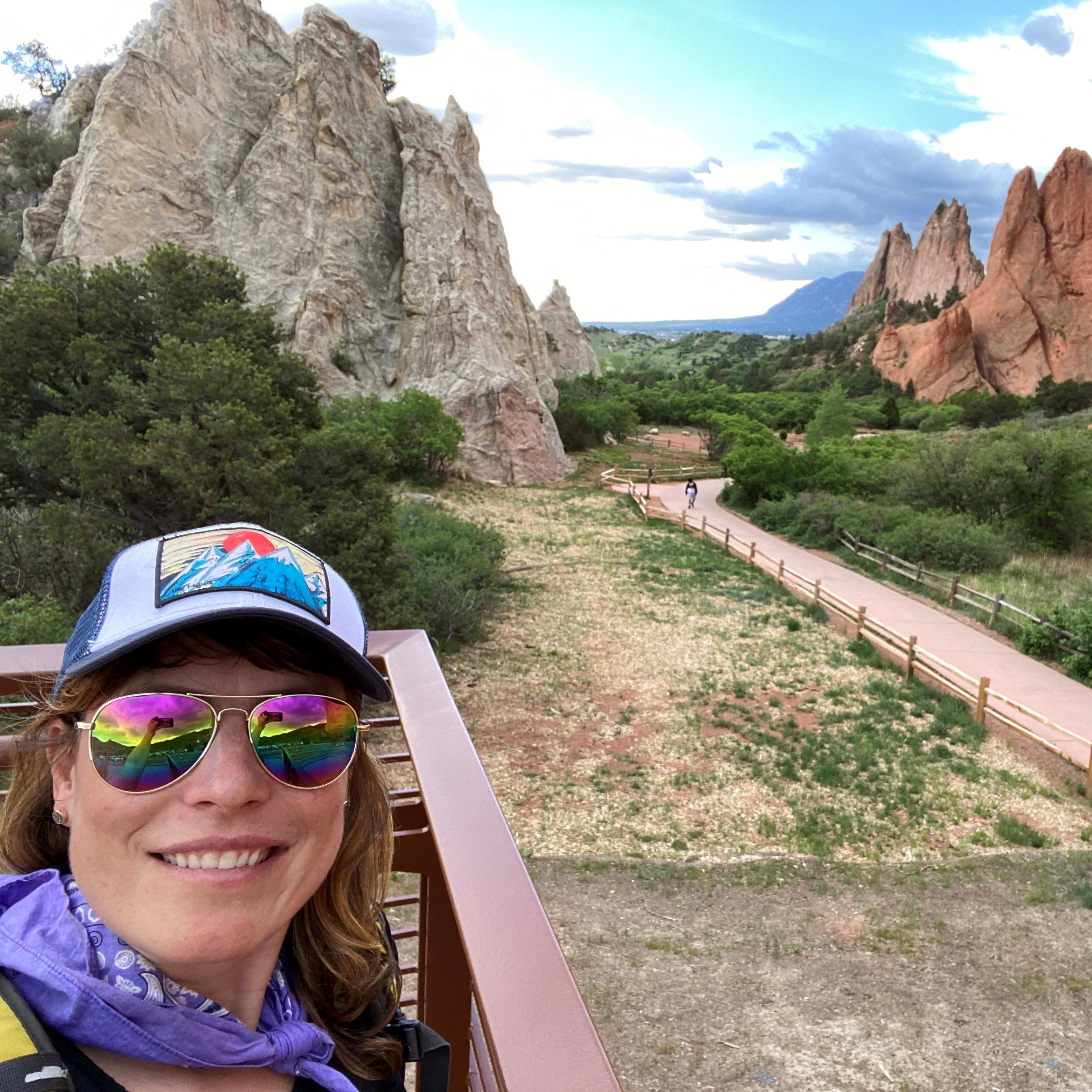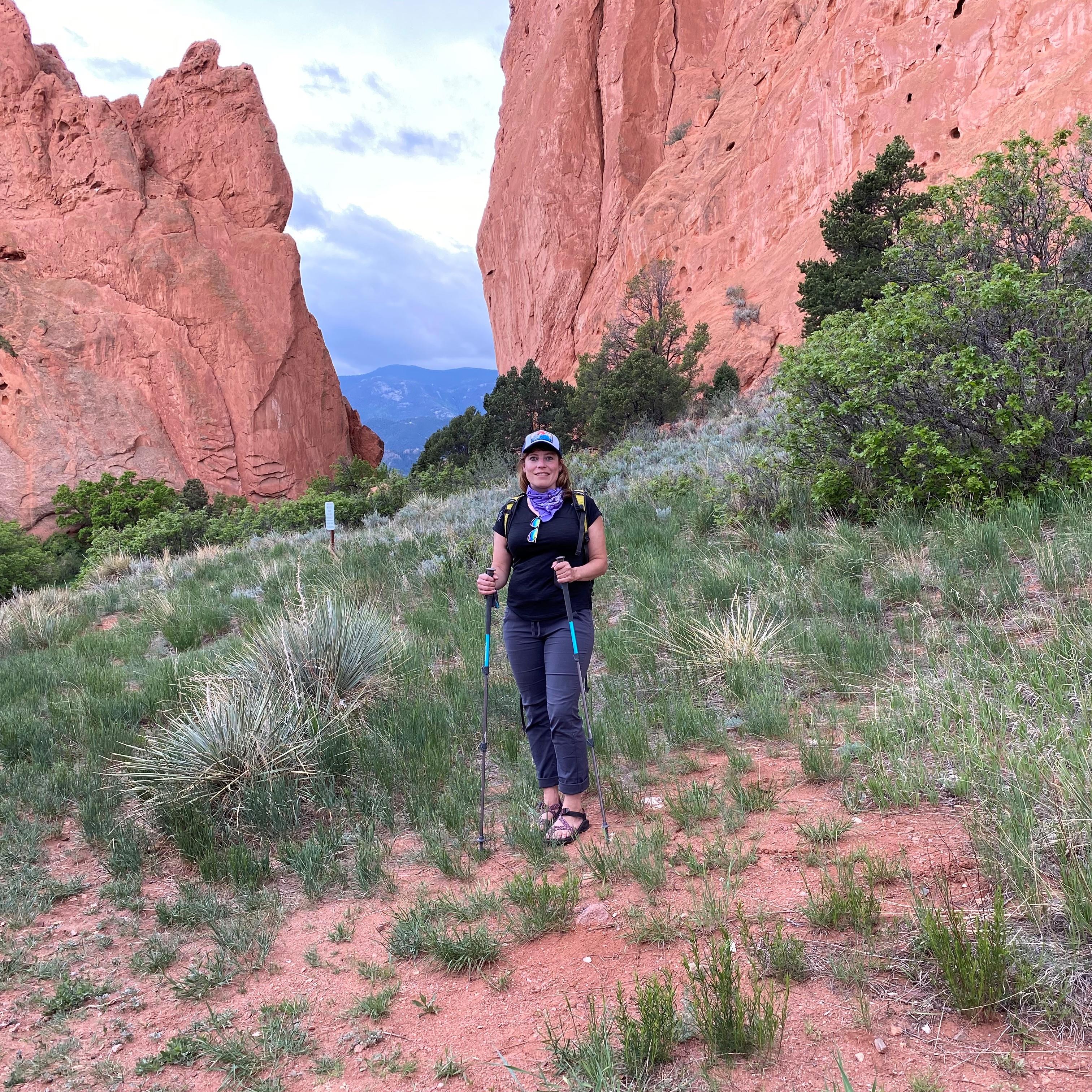 Kasey visiting and hiking at Garden of the Gods
Grab a bit to eat in downtown Manitou Springs, a quintessential Colorado town set at the base of Pikes Peak. Enjoy one of several great restaurants or partake in a bit of shopping. At the end of main street Manitou Springs, Kasey recommend stopping by Adventures Out West where she tried ziplining for the first time (thumbs up!).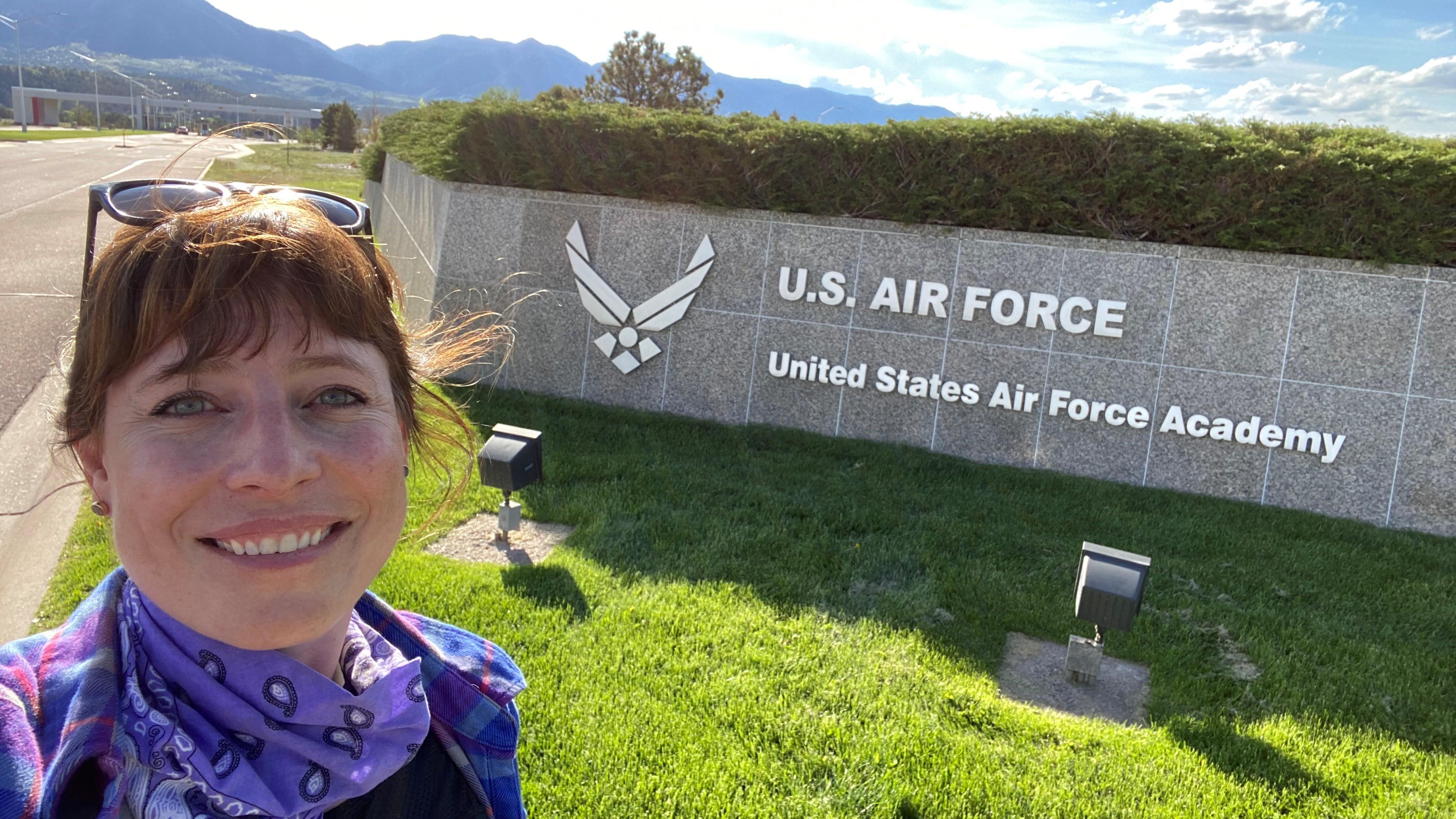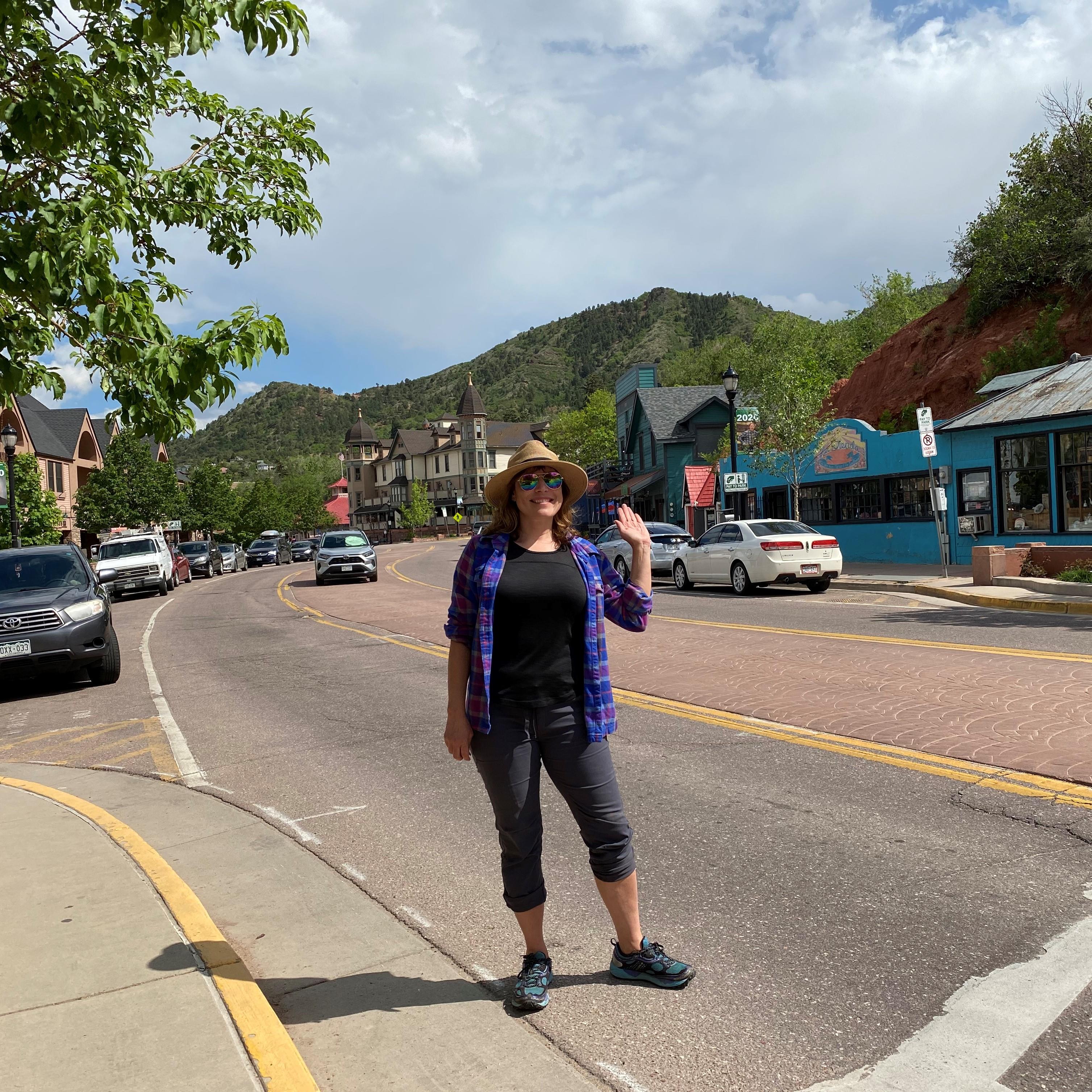 Left to Right: Air Force Academy, and Downtown Manitou Springs
Visit the United States Air Force Academy and walk the Nature Trail to the Cadet Chapel. 'A one-third-mile paved nature trail east of the facility allows visitors to walk to the Cadet Chapel — an iconic part of the Academy campus. Note that the paved nature trail is a very strenuous walk with a variety of hills. The walk back from the Chapel to the Visitor Center is mostly uphill.' 
DENVER 
Hungry or thirsty for locally made food and beverage? Denver food halls are open for to-go orders, including Denver Central Market, Avanti Food & Beverage, Edgewater Public Market. For history buffs with a hankering for a great burger, stop by My Brother's Bar which has been serving locals (including Jack Kerouac) since the late 1800's!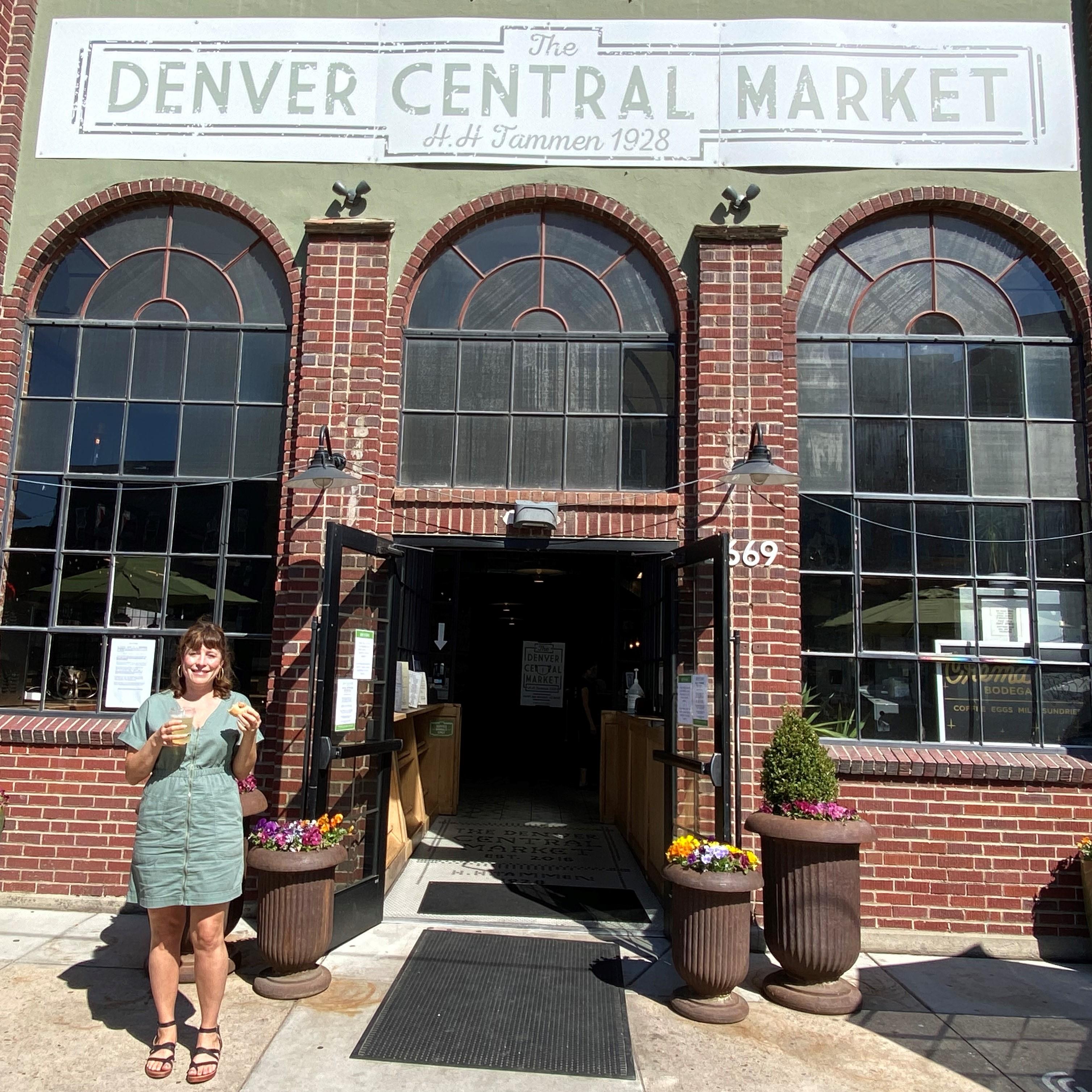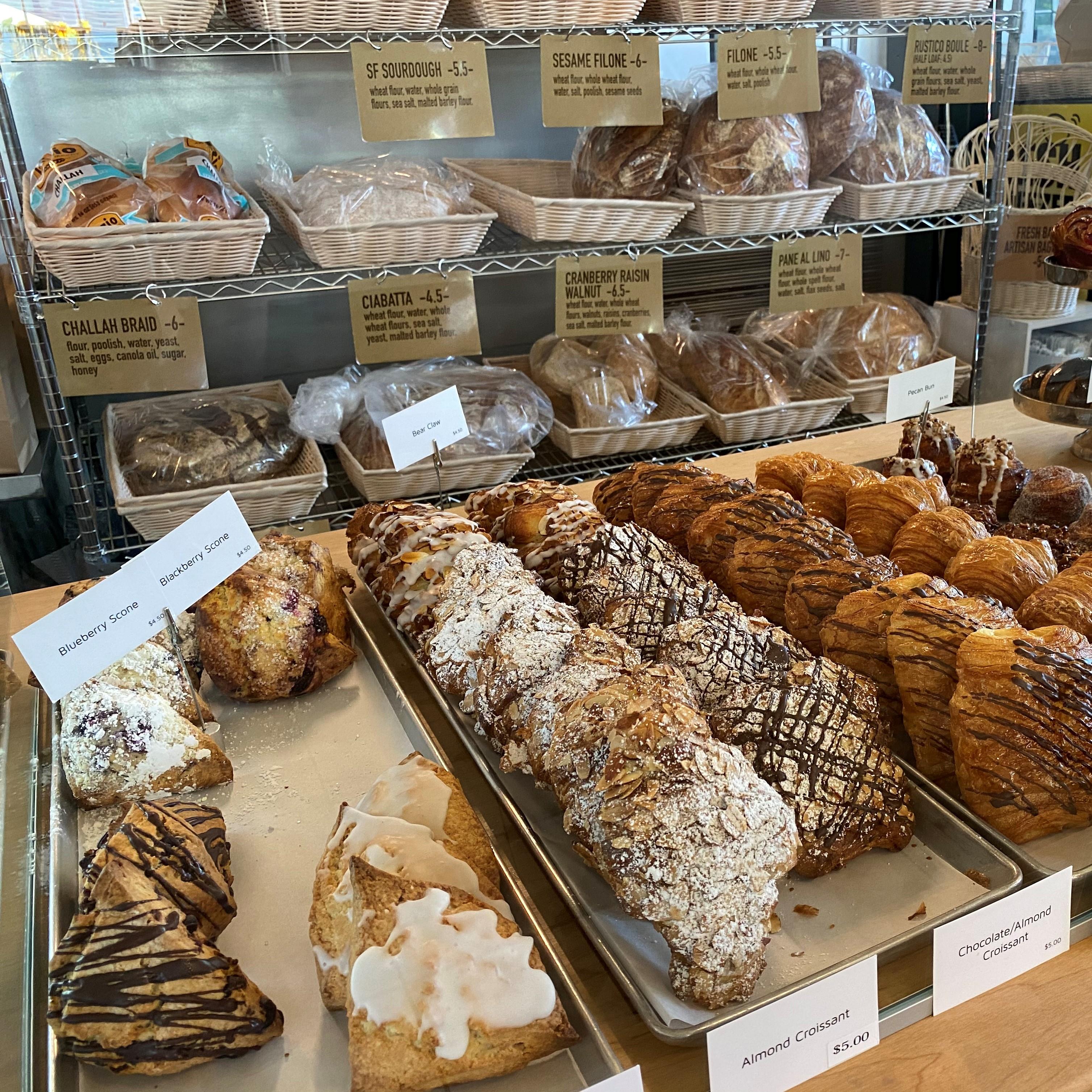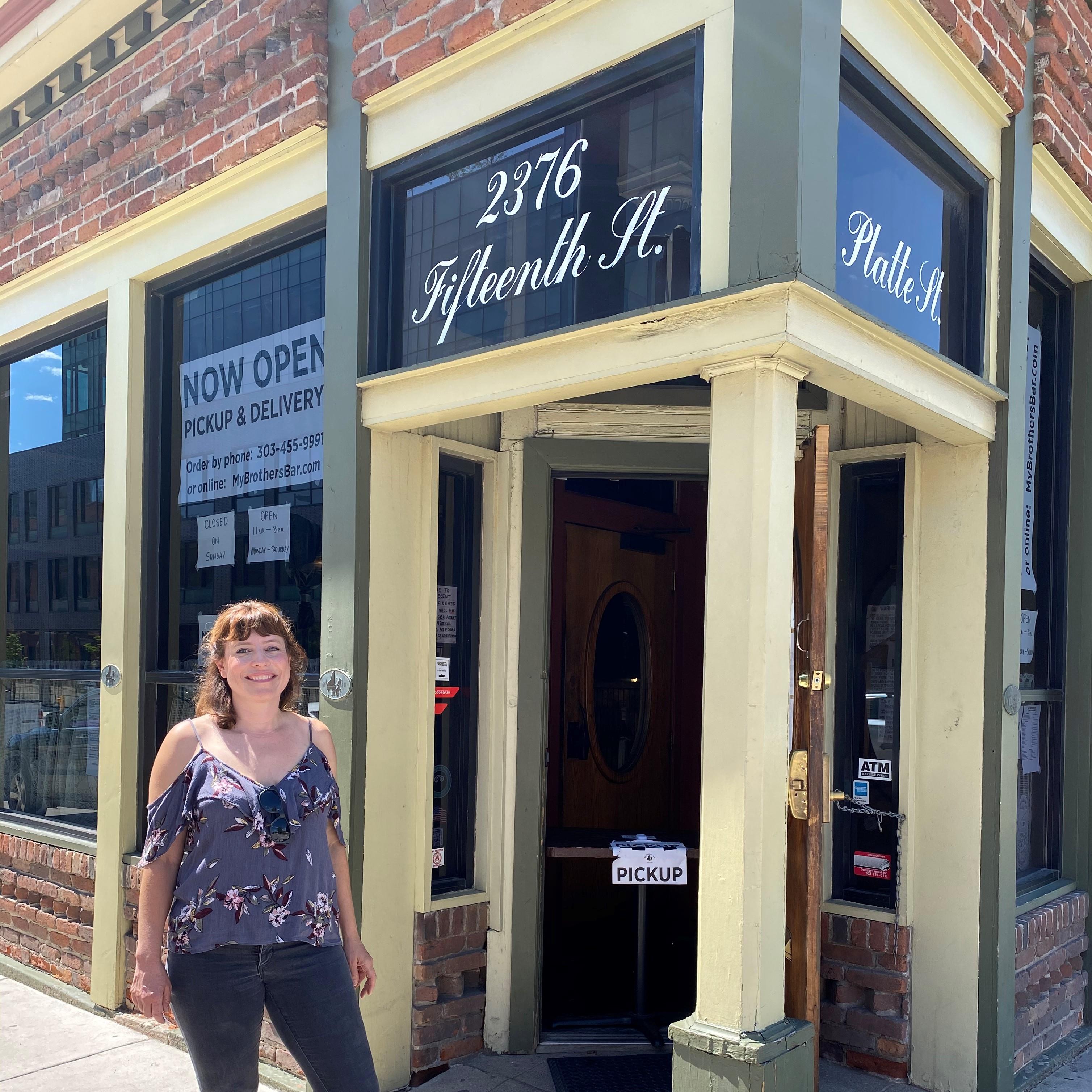 Left to Right: Denver Central Market, Local Pastries found at Denver Central Market, the historic My Brother's Bar
Peruse Denver street art by world-renowned artists throughout the RiNo Art District and Art District on Santa Fe.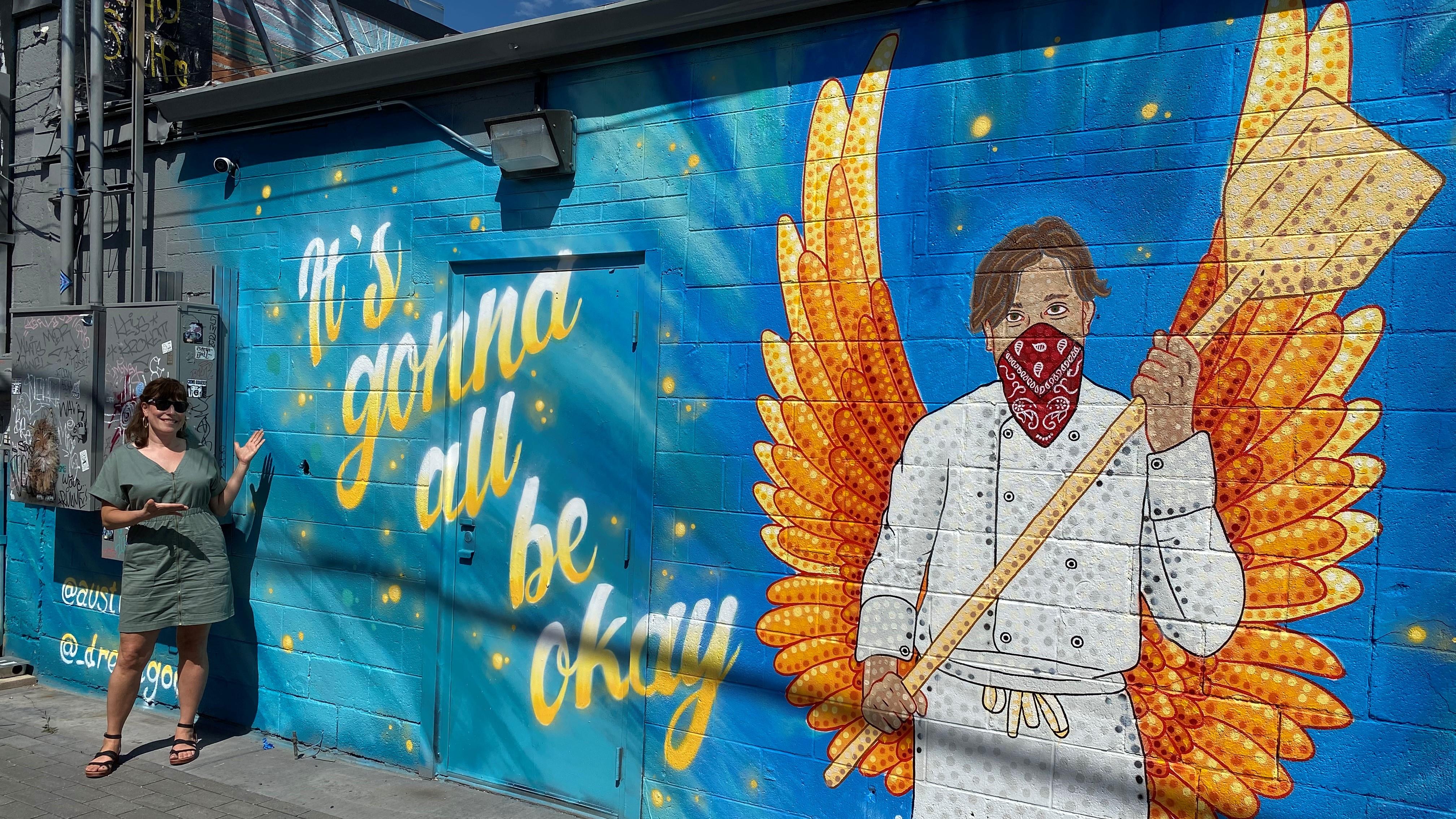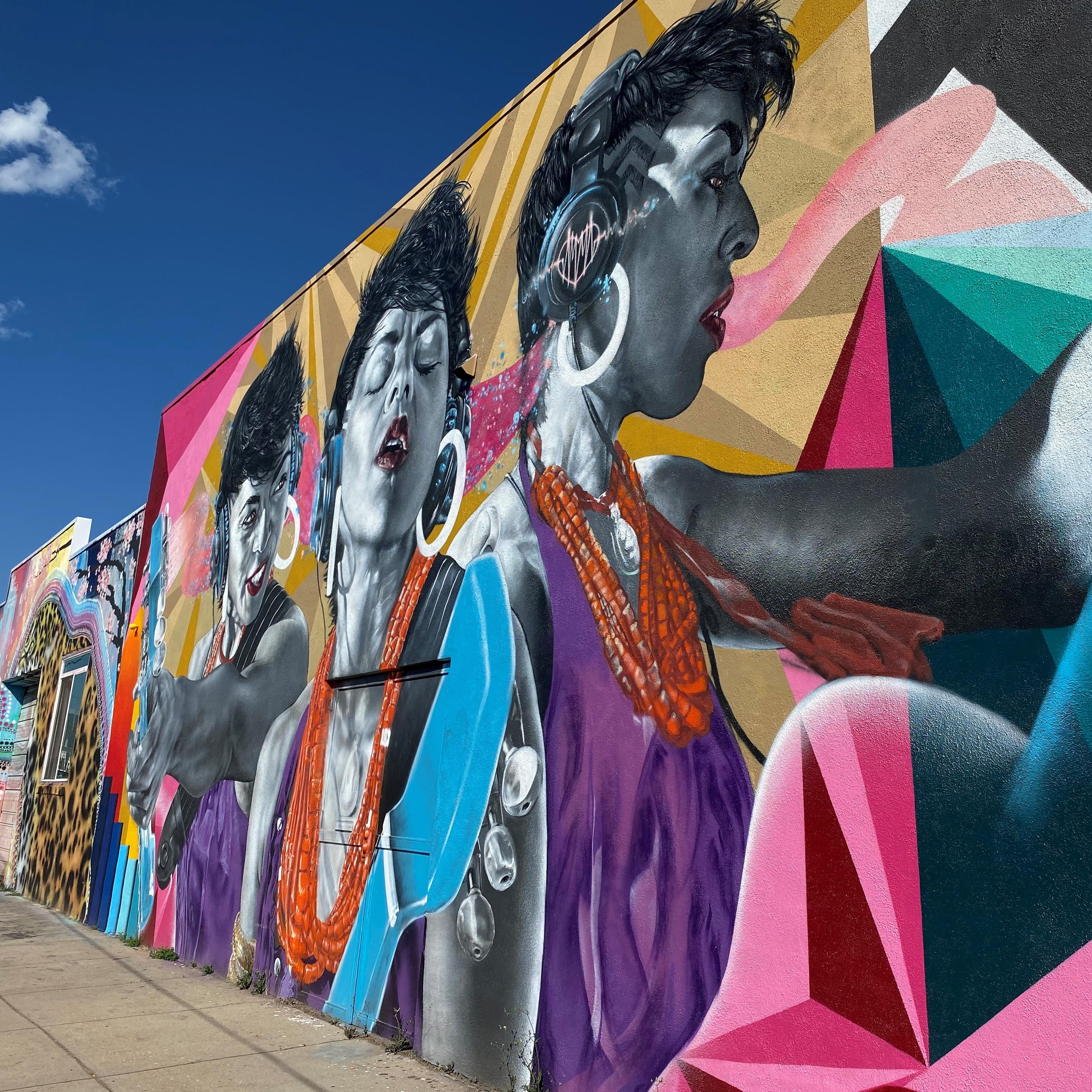 Street Art in the River North Art District
Rent a scooter or bicycle and take a self-guided tour of downtown Denver. Recommended stops along the way include: Union Station, the iconic Blue Bear, Molly Brown House (yes, from the Titanic), City Park for a paddle boat ride and picnic or any one of our popular breweries or distilleries.  
There are thousands of acres of open space and parks throughout Denver. This includes over 85 miles of paved bike path trails for those looking to break a sweat. Map out your ride here: Interactive Bike Map.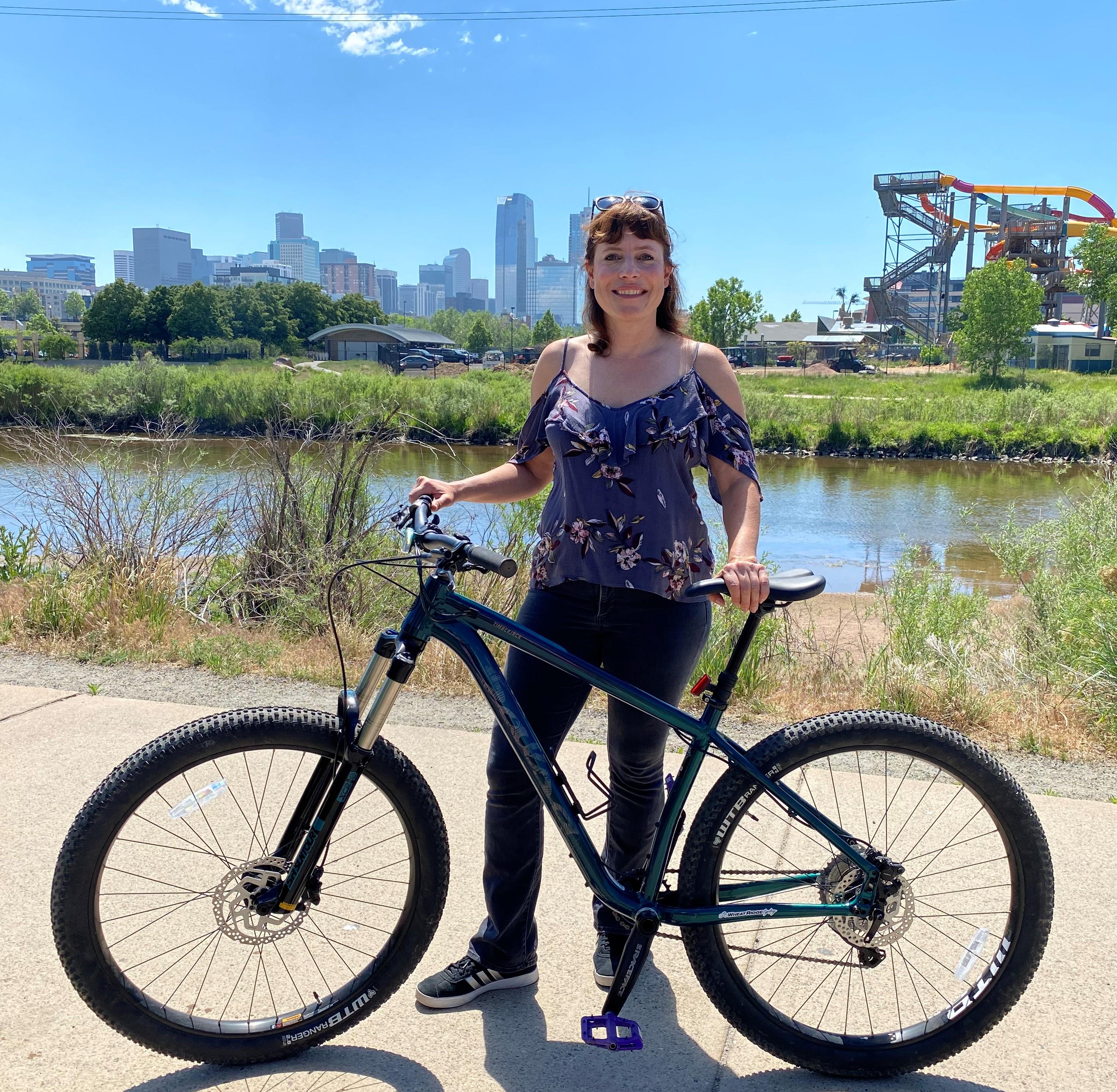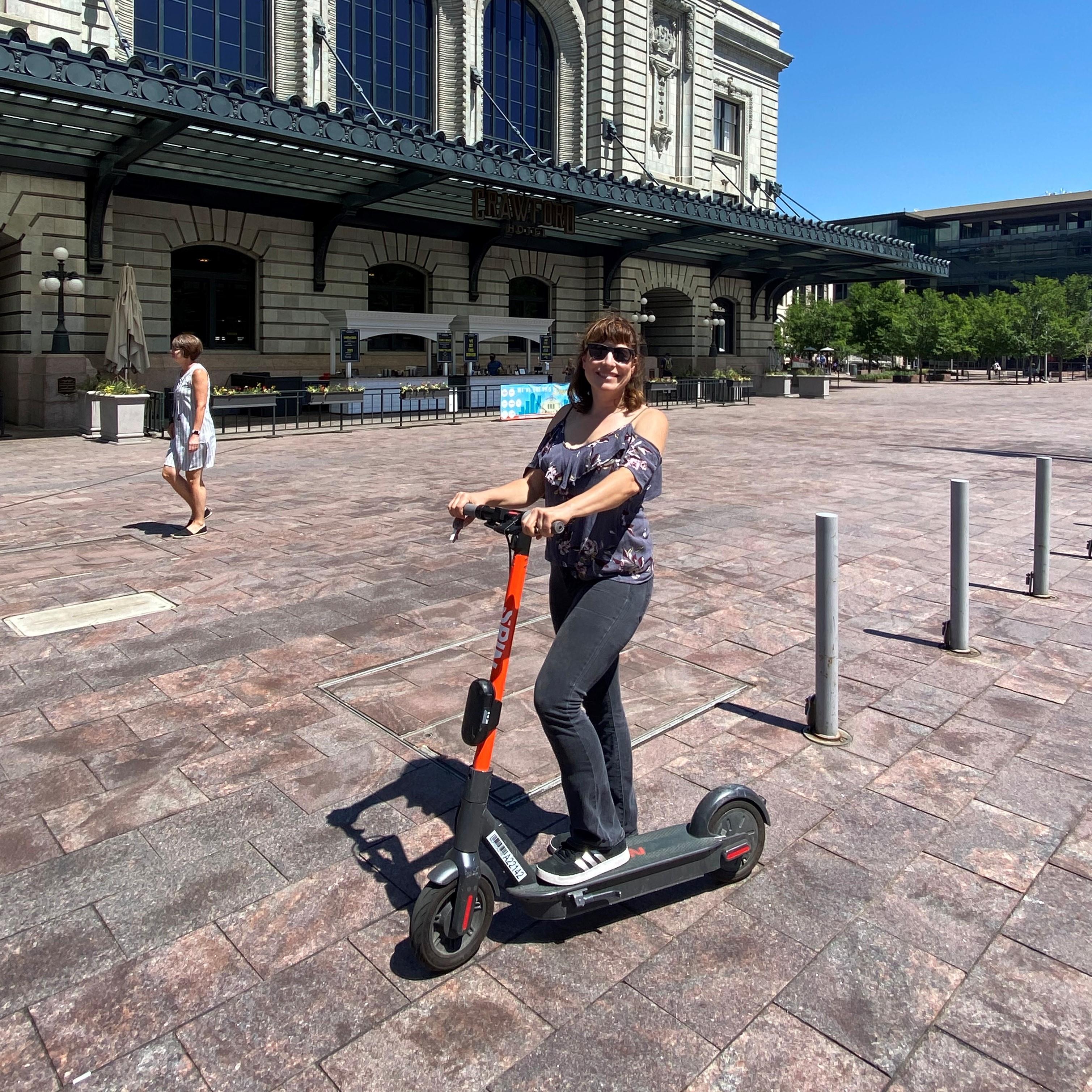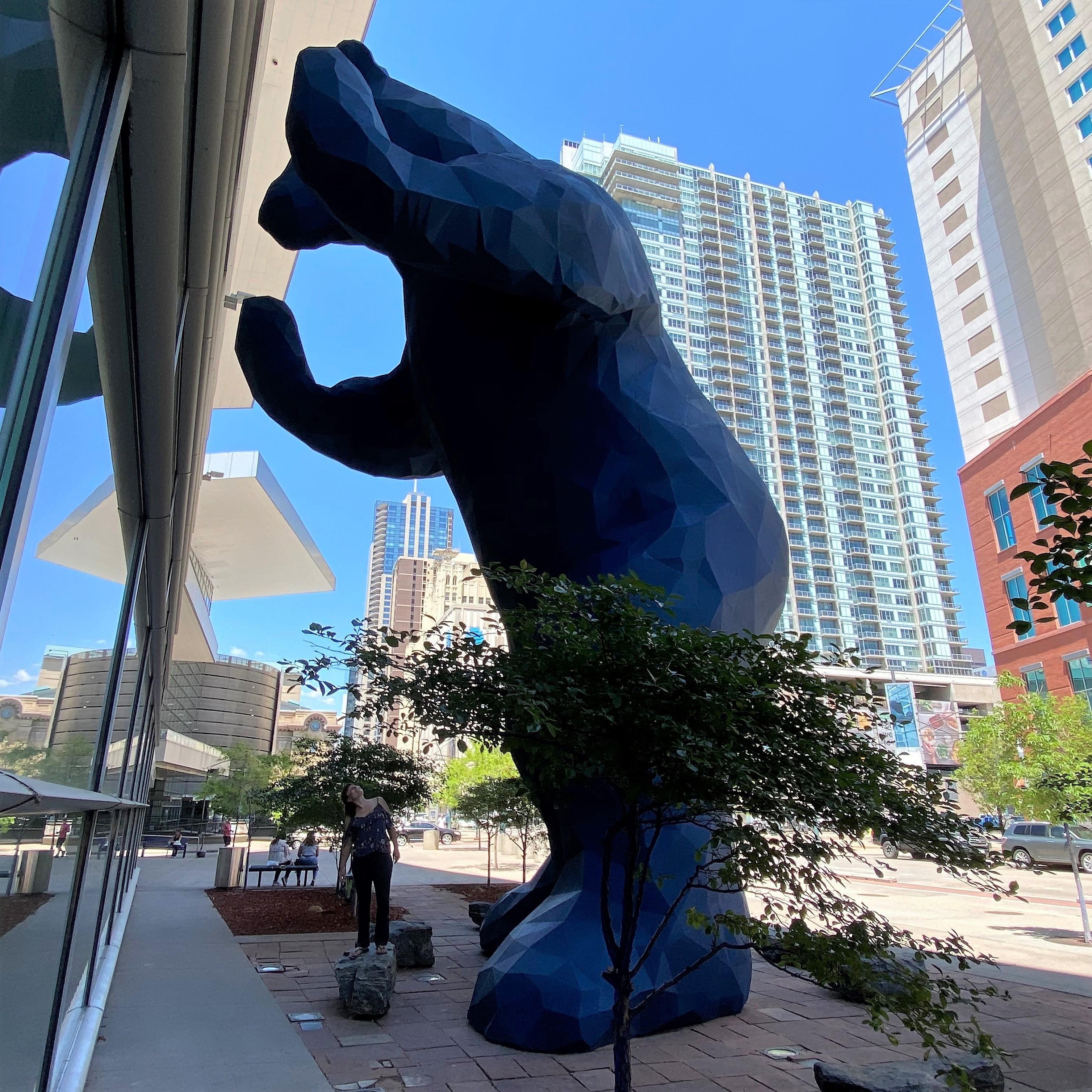 Bike or Scooter through Downtown and check out the Blue Bear outside the Denver Convention Center
Other popular outdoor playgrounds for both adults and younger folks include the Denver Skate Park. Or, smack dab in the middle of the city you can 'watch kayakers brave the rapids on custom-designed chutes, sunbathe on the sandy banks and enjoy panoramic views of downtown Denver' at Confluence Park.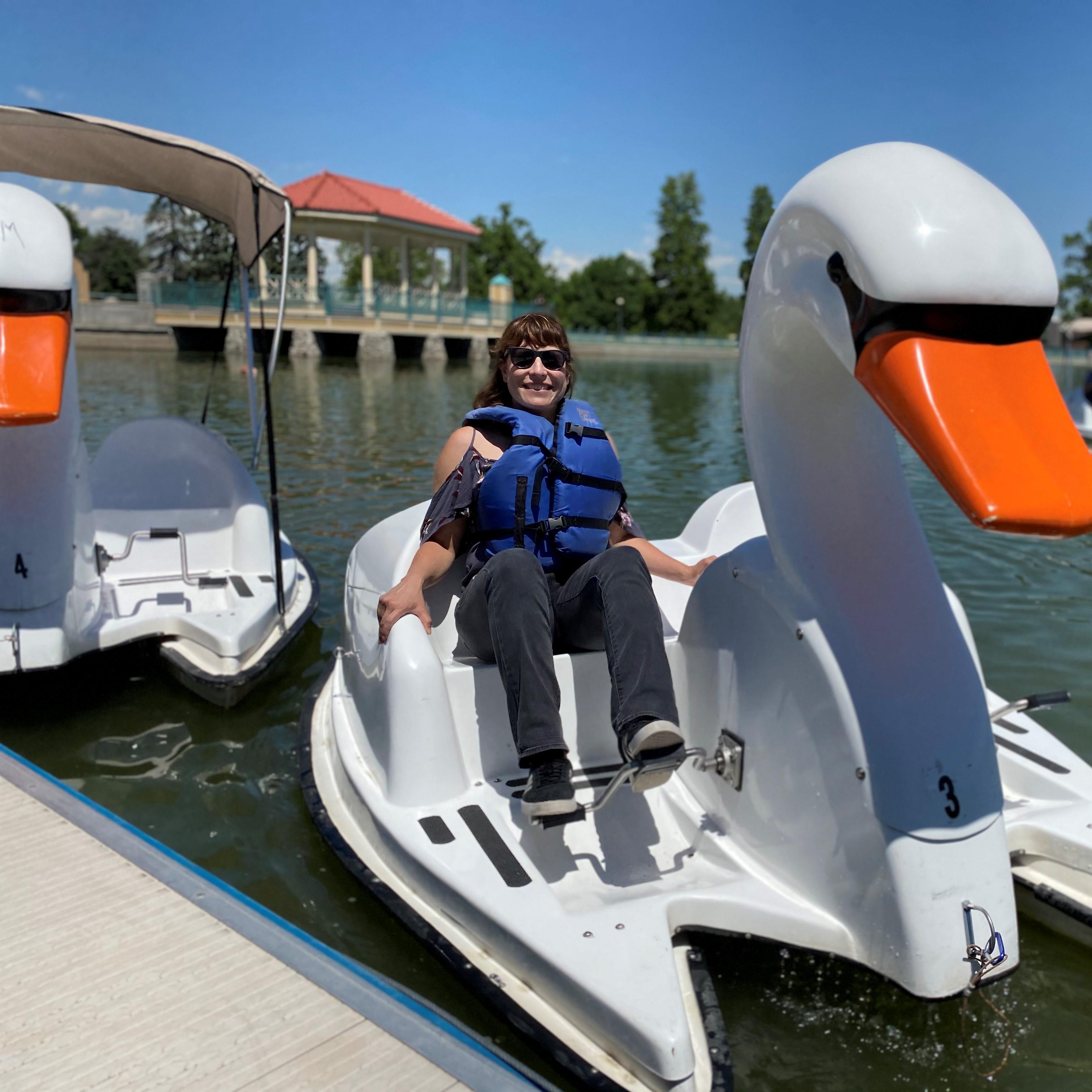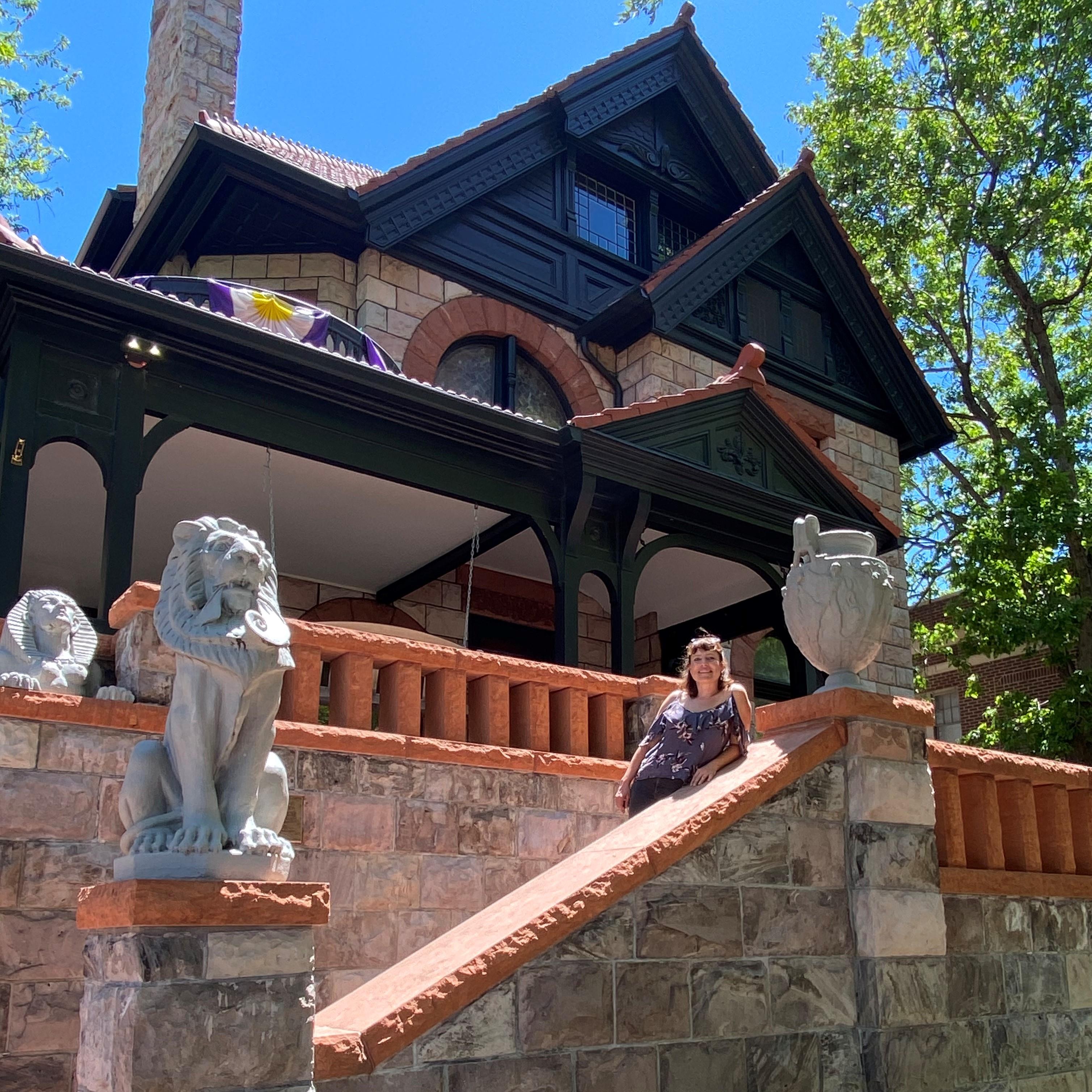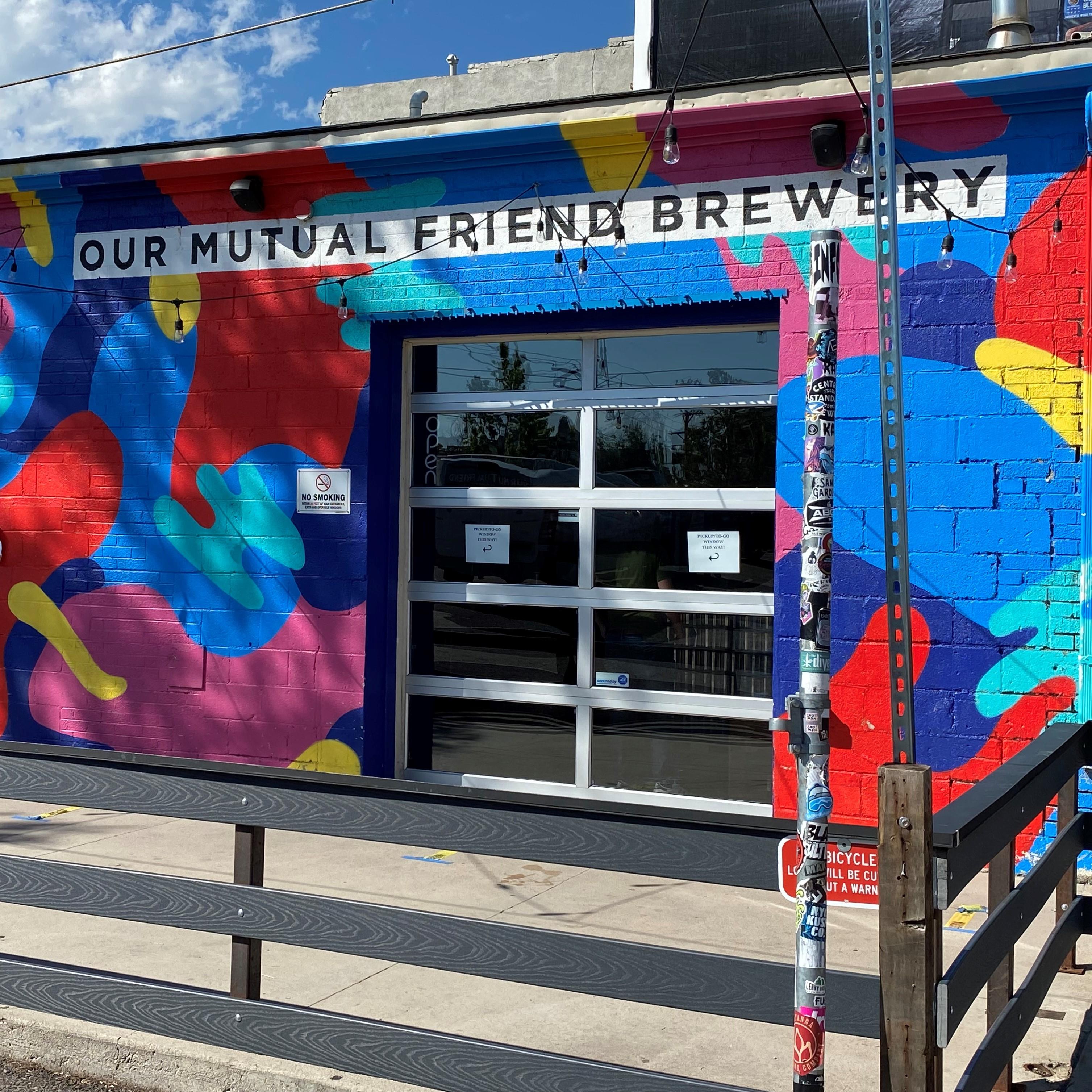 Left to Right: Boat ride at City Park, the Molly Brown House, and a local Brewery
A car ride away, the Rocky Mountain Arsenal, a national wildlife refuge, is home to hundreds of acres of wildlands and wildlife including buffalo, dear and the at one time nearly extinct black-footed ferret (if you're lucky you'll see Wellington, the black-footed ferret, on our plane tail one of these days).   
Whether you're an outdoor enthusiast, food connoisseur or admirer of the arts, there's a plethora of fun to be had for families and individuals alike in Colorful Colorado. Check out the video here for a virtual tour. And, when you're ready to travel again, we'll be here for you. Happy Travels!