Let's head to Las Vegas! Las Vegas is also known fondly as "Sin City," "The City of Lost Wages," the entertainment, marriage, divorce, gambling, and neon light capital of the world. Those looking for a change of scenery may have found themselves in Las Vegas testing their luck, taking their first drink, eloping to an Elvis Presley impersonator, engaging in sleepless nights with this city's 24/7 party life, or all the above. But no matter what brings you to Vegas this year, we'll show you the best places to keep your trip as exciting as the city itself.
First on our list is the Las Vegas High Roller. The High Roller is something everyone should experience in Las Vegas; whether it's your first time here or you're a frequent visitor to the strip, the High Roller offer's a unique view of the city everyone loves so much. Now, this is different than your classic carnival Ferris wheel; this Ferris wheel is over 550 feet tall, giving you a complete view of the city. Did we mention that some of the pods include a bar?! Feel free to open a new tab and get your tickets now; we'll wait for you.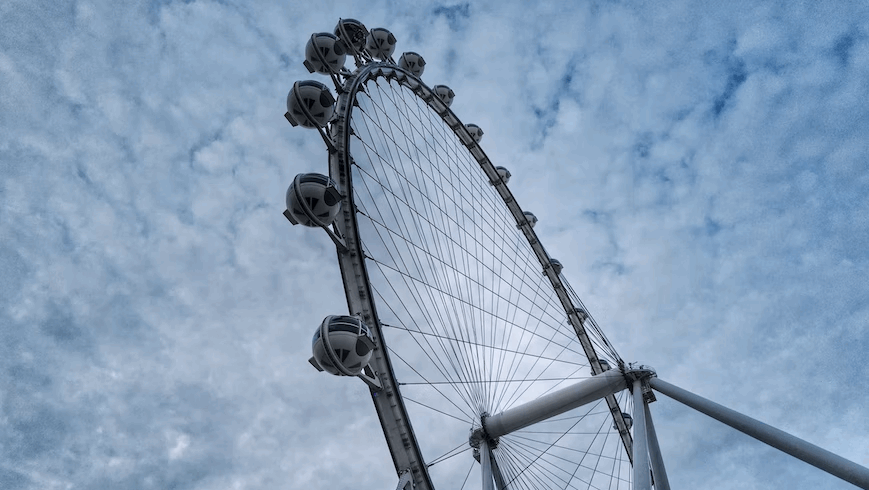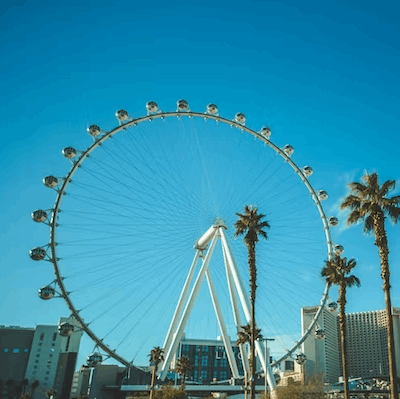 Once you come down from your High Roller experience, it's always good to re-group with some food, and if you're a foodie like us, you won't want to miss out on all the world-renowned chefs who've made a home in Las Vegas for their impeccable restaurants. So treat yourself to Gordon Ramsey's Hell's Kitchen, Giada De Laurentis' very first restaurant, Pronto, Guy Fieri's El Burro Burracho, and Nobu Matsuhisa's (yes, that Nobu, the one they're always talking about on the Kardashians) for a dining experience you won't forget.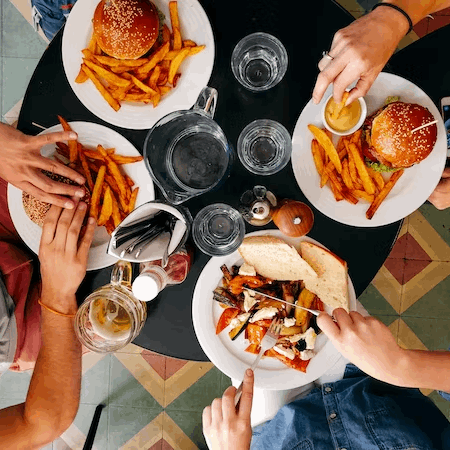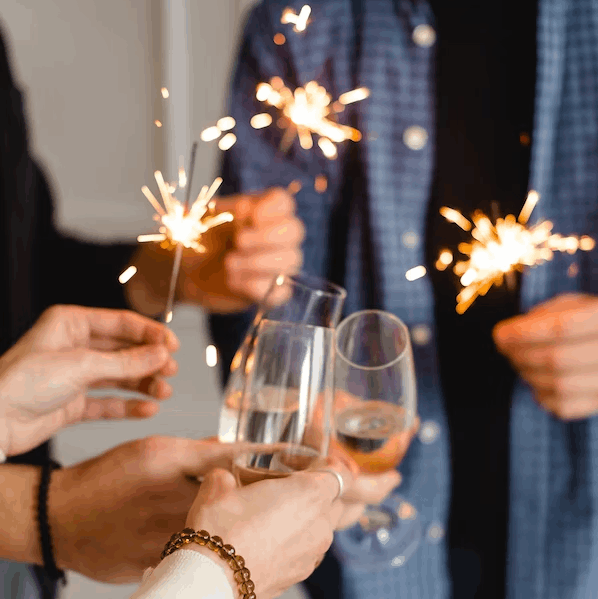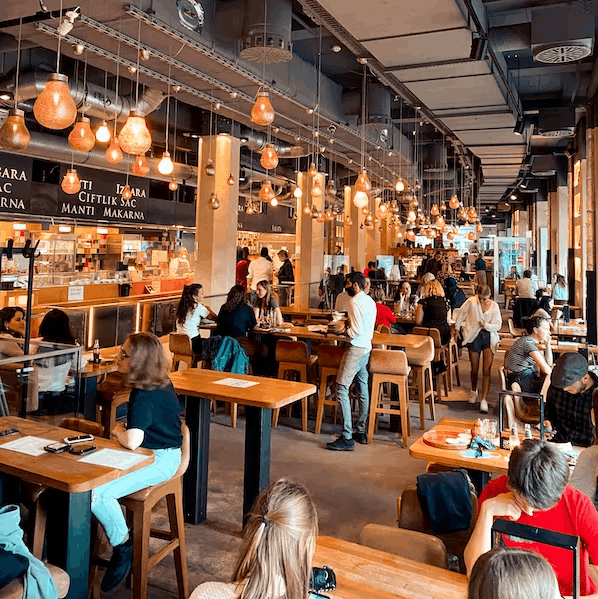 Now that those celebrity chefs have all our money, let's "when in Rome" this trip and see a show. You and I know you can't go to Vegas and not see a show. It's the world's out-of-retirement residency capital; we made that up, but you get the idea. So if watching "don't call it a comeback" artist is not your thing, Vegas still has a show for you. Whatever your party flavor is, you can find it in vegas. Is it a pool party with Pauly D? There's a show for that. An "Ur-sher baby," 8701 throwback set? There's a show for that. Are you feeling flexible on show times and themes? There's a contortionist Cirque show for that.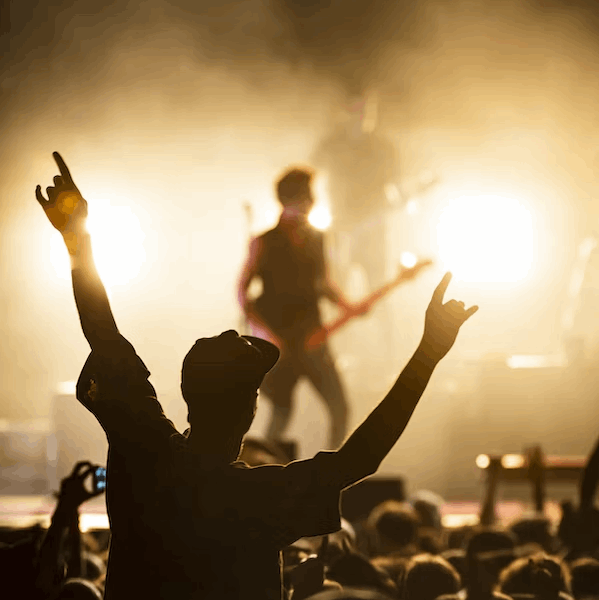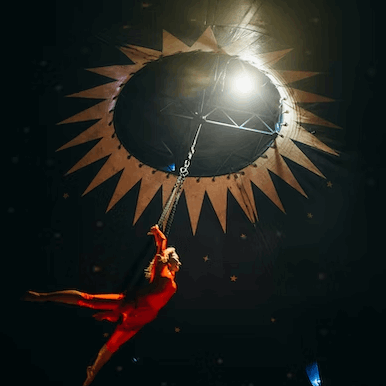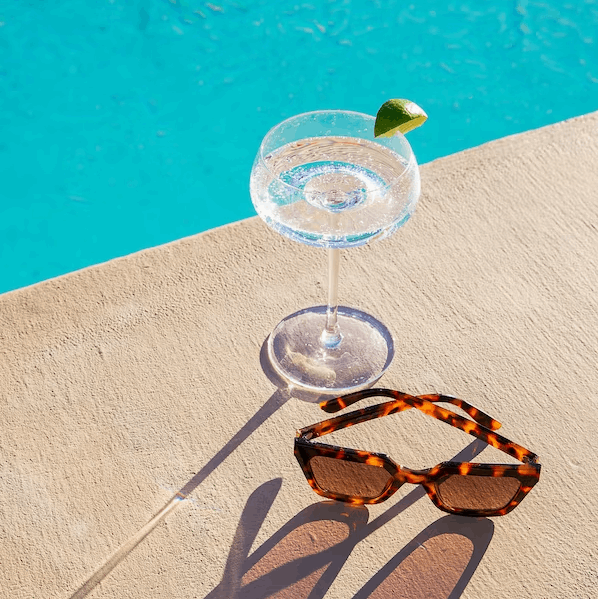 No matter who you are or why you're going to this powerful and interactive city, we know exactly what you need to live your best life in Las Vegas. You may need a whole recovery week after, but the best Vegas trips always remind you only live once. Viva Las Vegas!