It's that time of year where we are all excited for the air to cool down, the days become shorter, our favorite flavors are reemerging - and the leaves are changing colors! Seeing the fall foliage is such a beautiful way to experience the changing of seasons, and there's so many places all around the country where you can view this change of color.
Acadia National Park, Maine - The east coast is where most people think of when they think about fall foliage. With a variety of trees that change color, you get a spectacular sight of reds, oranges, yellows and browns. Mix that in with some water from being on the coast and you have a beautiful place to spend a fall weekend sightseeing. Acadia National Park is only 2 and a half hours from Portland, Maine where you can fly into on Frontier.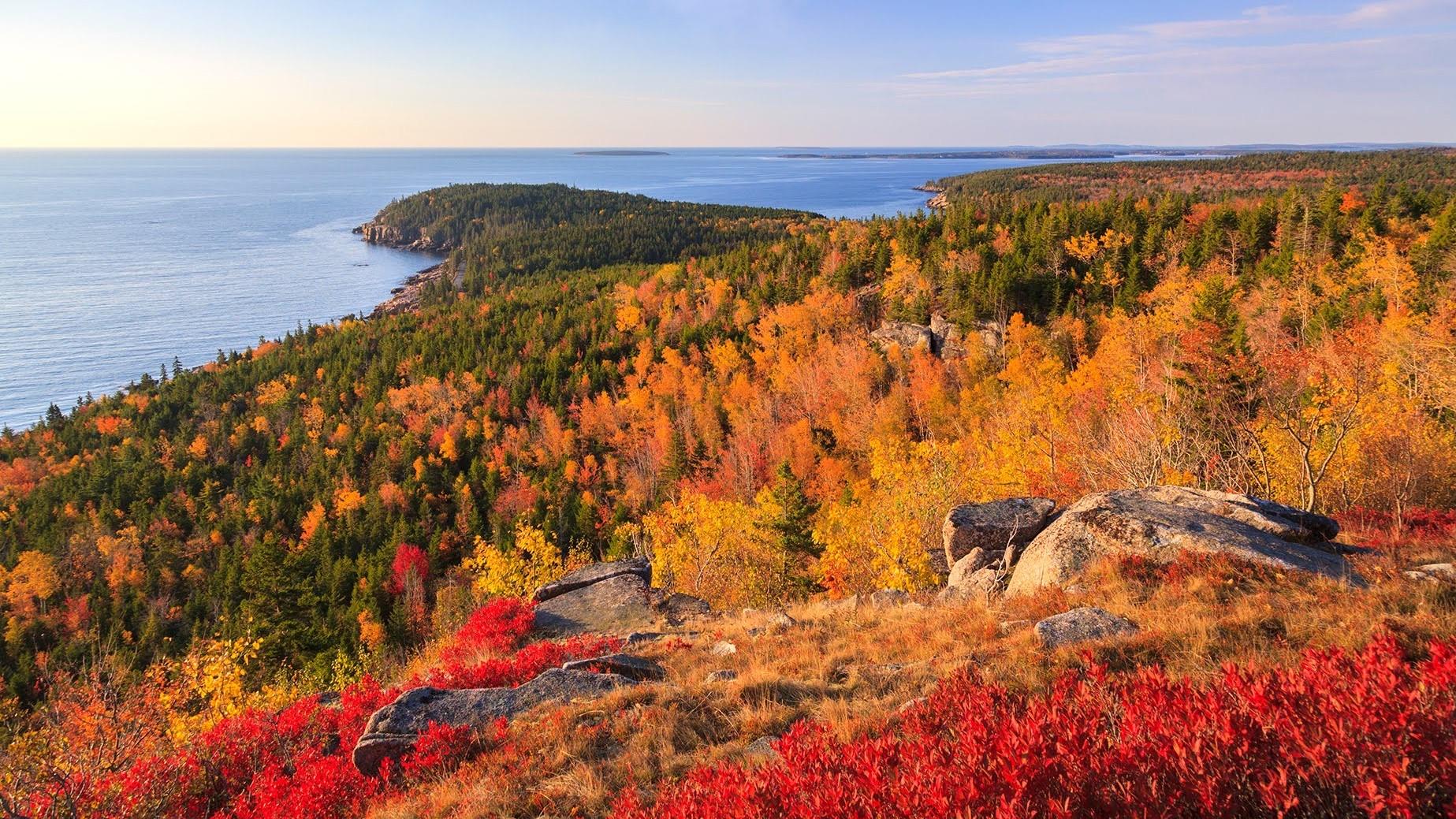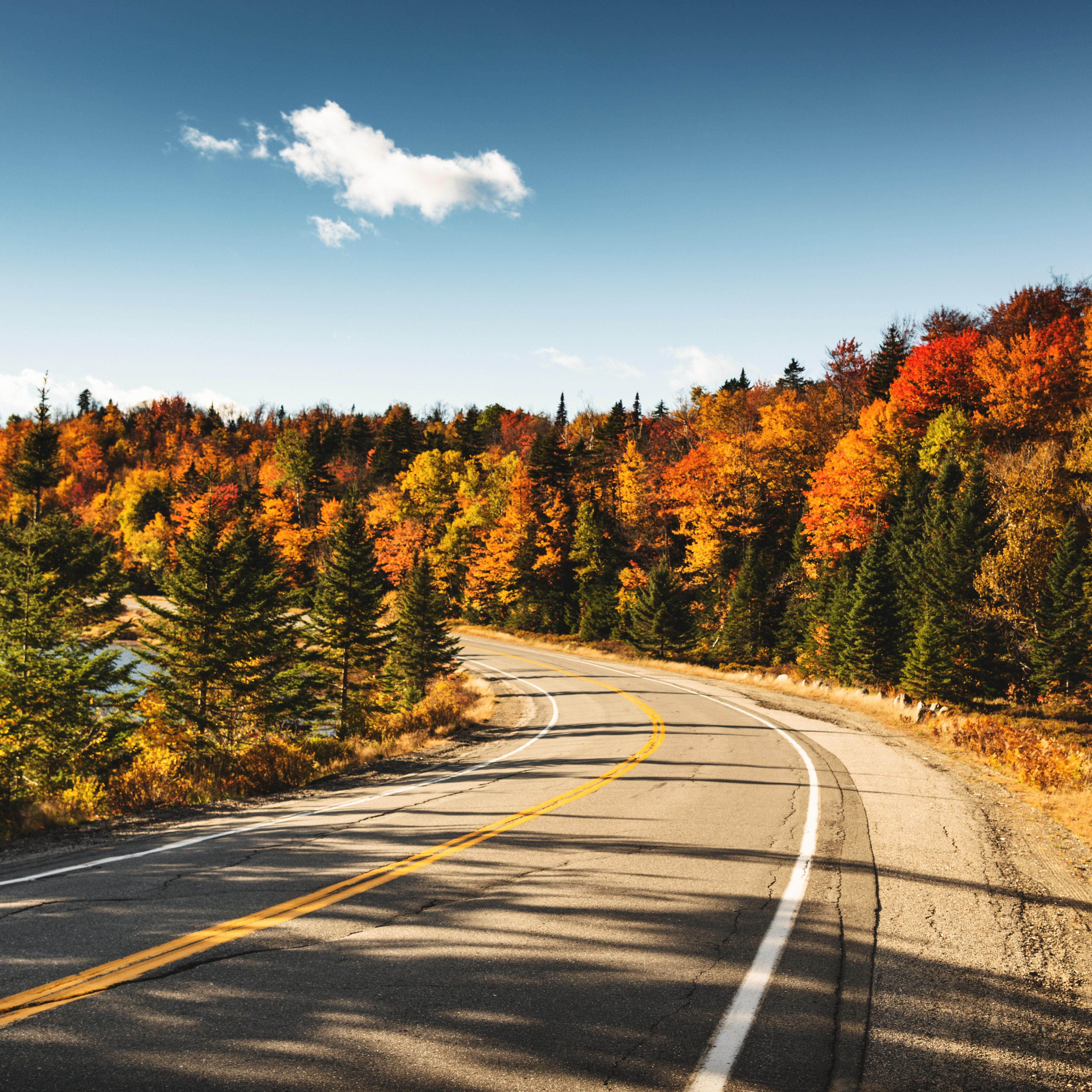 Colorado - Although there aren't as many different colors as the east coast, Colorado lights up with golden leaves every fall - they even have a town named Aspen because of this! With Aspen trees lining the Rocky Mountains, there are plenty of areas to see the leaves change. A favorite of tourists and locals to see the change is Maroon Bells, where you can see beautiful mountain peaks, a reflective lake, and golden leaves. There are also plenty of scenic drives if you're not up for a hike - such as Kenosha Pass, Guanella Pass, Trail Ridge Road and Last Dollar Pass. Rocky Mountain National Park and the San Juan Mountain Range are also must sees for fall colors. Fly into Denver on Frontier. Once there - any direction you go in – you're bound to see lots of color.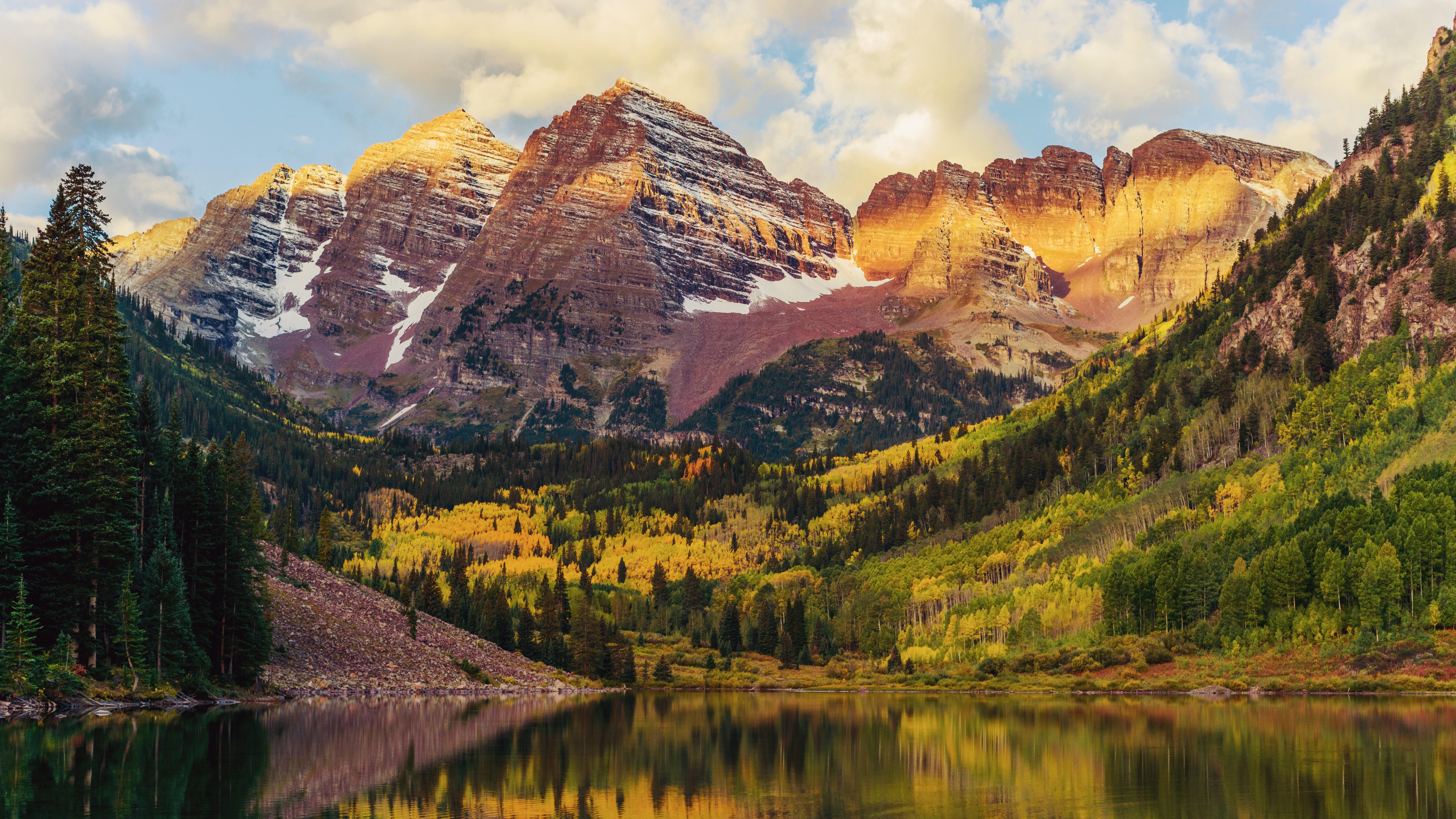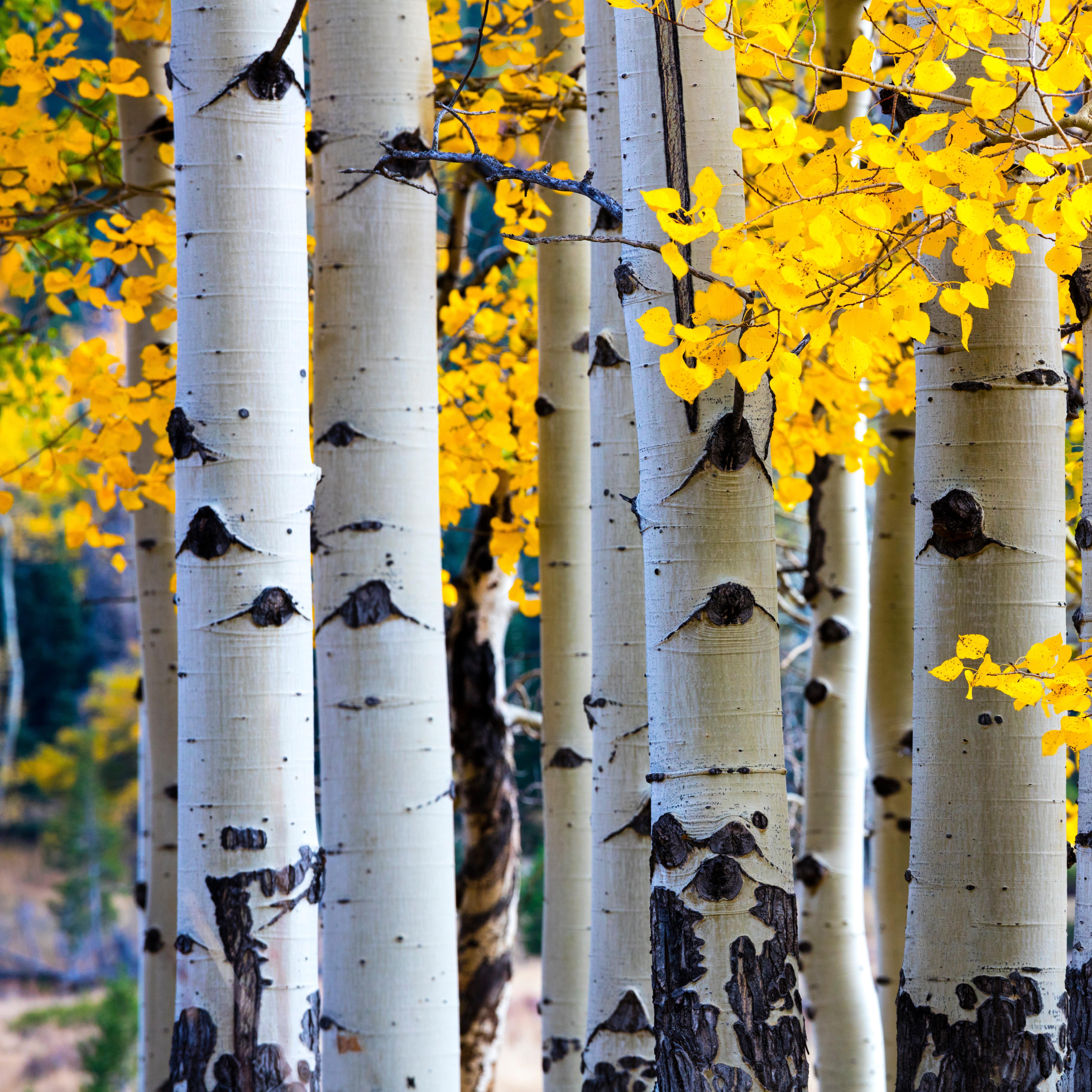 Maroon Bells and Aspen Trees in Colorado
Columbia River Gorge, Oregon - The West Coast has some beautiful fall colors to enjoy as well! The Columbia River Gorge has peak color for a little over two weeks - so there's plenty of time for you to be able to see these colors. Going right through the heart of the Columbia River Gorge, the stretch of Interstate 84 called the Historic Columbia River Highway Scenic Byway takes you right from Portland past Crown Point Vista House, several popular waterfall areas, Bonneville Dam and the outskirts of the Mt. Hood National Forest. There's plenty of forest hikes or waterfall hikes to spot some beautiful fall colors. The Columbia River Gorge is an easy 40-minute drive from Portland, where you can easily fly into on Frontier.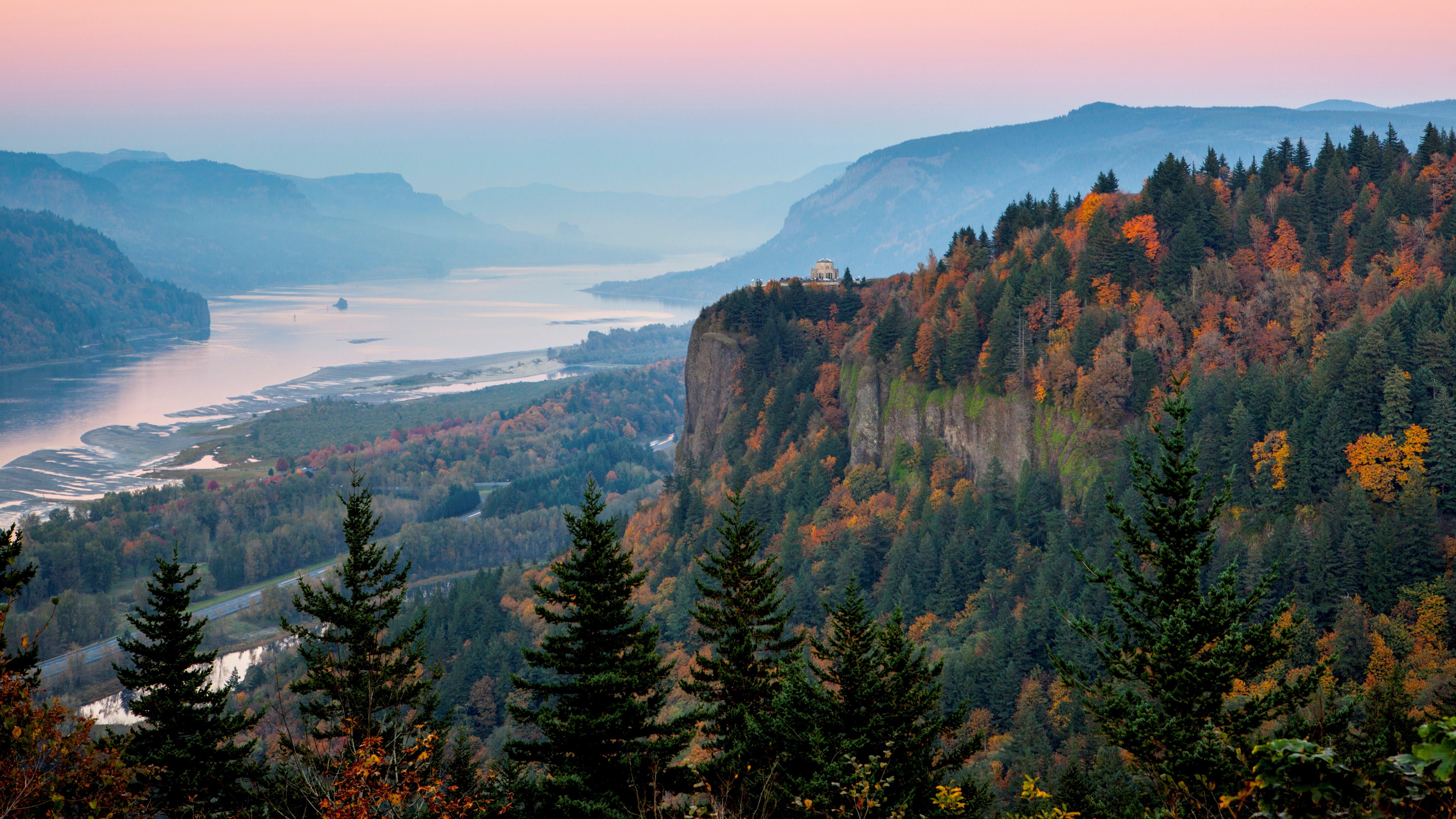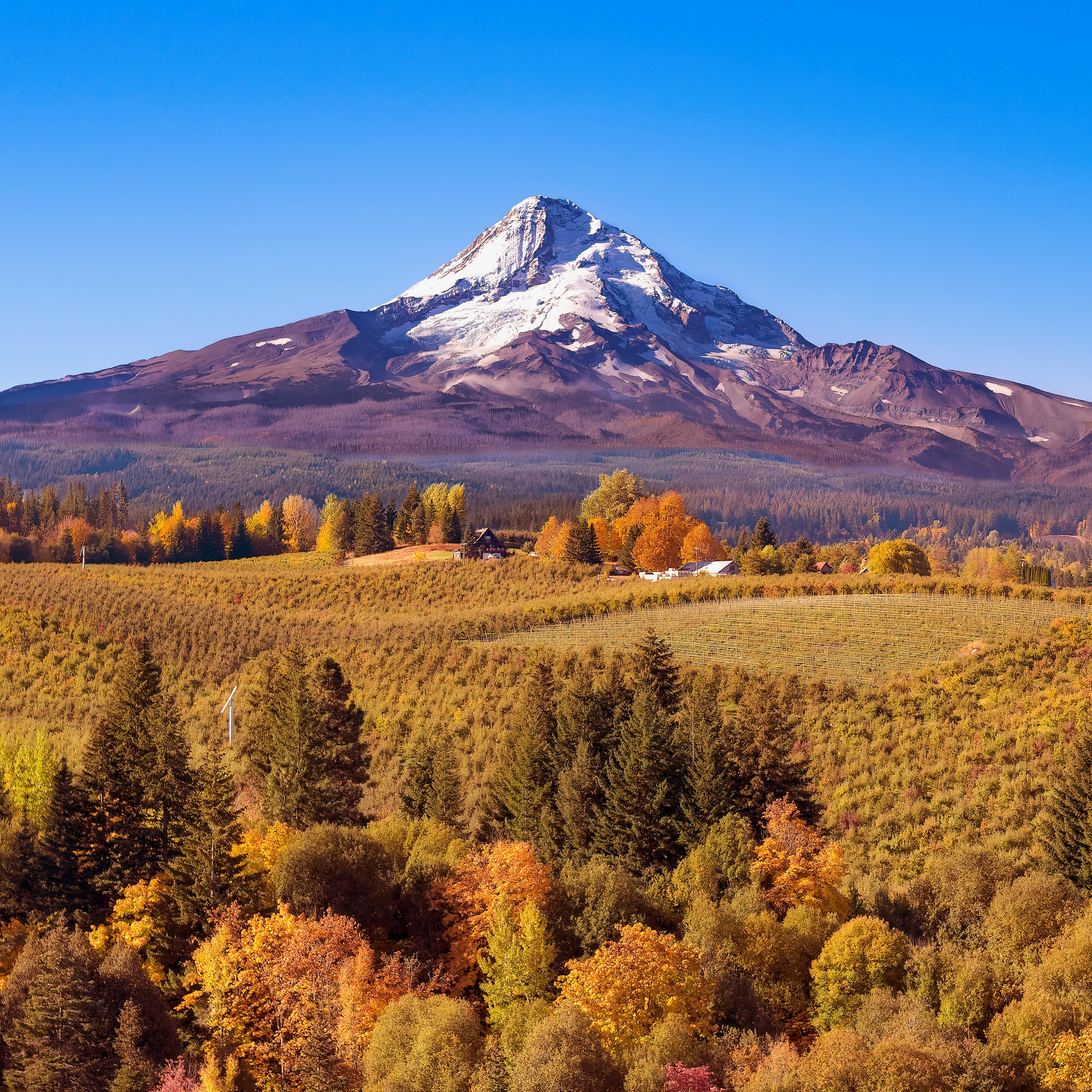 View of the Columbia River Gorge from the Portland Women's Forum State Scenic Viewpoint and Mt. Hood
Great Smoky Mountains, Tennessee - The Great Smoky Mountains in Tennessee is another great area to see all the different shades of fall. With the rolling mountains covered in dense forest, you can see colors for miles and miles. There's plenty of great scenic drives, hikes and fall activities in the area to indulge in. The best time to see Smoky Mountain fall foliage is anywhere from mid-October to early November in the mid and lower elevations. Hop on a flight to Nashville and you'll be on your way to the Smokies in no time.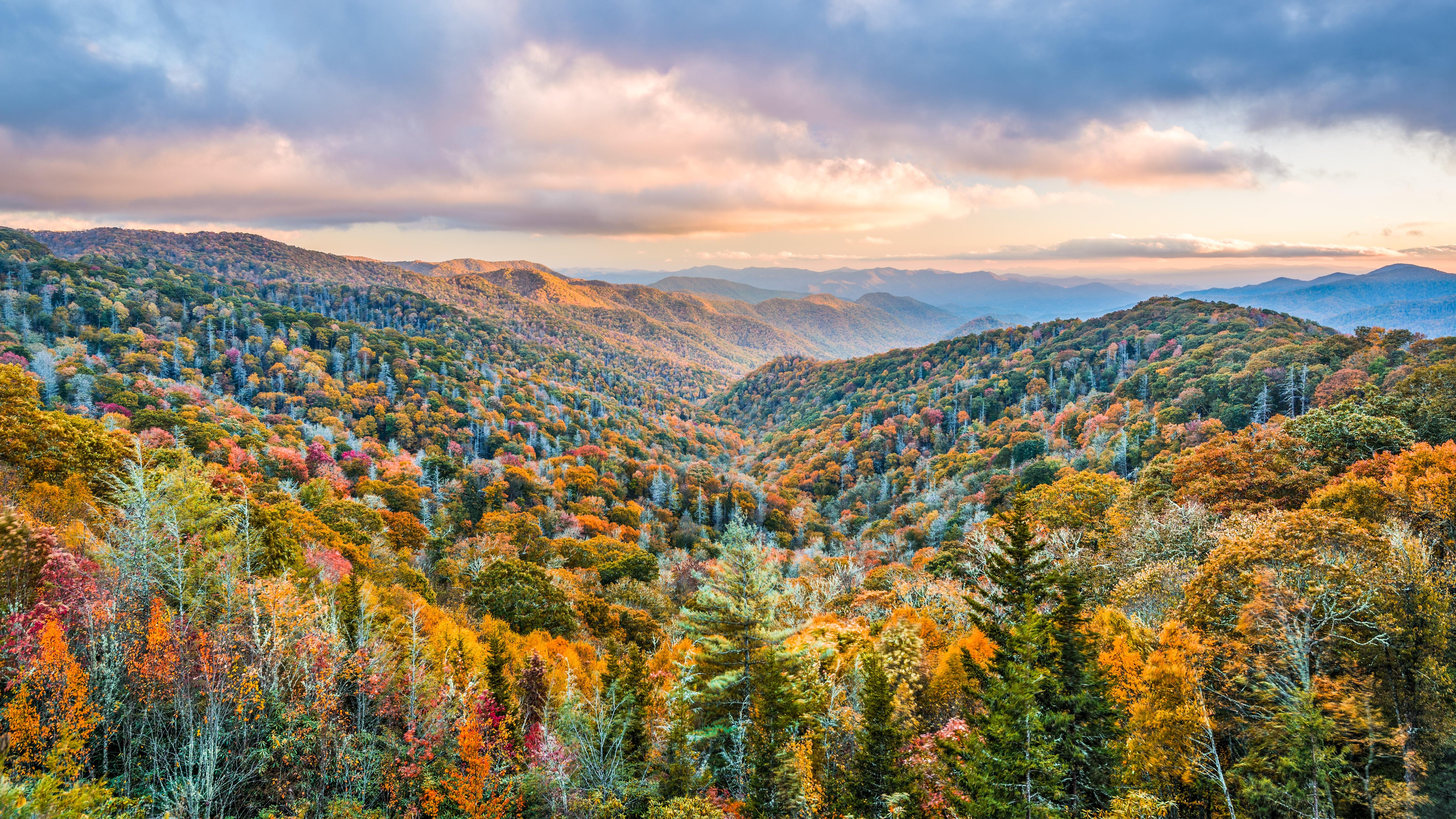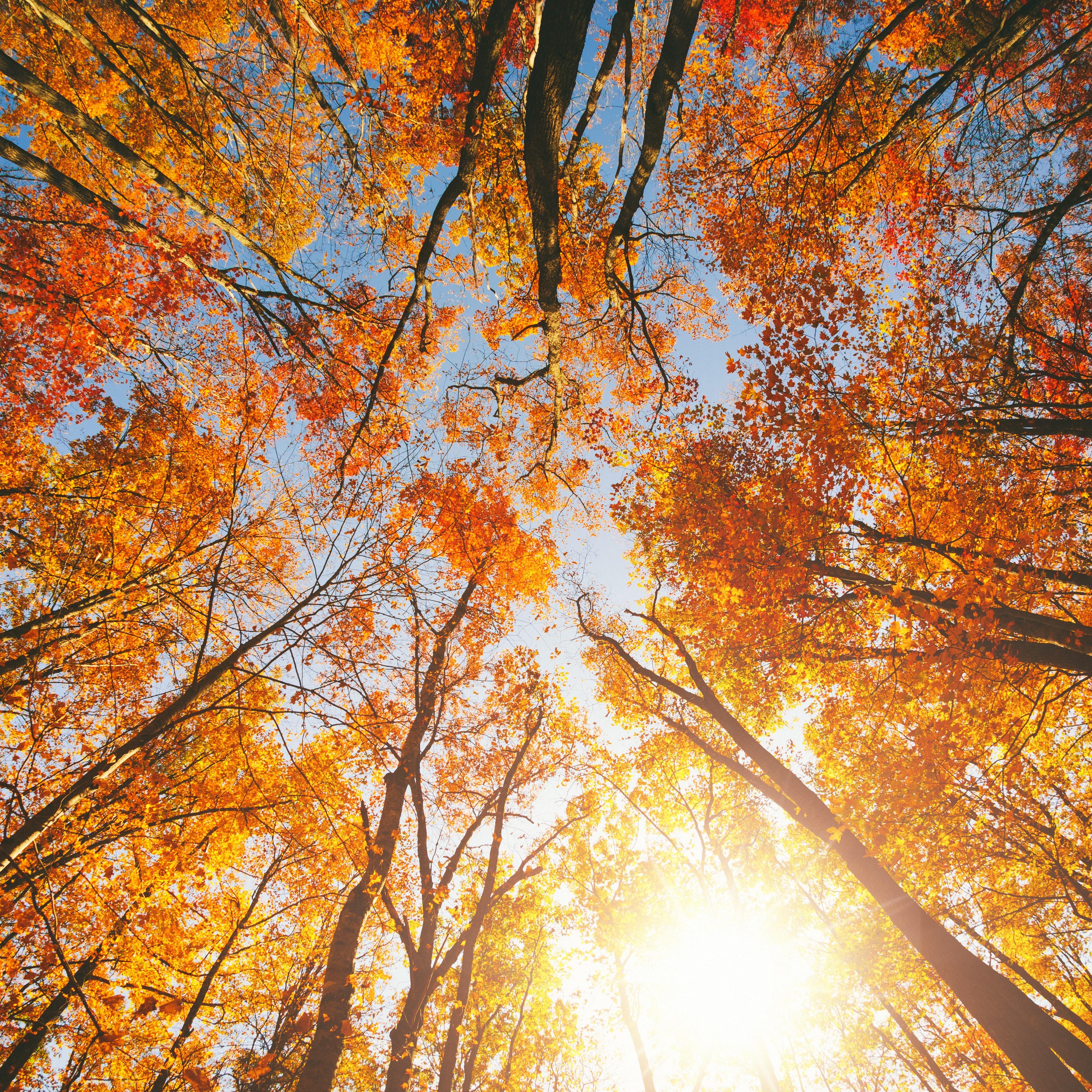 There are so many incredible places to explore, and we're excited to see where Frontier can take you. Make sure to tag #herewithfrontier on your posts so we can see the ways Frontier helps connect you to the people and experiences that matter most. Where are you headed on your next trip?