About Miami
Join Frontier Airlines and explore the party capital of Florida! A glittering jewel on the East Coast, Miami is a city full of adventures for everyone. The beaches are pristine and hold their own allure for fun, the restaurants are decadent, featuring some of the finest cuisines in the country, and the nightlife is known worldwide for its excitement. Walking the streets will make you feel like every day is vacation since, after all, the locals dubbed it the "Magic City." From sunrise to way past sunset, Miami will keep everyone in your party entertained and excited with the vast choices of activities we think you'll enjoy!
Things to Do
Soak up the sun and dance the night away in Miami Beach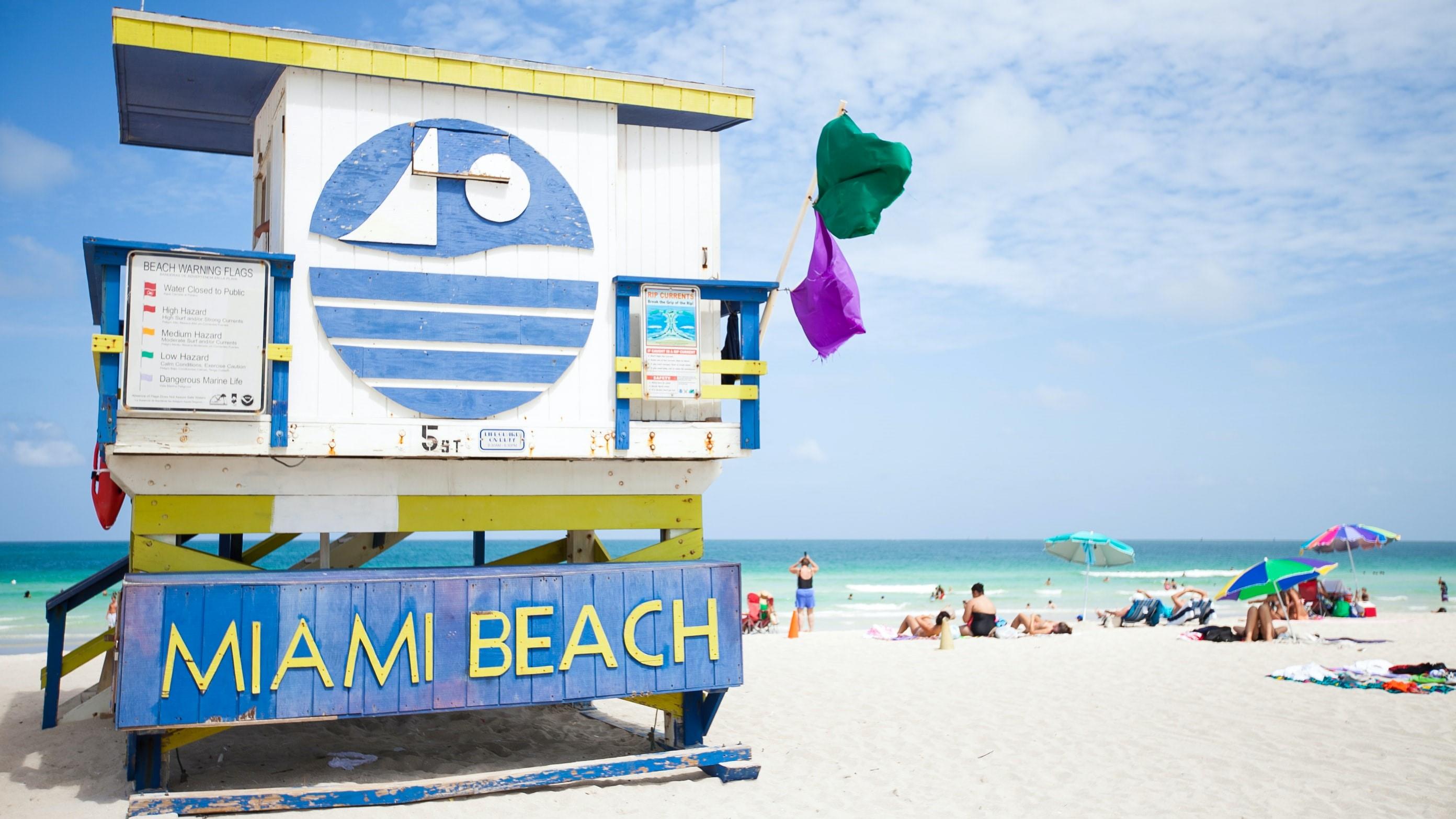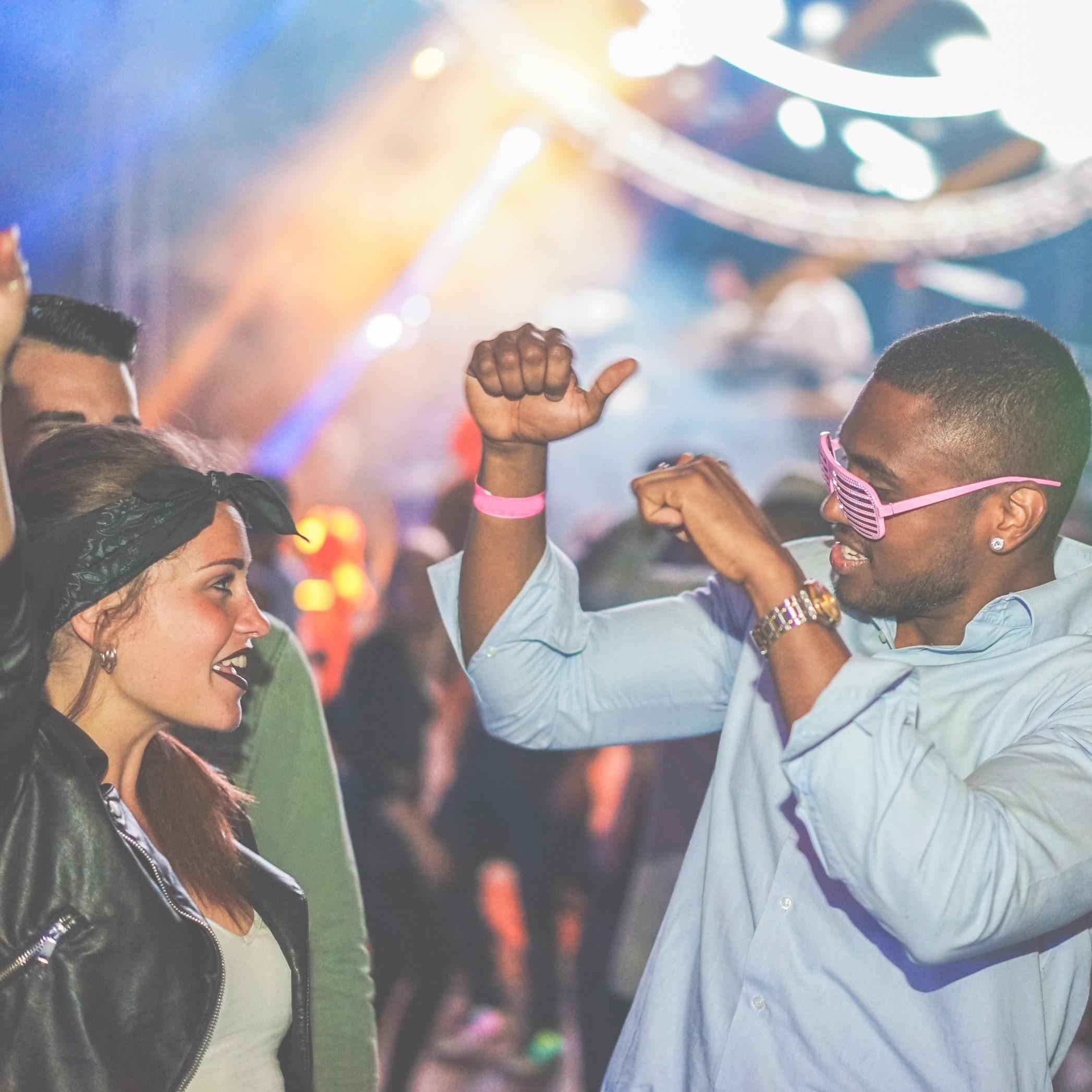 Visit one of the most popular beaches in the country, located in the famous Miami Beach neighborhood, complete with beautiful art deco style architecture and a unique vibe you feel on every block. South Beach, also known as "America's Riviera," is the perfect place to enjoy the sand and water, enjoy incredible shopping at the numerous boutiques, or even enjoy a stroll down iconic Ocean Drive. Once the sun goes down, the city lights up to host some of the best nightlife in the world, with exquisite restaurants and clubs like nothing you've ever seen.
Immerse yourself in Cuban culture in Calle Ocho
Miami is home to the greatest population of Cubans in the country, and Calle Ocho is the best place to experience the Cuban culture in the heart of Little Havana. Stop into a Cuban restaurant to try some of their incredible food, get a cup of coffee at one of the tiny window stores known as ventanitas, or visit an authentic Cuban bakery to pick up a hot, fresh empanada. Finally, get a behind-the-scenes look at where cigars come from and see the master rollers at work at any of Calle Ocho's cigar factories.
Take a journey towards Key West to the southernmost point of the U.S.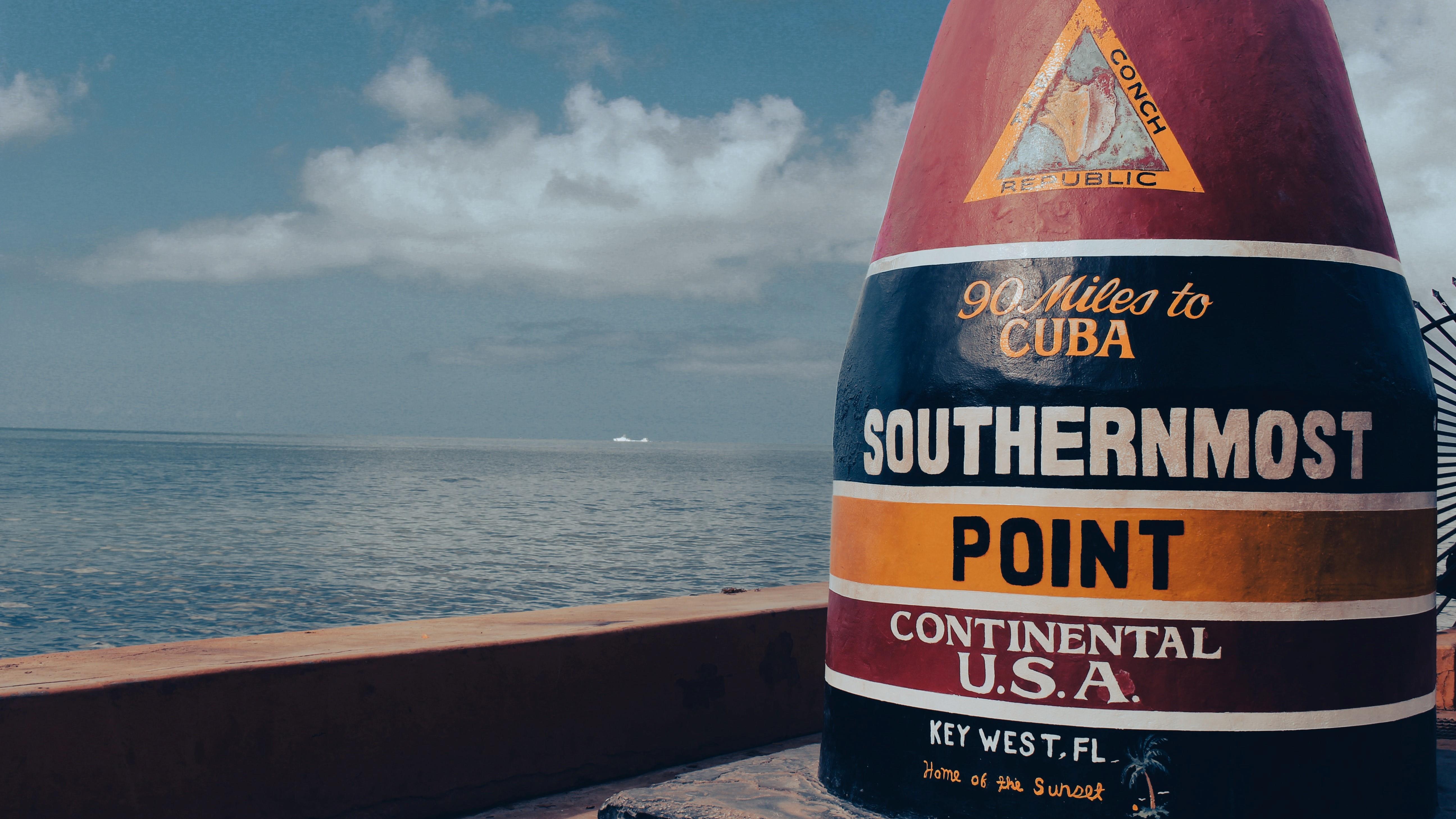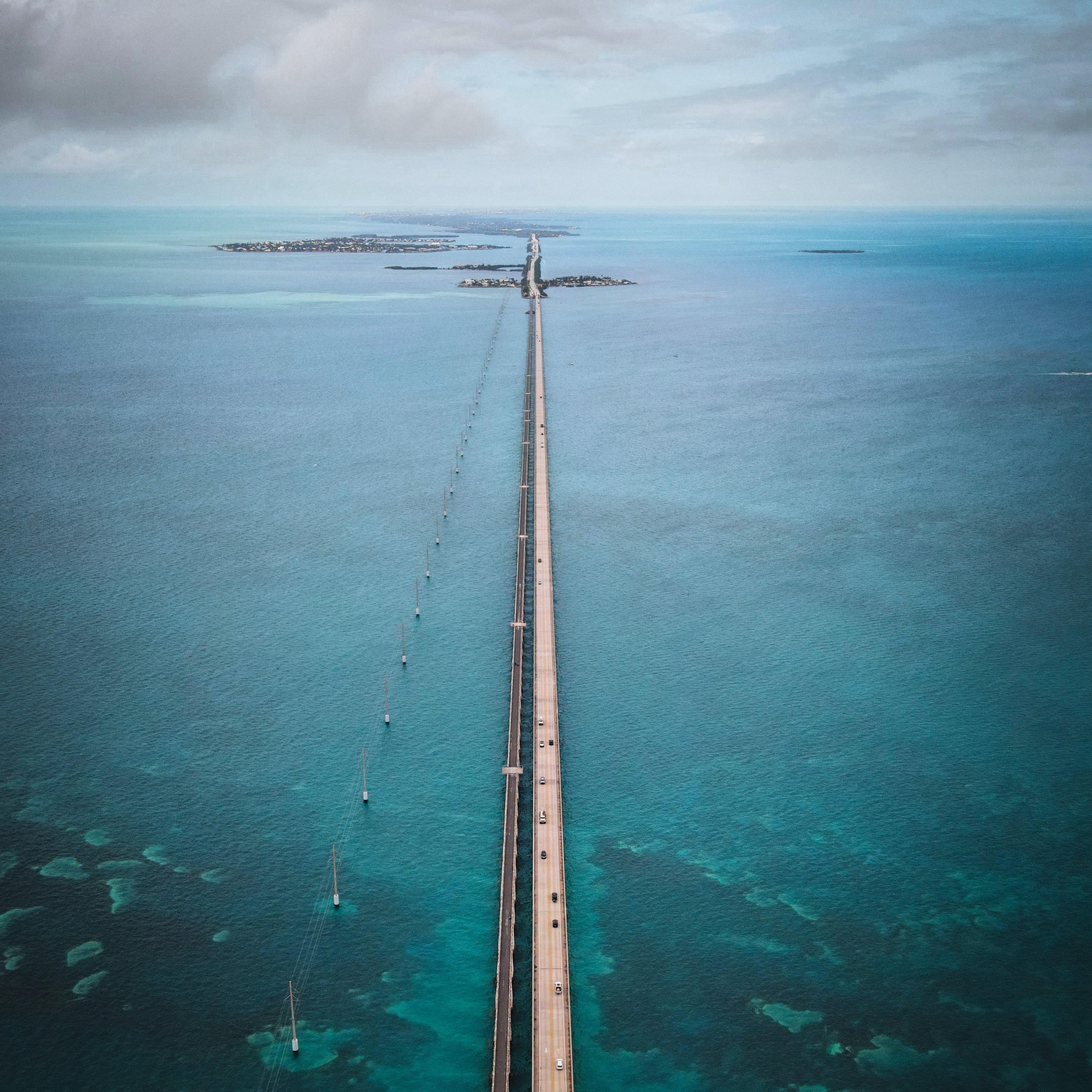 Enjoy a trip down the coast to Key West and experience island life firsthand. Bask in gorgeous sunrises and sunsets, visit a state or national park, plus Harry Truman's summer white house, or explore the vibrant tropical island with all its dazzling scenery. There's so much to see on such a small island; you'll wish you could stay forever! 
Make a splash in the turquoise blue waters of the Atlantic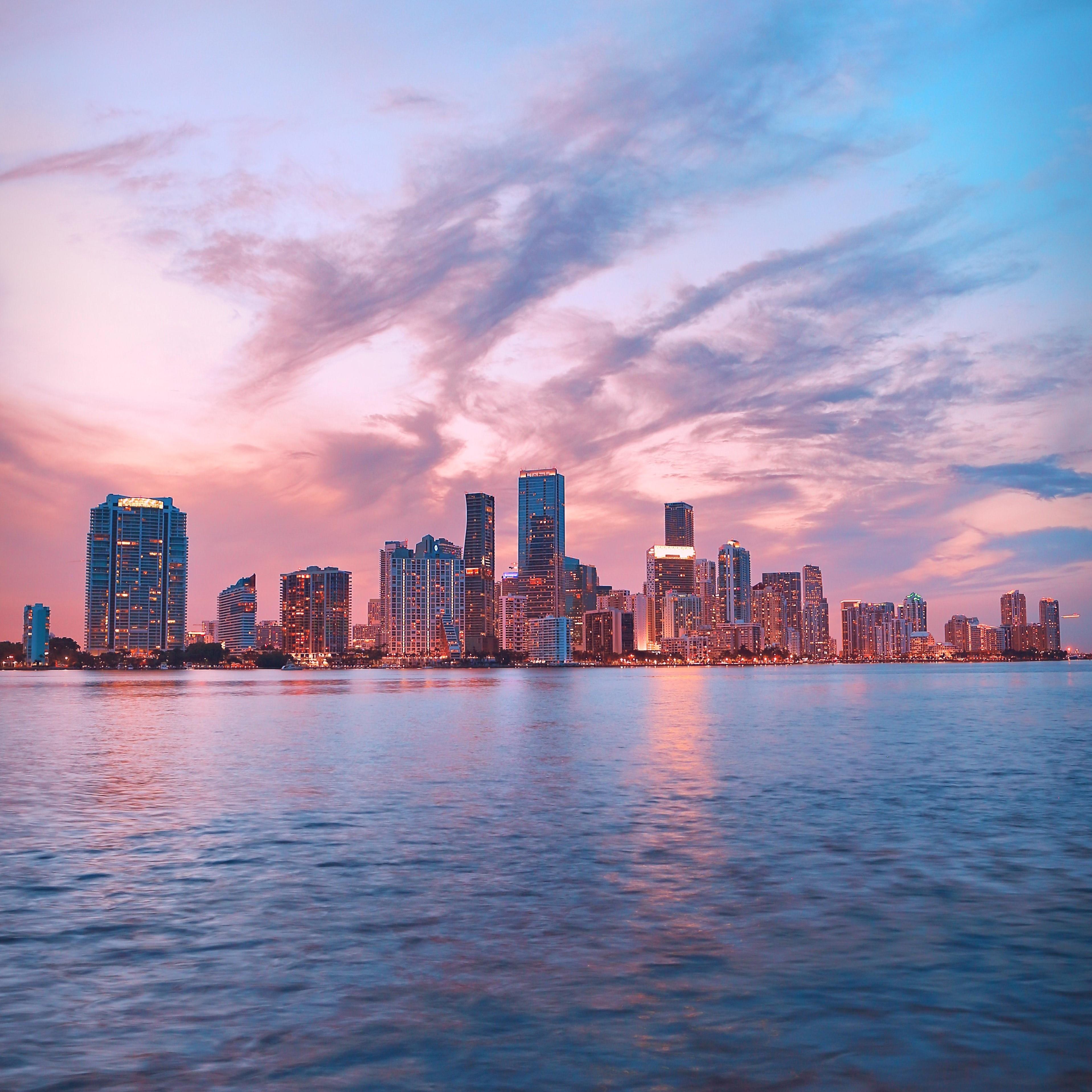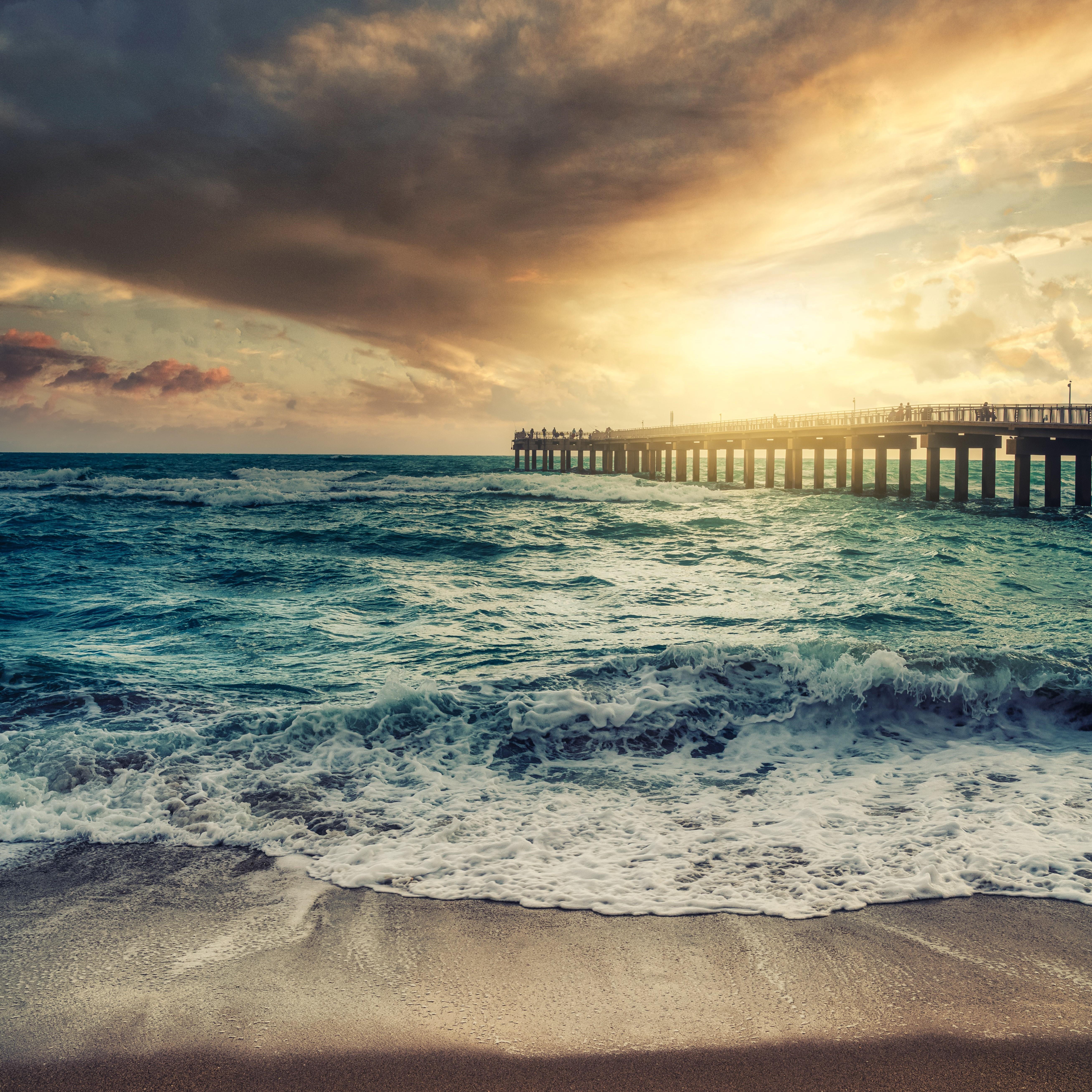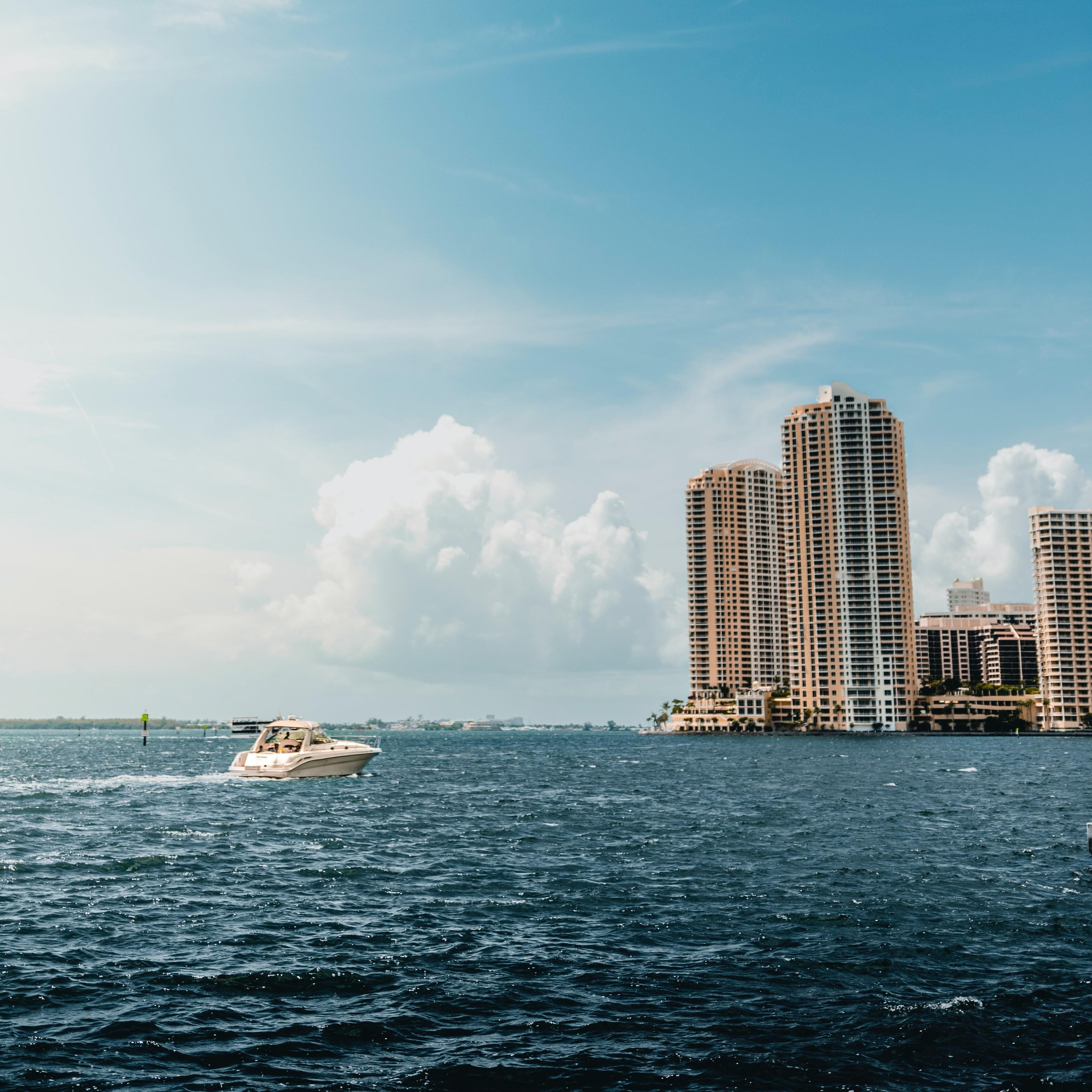 Enjoy the pristine Atlantic water that Miami has to offer. Multiple companies lead guided tours of the waters with views of Miami's skyline, but renting a boat may be more your speed if you prefer to take the helm yourself. From motorboats to sailboats, take your pick of the speed and style of your day. If you're looking for something a bit slower, Virginia Key Outdoor Center rents out kayaks and paddleboards all day and leads guided tours at sunrise, sunset, and during full moons! 
Where to Eat
Versailles
Versailles is Miami's self-proclaimed most famous Cuban restaurant and bakery! Based on the rave reviews, they have been serving up Cuban delicacies to Miami-Dade County since 1971 and show no signs of stopping any time soon.
Rusty Pelican
With unbeatable views and some of the freshest seafood around, the Rusty Pelican is the perfect place for a high-quality meal and some stellar ambiance.
Mandolin Aegean Bistro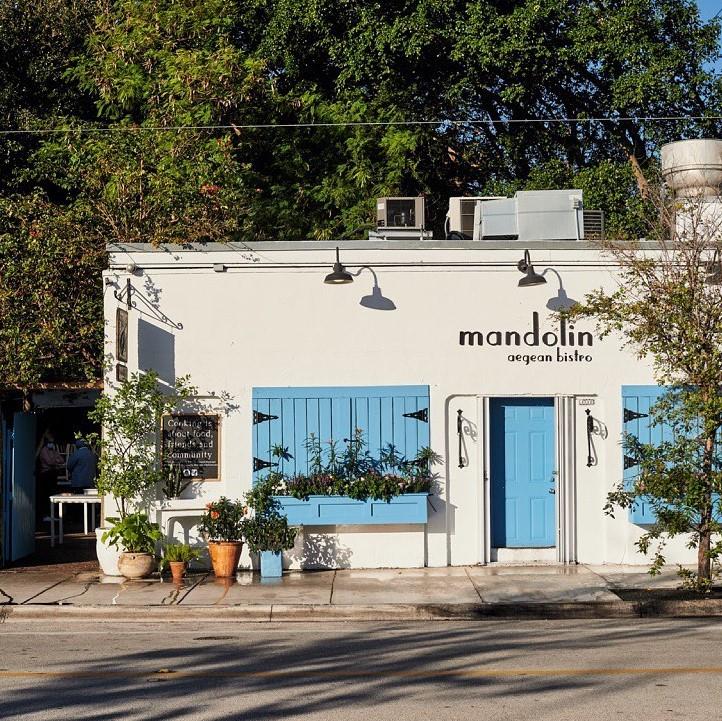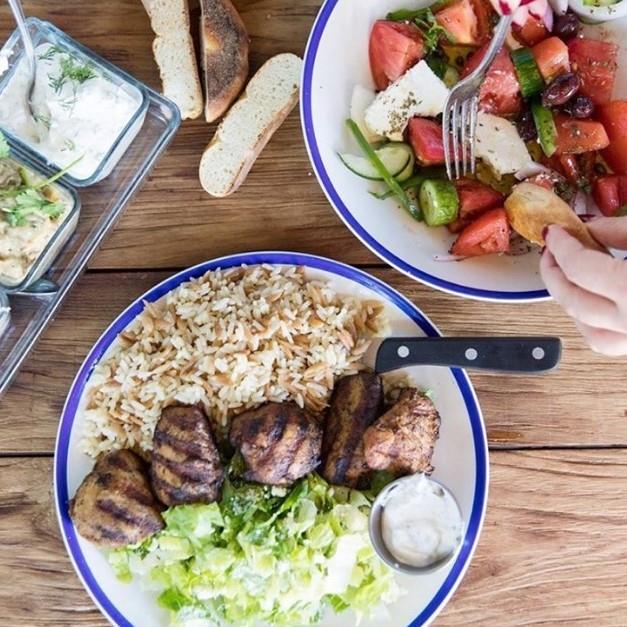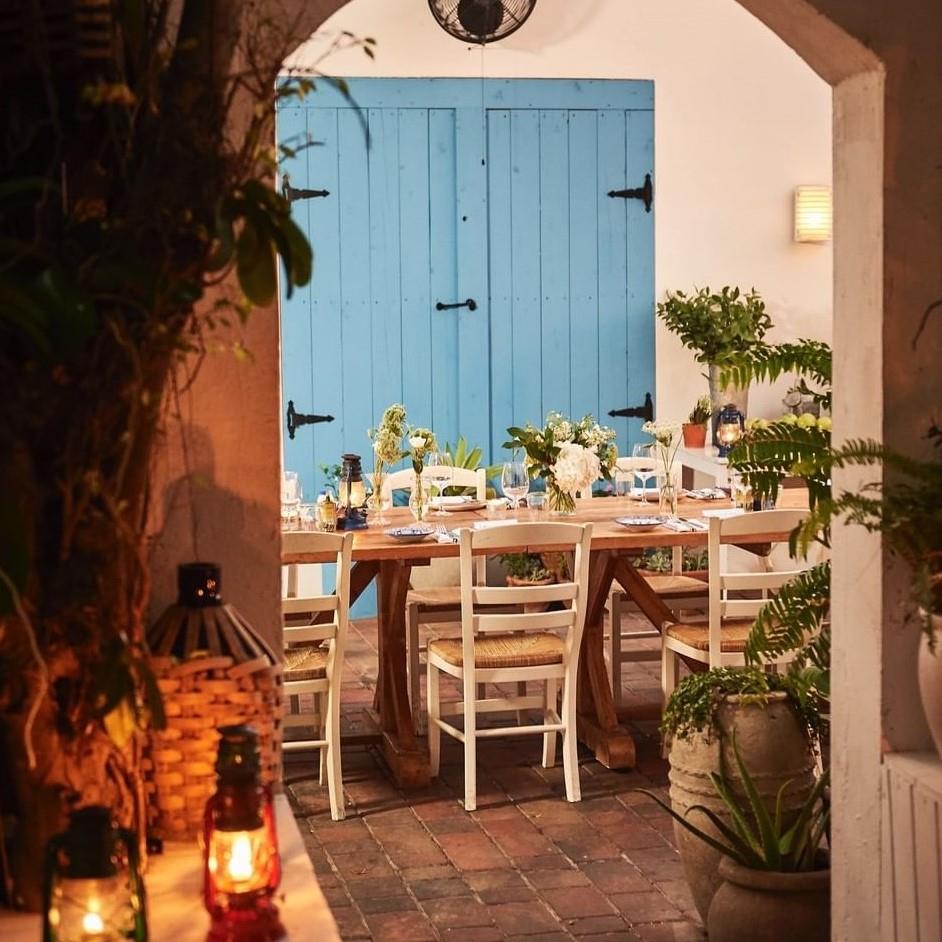 Photo Credit: @love_laughter_liberty and Tato Gomez
Try a taste of Greece with exceptional dishes served fresh daily in an intimate setting.
El Bagel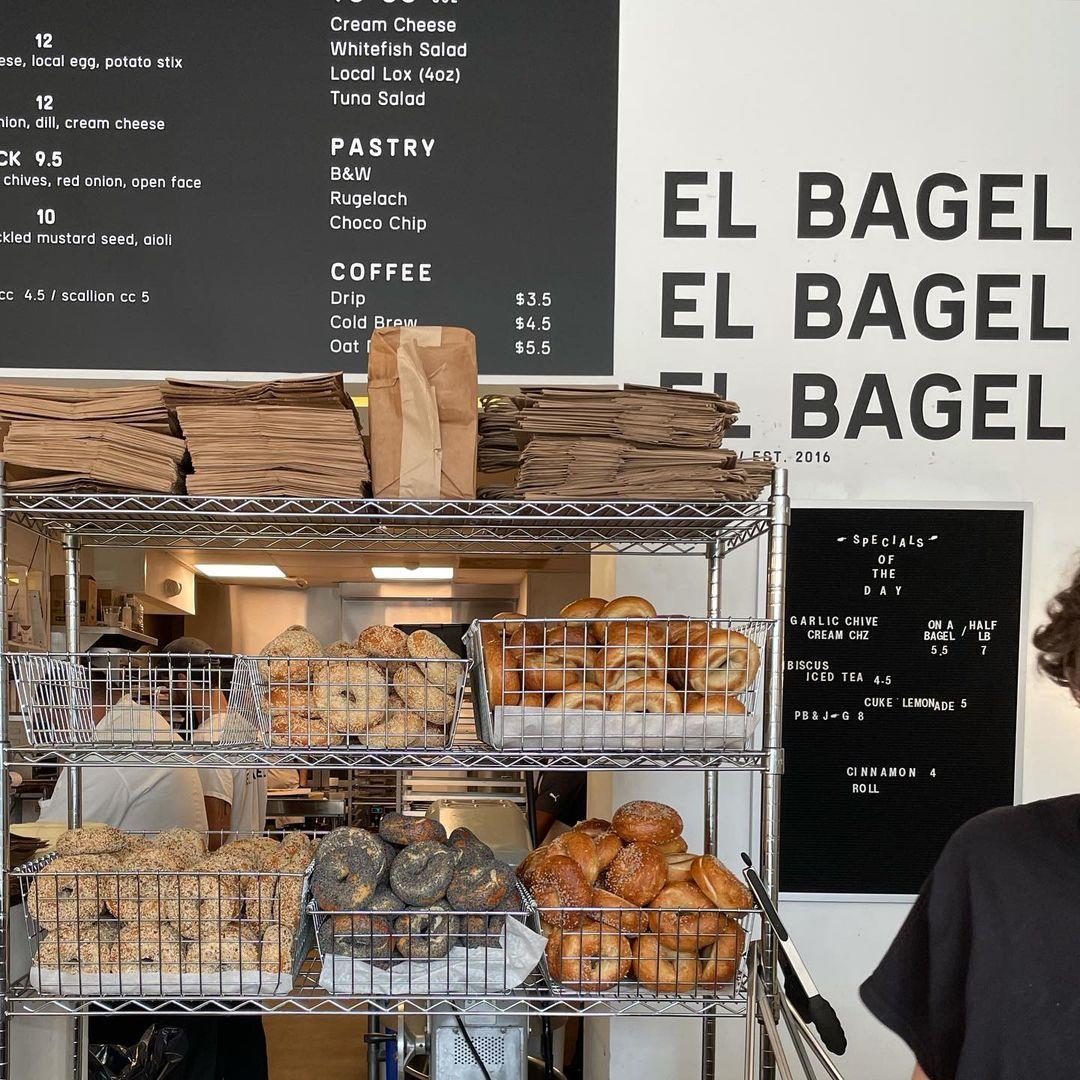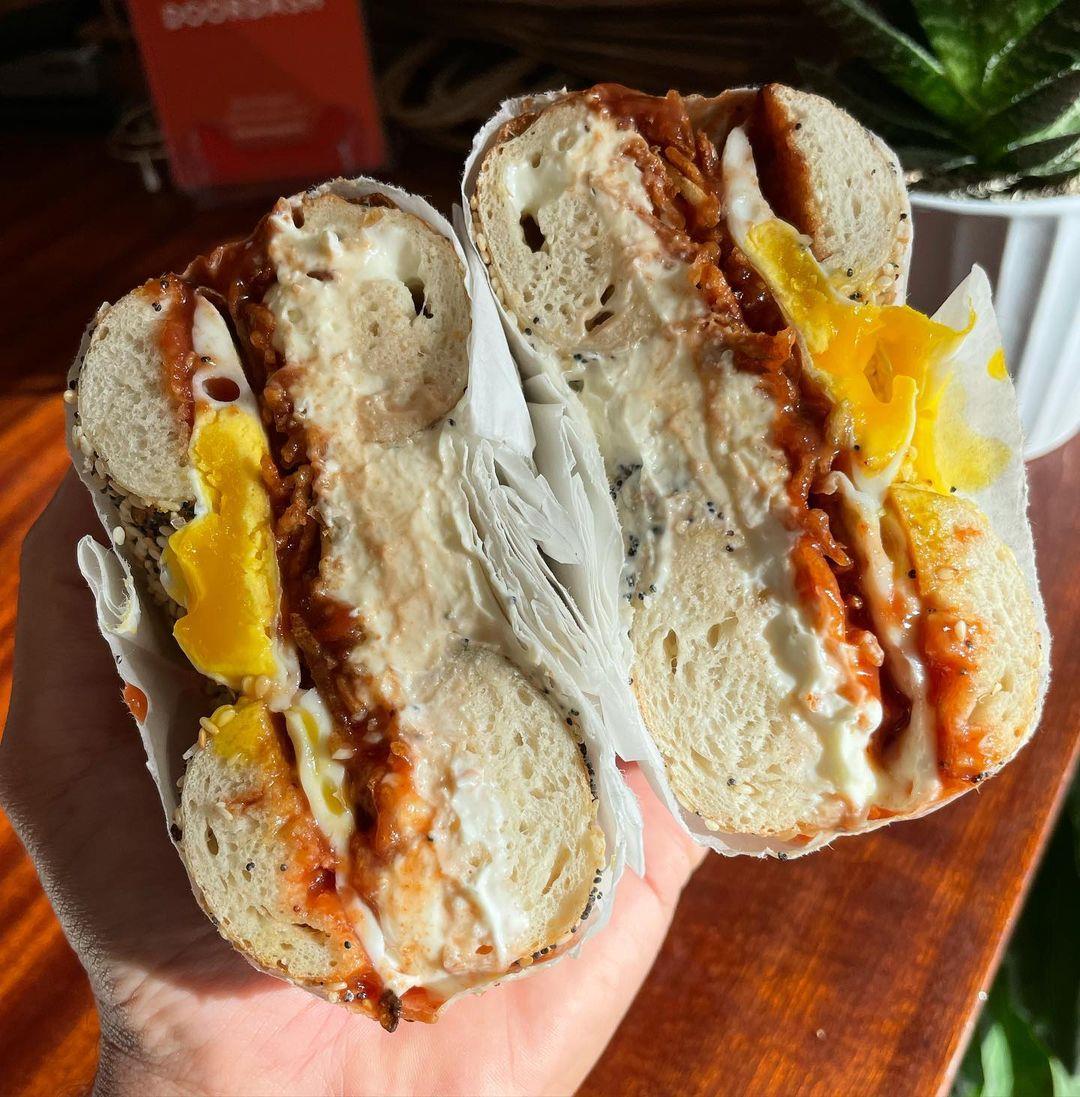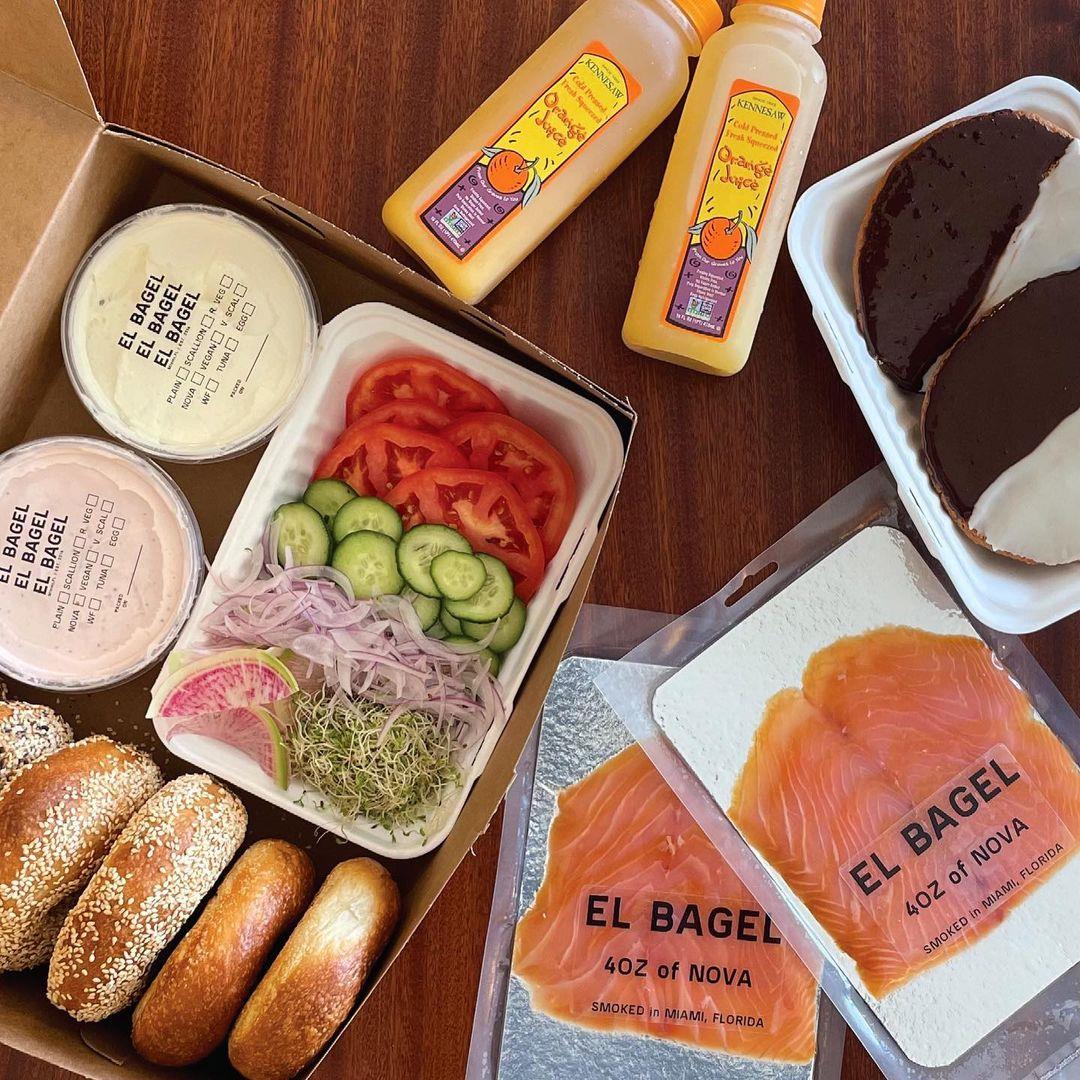 Grab a bagel from a little pop-up that was so successful that it became a brick-and-mortar. El Bagel's bagels are made fresh daily, so stop in and try the local favorite, the Pastelito, made with guava marmalade, cream cheese, and potato sticks, along with all your favorite classics.
With so many hotspots to explore and adventures to have, it's no wonder we love flying to Miami! Take a ride with Mia the dolphin, who's dolphinitely one of our favorite planes, and fly into Miami International Airport with Frontier. The city's natural beauty is evident, but to keep it so pretty, we are doing our part as America's Greenest Airline to cut down on waste, keep the skies cleaner, and reduce our carbon footprint. So make the right call and the green call by flying Frontier to Miami today!