As the leaves change colors and a chill fills the air, it can only mean one thing: spooky season is upon us! And what better place to celebrate this enchanting time of year than at the magical kingdom itself, Disneyland? The Happiest Place on Earth transforms into a Haunted Happiest Place, offering many thrilling and enchanting experiences. Here are 13 things to do at Disneyland this spooky season that will make your visit unforgettable: 
Take Photos with Blinky on Main Street.

Upon entering Disneyland, you'll be greeted by the iconic giant pumpkin, Blinky, on Main Street. It's the perfect backdrop for your spooky season snapshots, setting the tone for your day of enchantment.
Meet Mickey Mouse.

No visit to Disneyland is complete without meeting the one and only Mickey Mouse. Mickey dons his Halloween costume and is ready to take photos with you, adding a magical touch to your memories.
Visit Walt and Mickey Statue and Sleeping Beauty's Castle.

Pay your respects to the founders of Disney at the Walt and Mickey statue. And don't forget to stop by Sleeping Beauty's Castle, adorned with enchanting Halloween decorations.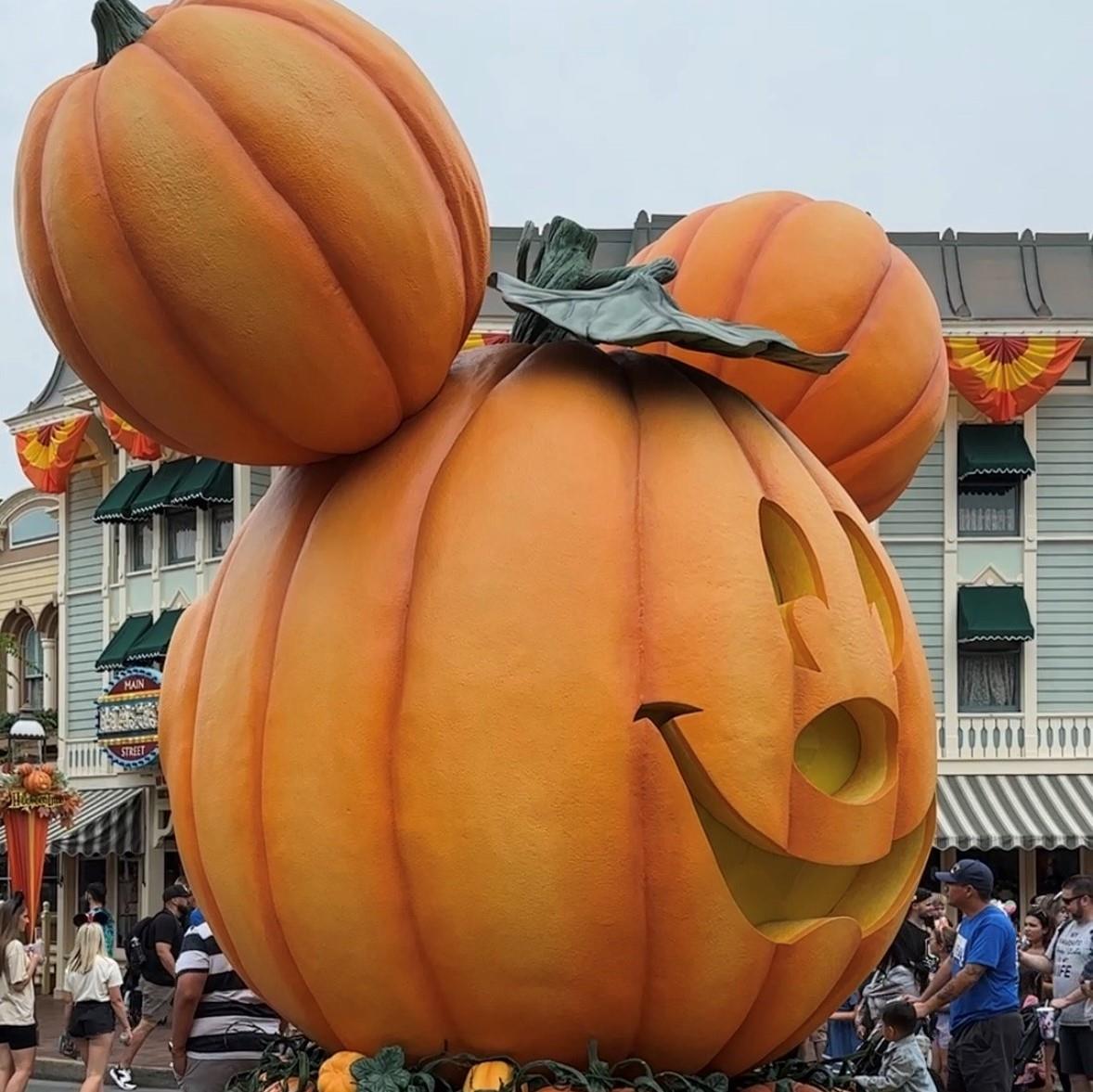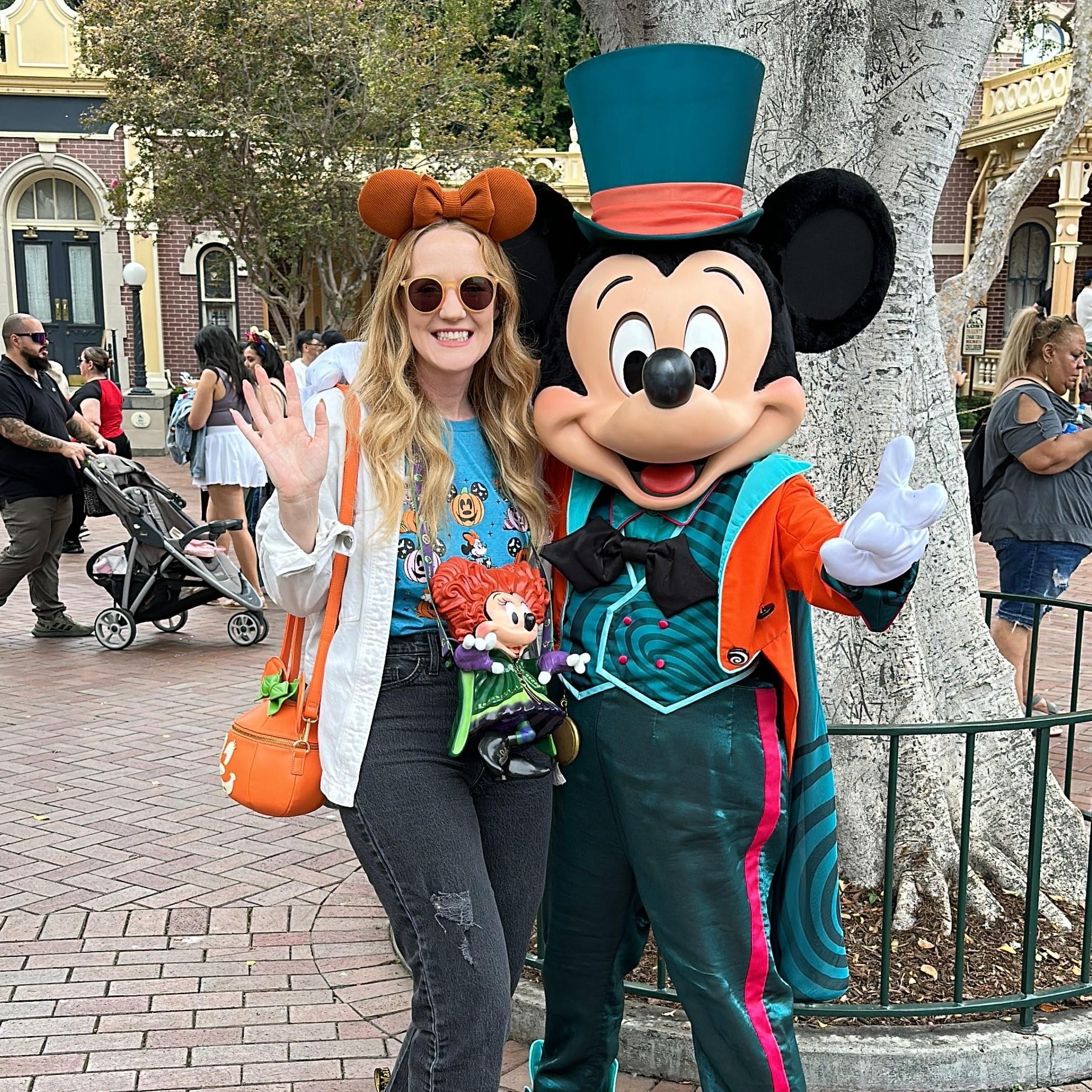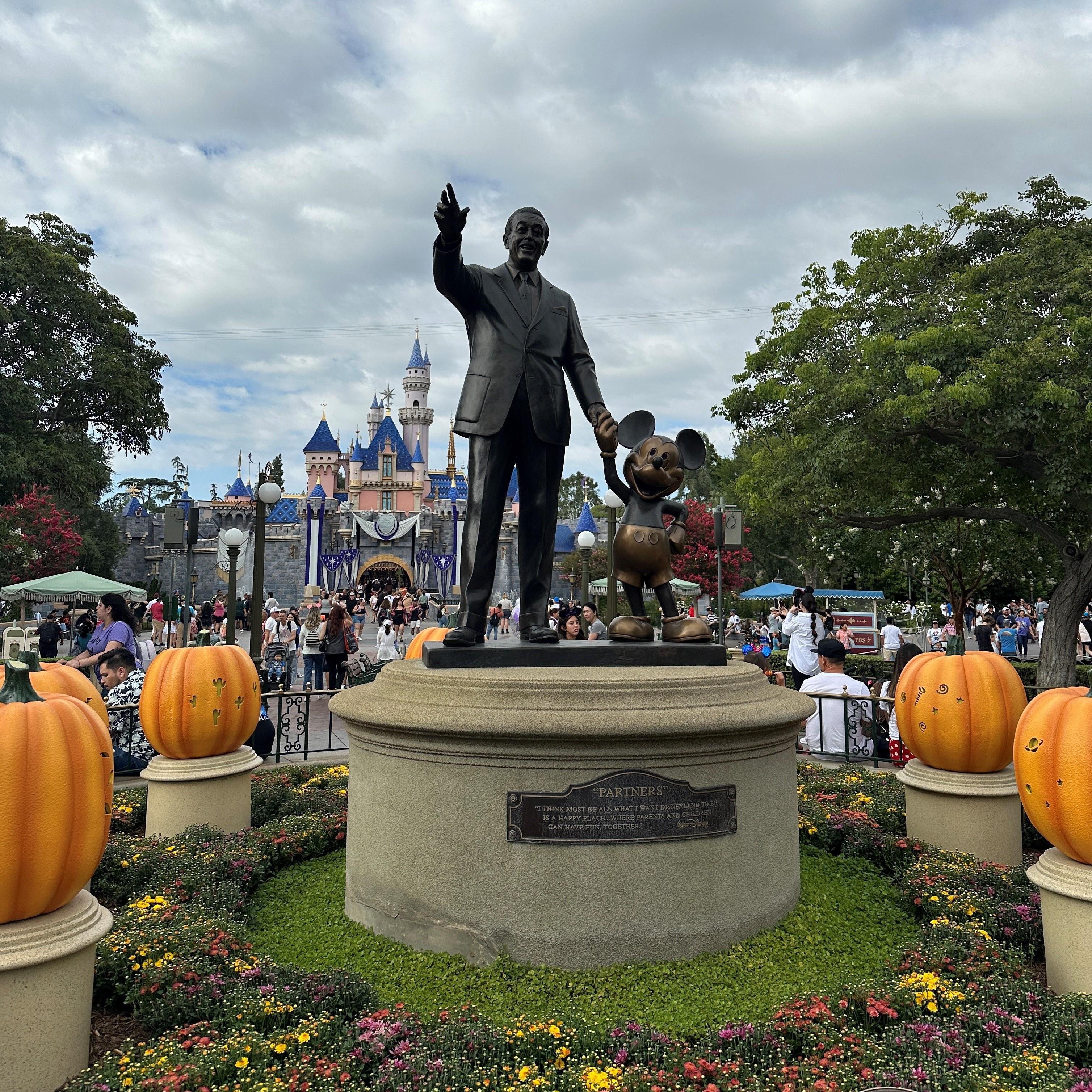 Left to Right: Blinky the Giant Pumpkin; Mickey Mouse; and Walt and Mickey statue
Ride Haunted Mansion.

The Haunted Mansion gets an eerie makeover for spooky season. Take a chilling journey through this classic attraction, which becomes even spookier with its ghostly inhabitants and decorations.
Meet Jack and Sally Skellington.

Fans of "The Nightmare Before Christmas" won't want to miss the chance to meet Jack and Sally. These beloved characters from Tim Burton's film are ready to pose for photos and share some spooky cheer.
Watch the Parade on Main Street.

Disneyland's Halloween parade on Main Street is a mesmerizing spectacle filled with colorful floats, beloved characters, and spooky surprises. Grab a spot along the route to enjoy the show.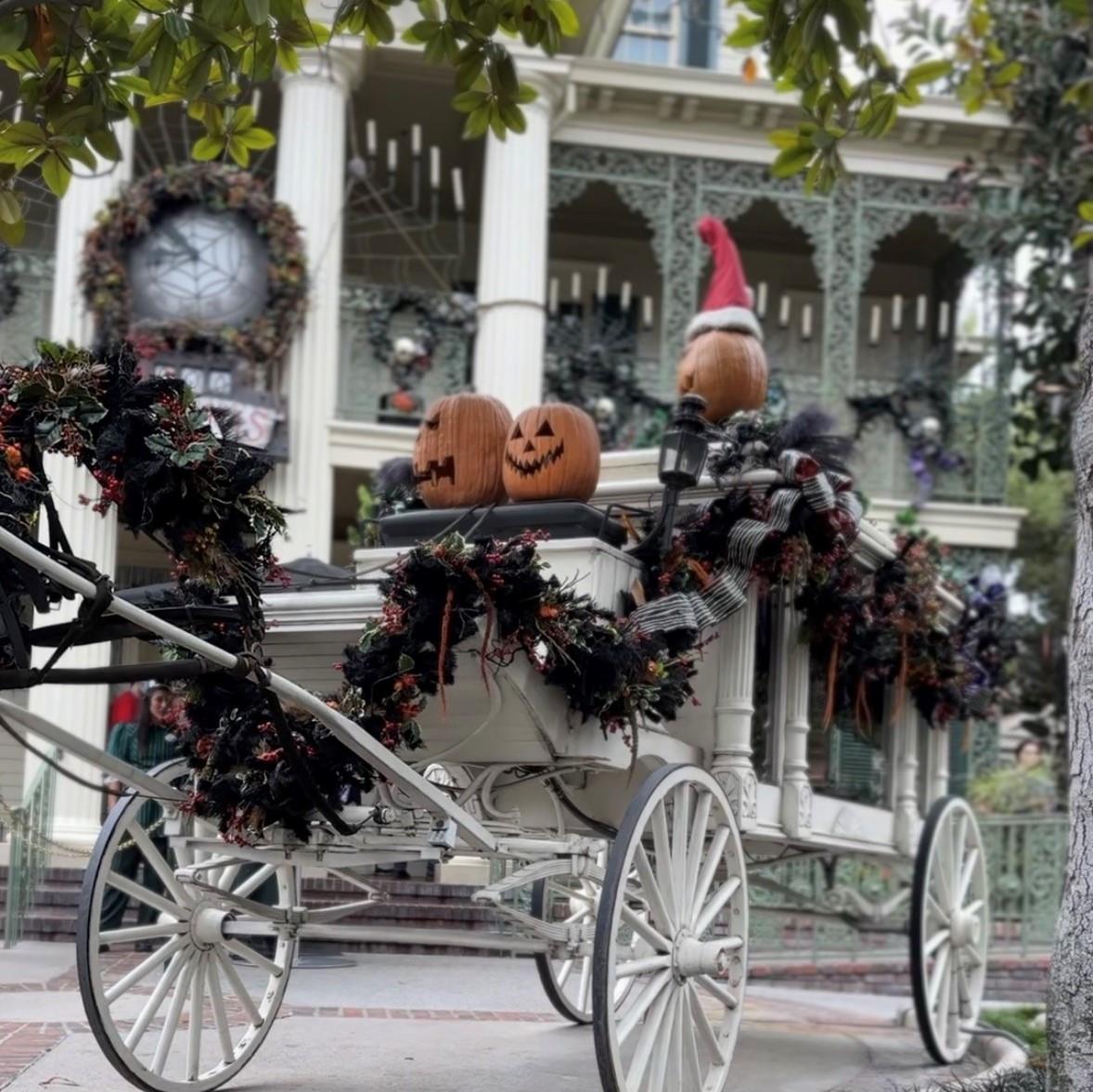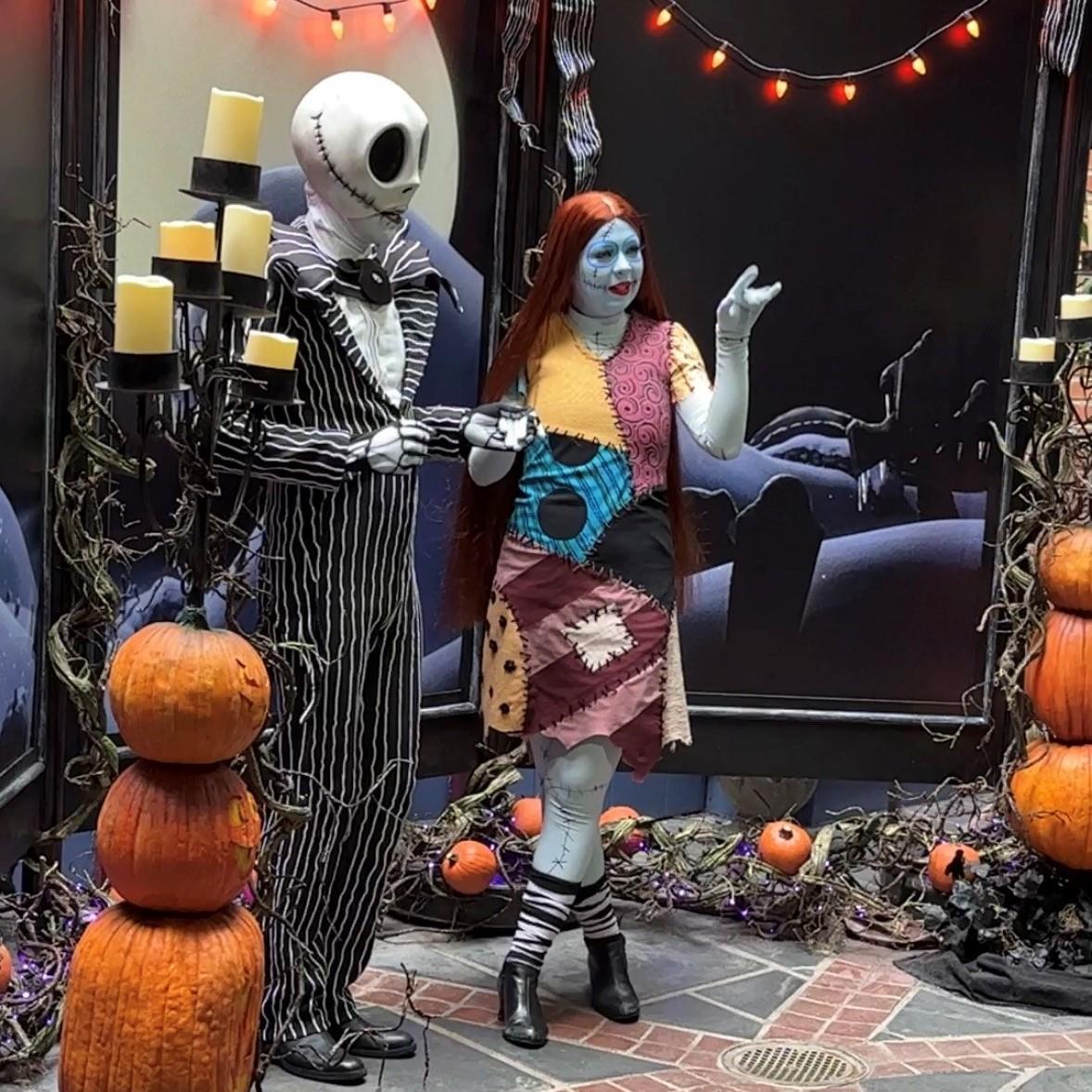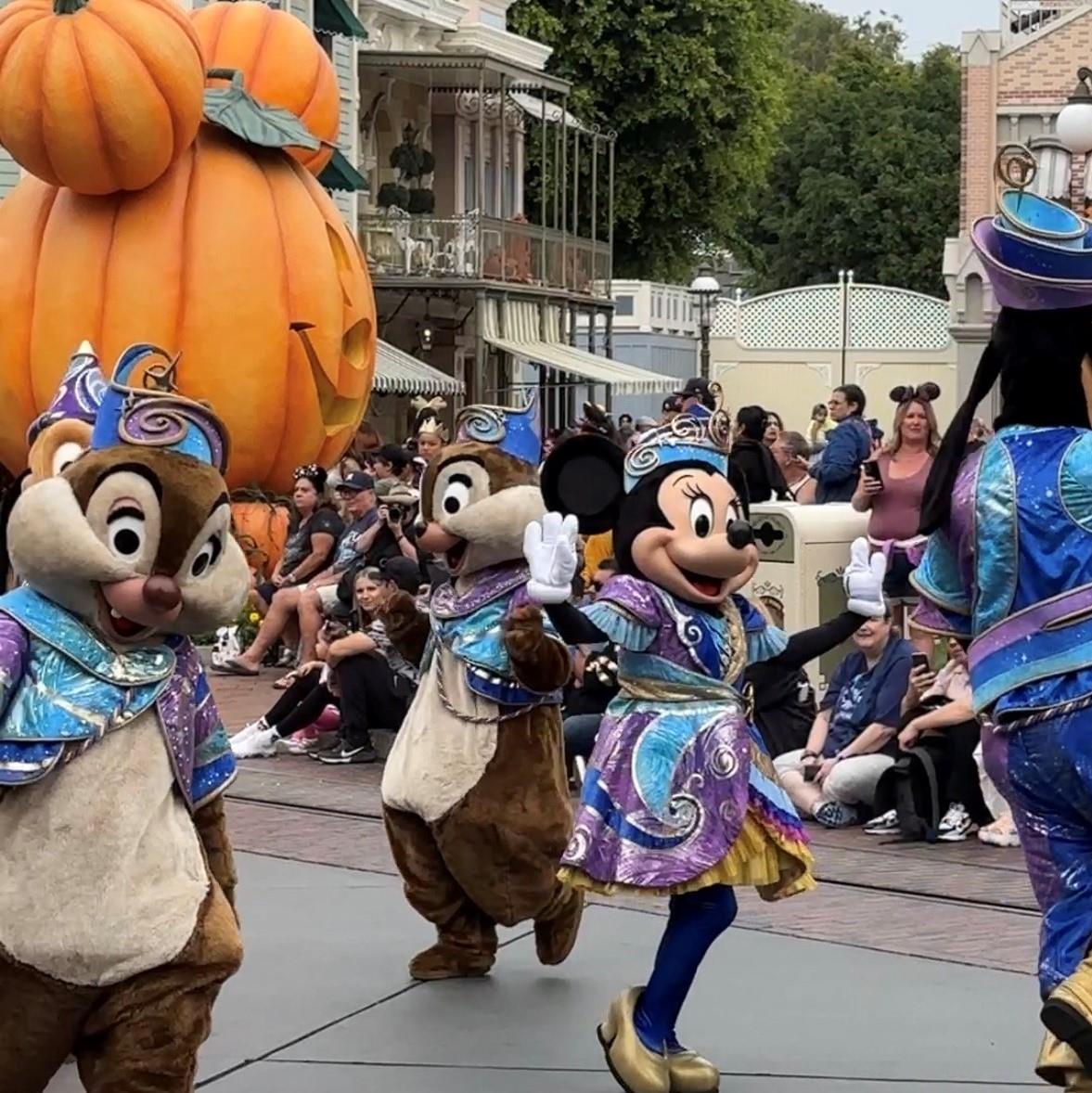 Left to Right: Ride Haunted Mansion; Jack and Sally; and the Disney parade
Try Halloween-Themed Snacks.

Indulge your sweet tooth with a variety of Halloween-themed snacks, including cookies, cupcakes, and cake pops. These tasty treats are not only delicious but also beautifully decorated to fit the spooky season.
Venture to Disney California Adventure.

Don't forget to hop over to Disney California Adventure, where you'll find even more Halloween-themed delights, including attractions, decorations, and unique experiences.
Check Out the Halloween Merchandise.

Bring a piece of Disneyland's spooky magic home with you by browsing the wide array of Halloween merchandise. From costumes to collectibles, there's something for every Halloween enthusiast.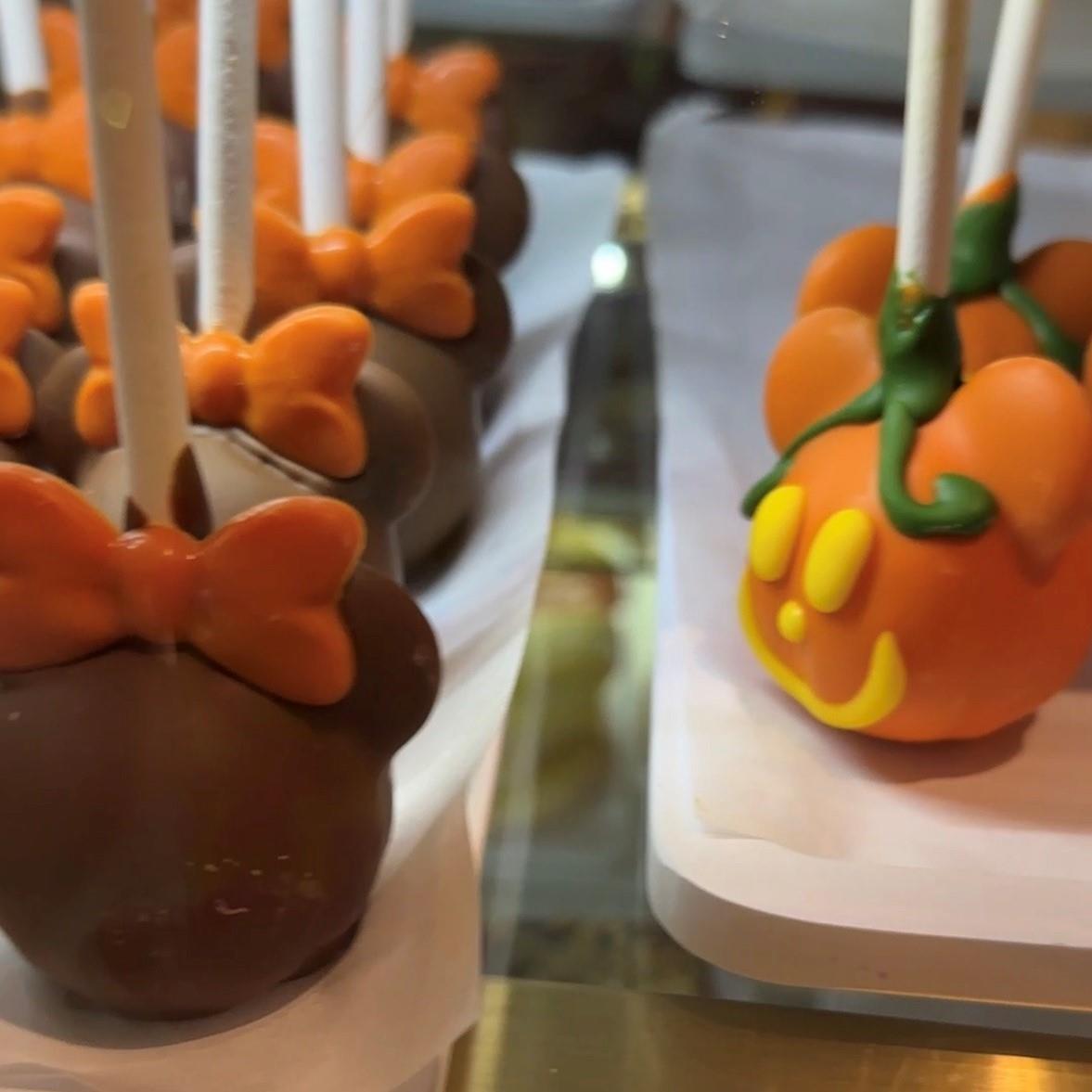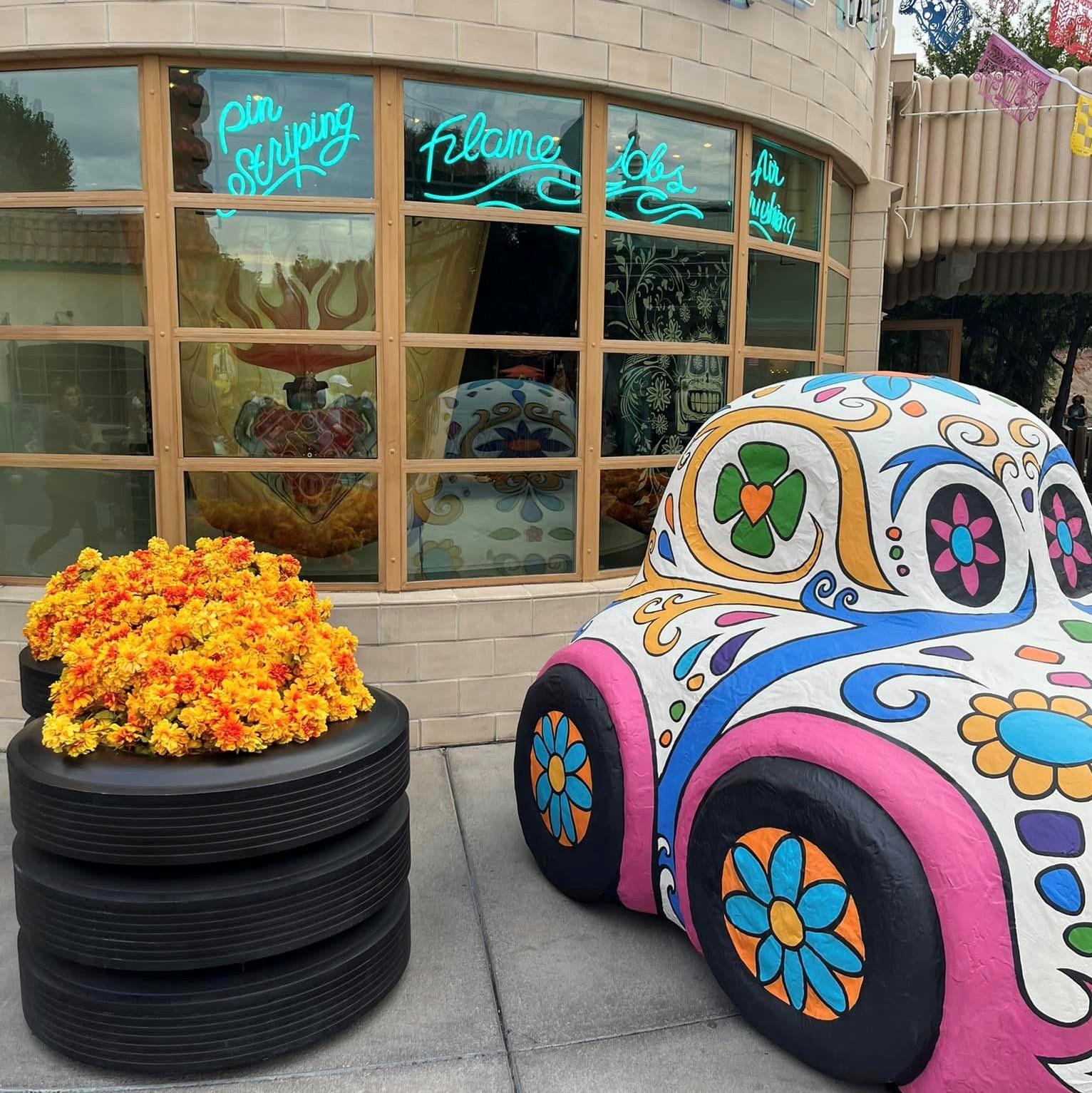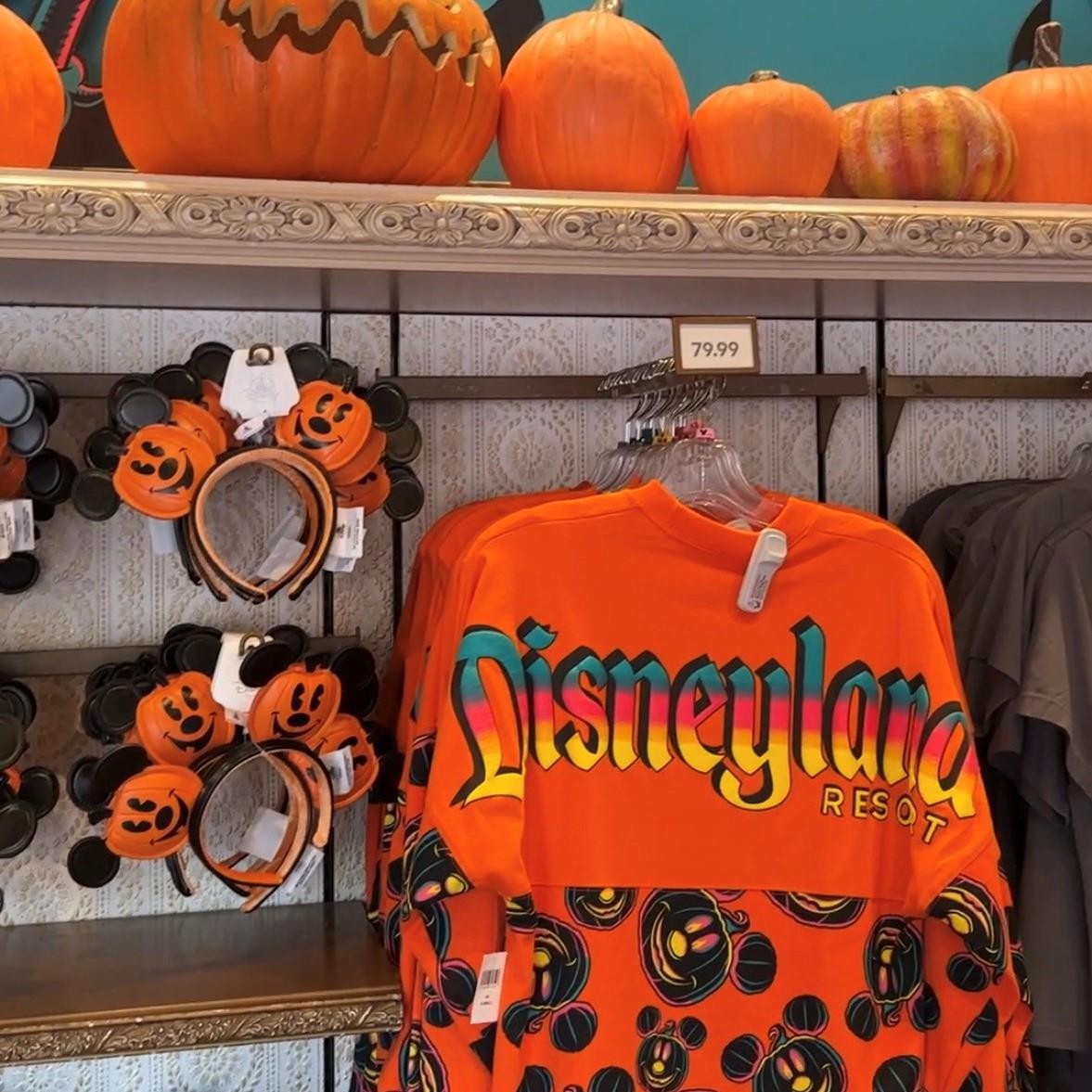 Left to Right: Halloween themed treats; California Adventure; and Disney merchandise
Take a Picture with the Headless Horseman Statue.

Capture a spooky memory by posing with the Headless Horseman statue, a symbol of Halloween's enchanting mysteries.
Visit Cars Land for Haul-o-ween.

Experience the automotive town of Radiator Springs in a whole new light as it transforms into "Radiator Screams." Don't miss the chance to see your favorite Cars characters dressed up for the occasion.
Grab a Hocus Pocus Sipper Cup.

Enjoy a refreshing drink in a special Hocus Pocus sipper cup while taking in the charming sights of the boardwalk. It's the perfect way to quench your thirst and enjoy the view.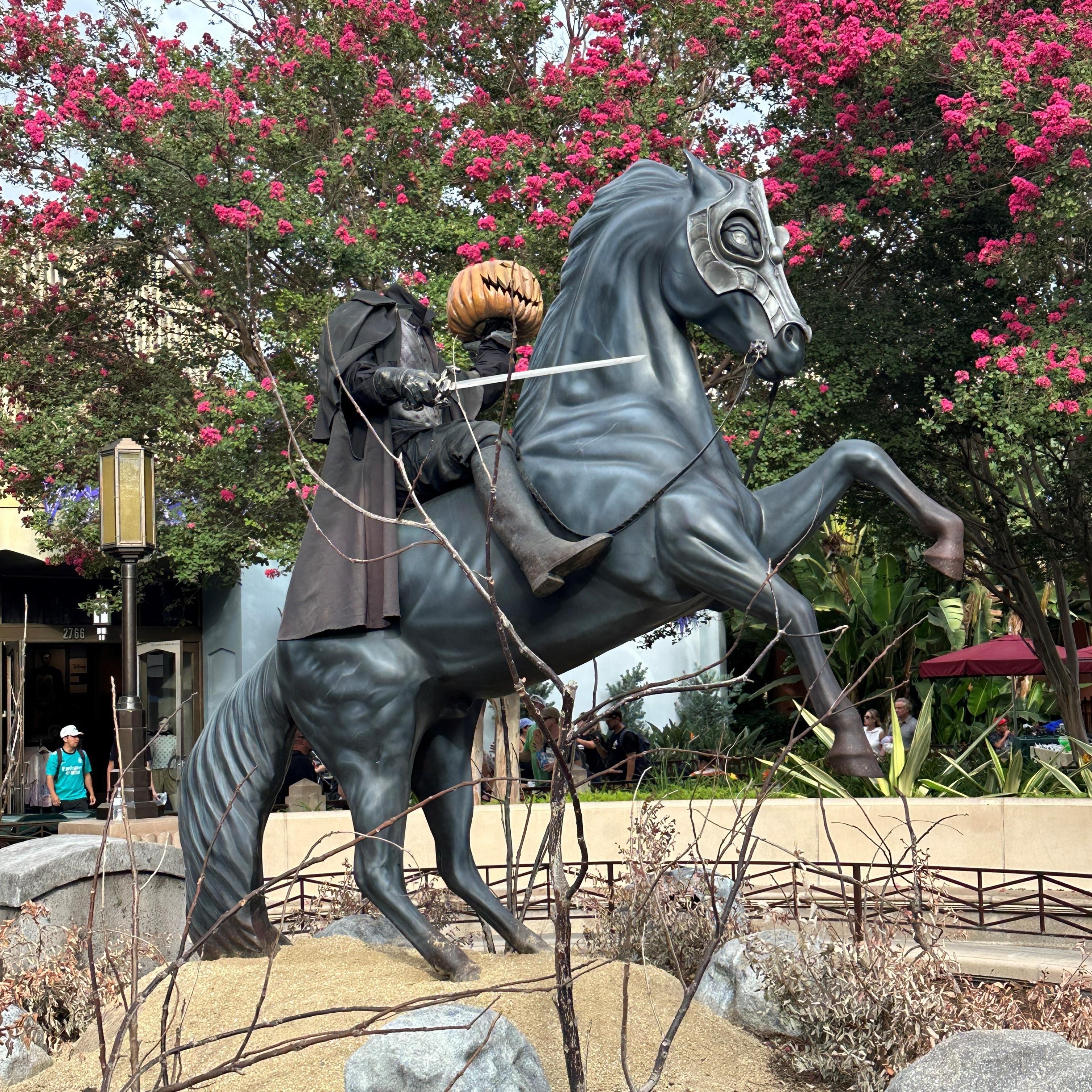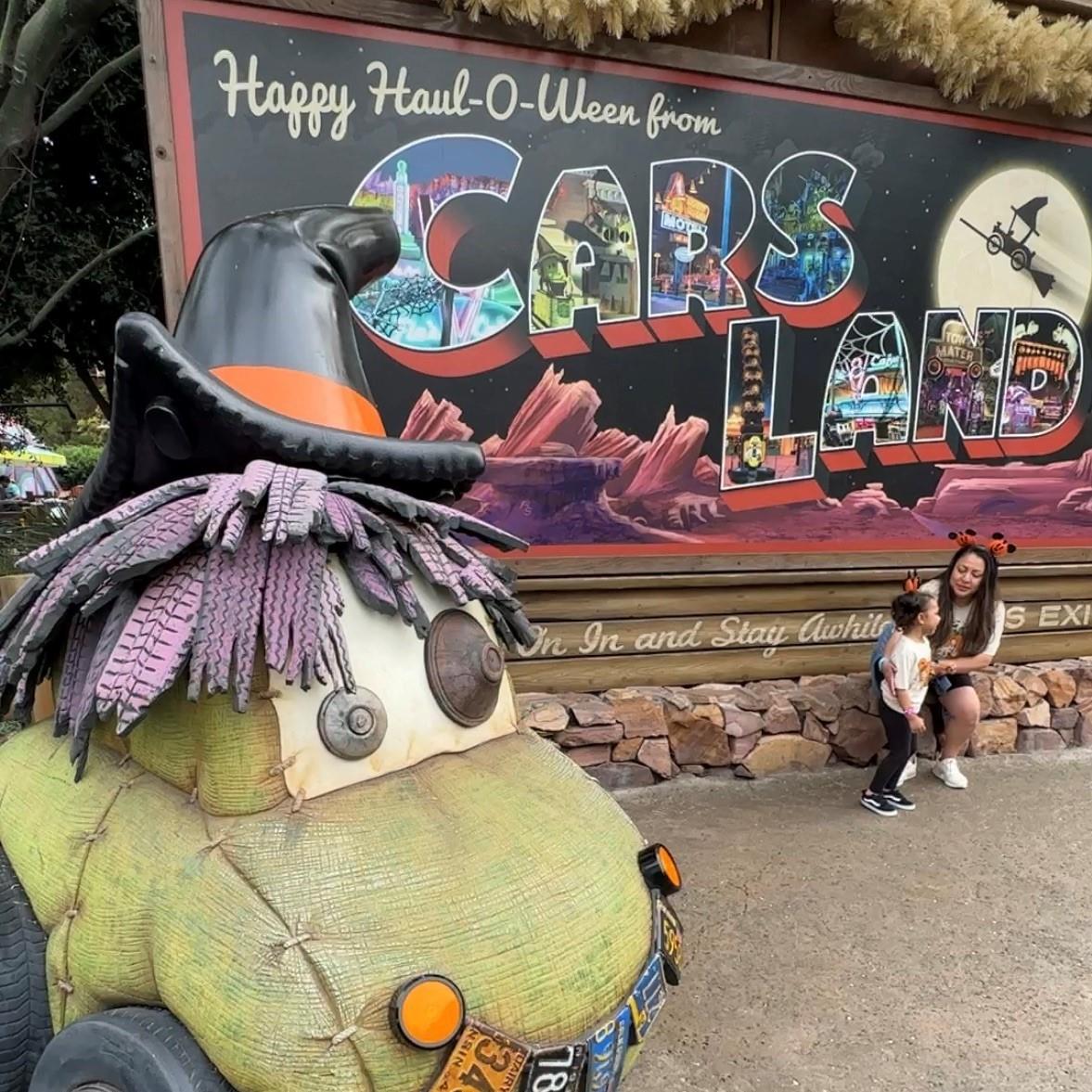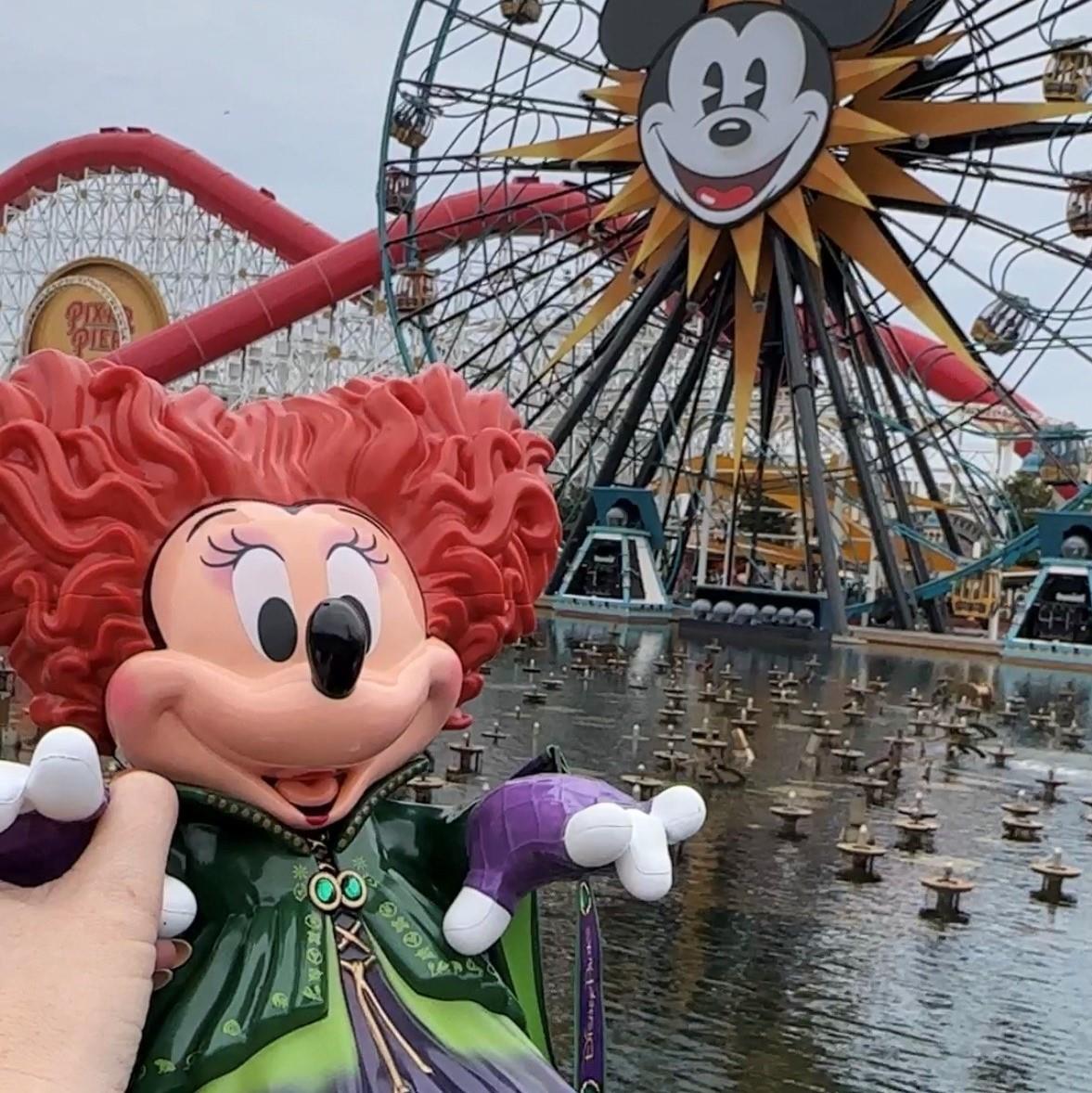 Left to Right: Headless Horseman; Cars Land; and Hocus Pocus sipper
Fly Frontier Airlines to Get There!

To make your Disneyland adventure even more convenient, fly with Frontier Airlines. Frontier offers flights to both Santa Ana and Orlando, providing easy access to Disneyland in California or Disney World in Florida. 

Make the most of your visit by using Frontier's GoWild! All-You-Can-Fly pass to explore both Disney parks and create memories that will last a lifetime.

 

 

This spooky season, Disneyland offers an enchanting blend of magic and Halloween thrills. From iconic characters to delicious treats and eerie attractions, there's no shortage of delights to make your visit unforgettable. So, pack your bags, hop on a Frontier Airlines flight, and embark on a magical adventure at Disneyland this spooky season!